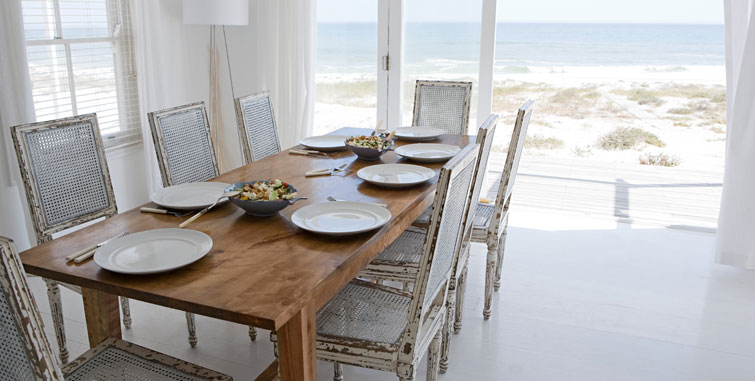 In my quest to find the best white to paint the interiors of our new house, I asked ten designers participating in this year's San Francisco Decorator Showcase to tell me about their favorite white paint colors.  Here's what they had to say:
"Any color from Benjamin Moore's* Color Story Collection is good—they have so much pigment that they all work." – George Brazil
"I like 'Elephant Tusk.'  It's not a true white and has a little gray in it.  Of course, it all depends on what you pair with it." – Cecilia Sagrera-Hill
"'White Cloud' is super clean and white—it's pure but not cold." – Steven Miller
"'Decorators White' is very clean. So many whites turn yellow, but this stays true white and works well with bright colors."—Tineke Triggs
"'White Dove' is the perfect neutral." – Shelly Cahan
"I'd use 'Decorators White' or 'White Dove' if you want a white white with a little warmth." – Antonio Martins.
"'Linen White' is like warm butter," says Geoffrey DeSousa.  "I tend to stay away from grey whites like 'China White' but if you need a cooler white I'd recommend 'Atrium White.'"
"Monroe Bisque' is really pretty—it's creamy and goes well with green tones." – Jamie Belew
"'Navajo White' is very warm with a little depth to it; other whites can be too hospital looking.  Farrow & Ball's 'White Tie' is a good creamy white but it needs a lot of light or it gets too grey." – Fleur Keyes
"'Marscapone' has nice warmth without as much color as 'Linen White' but if you're looking for a great crisp bright white, try 'Super White.'" – Steve Henry
The choice couldn't be clearer now, could it?
*All paints Benjamin Moore unless otherwise specified.