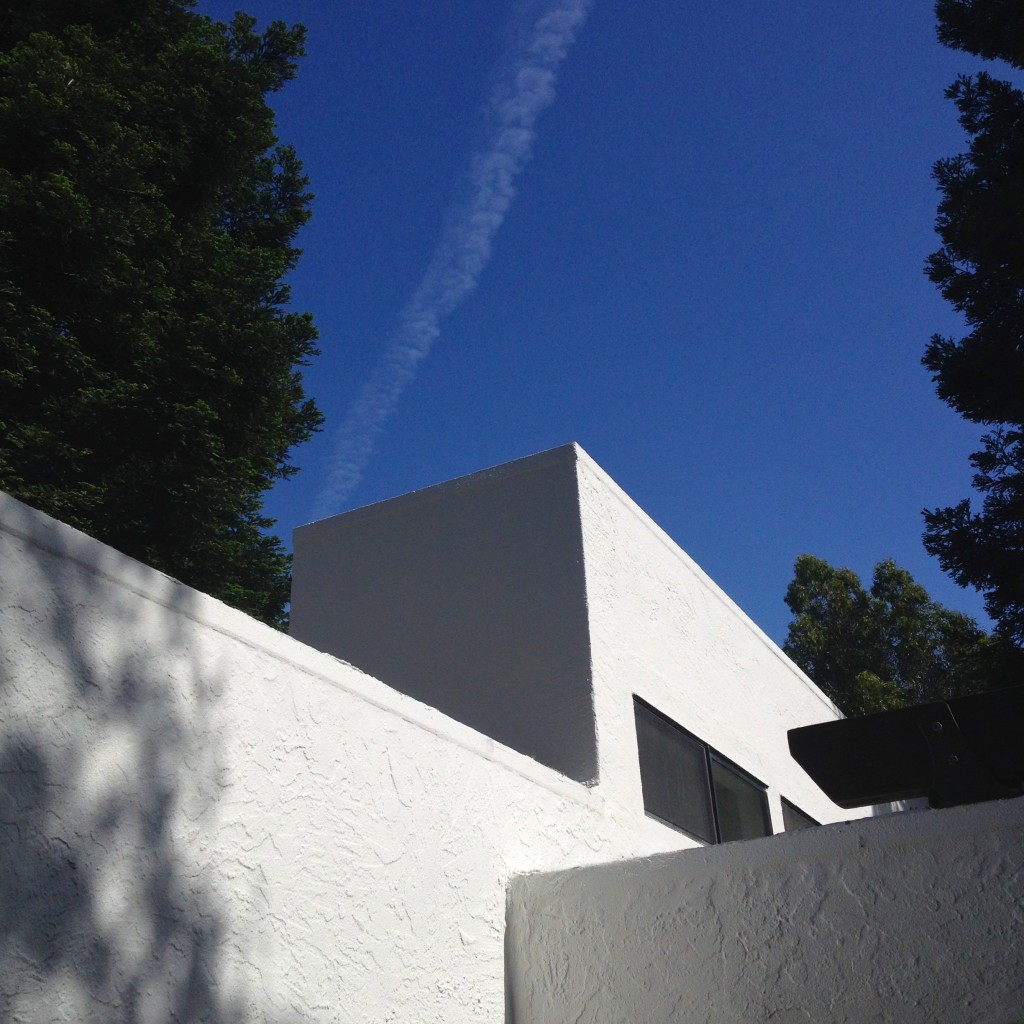 So here we are at the end of this crazy month of remodeling.  I just left the new house after taking a peak at the glossy grey floors, the final coat still shiny wet as it begins to cure.  The new coat of exterior paint (White Heron by Benjamin Moore—more white!) glowed against the clear blue sky, recalling those breezy white homes you see on Greek hillsides.
I'm whupped from simultaneously managing the construction project and packing up to move, but so pleased with the results.  Yes, there are things missing—the refrigerator is on back order for a month!—and we didn't make all the deadlines we were working towards, but we did accomplish so much.
Today I made my final run to Home Depot for some odds and ends—a temporary shower curtain rod for the guest bath, more red rosin paper to protect the floors during the move, and  parts to repair the garage door opener including some doorbell wire.  A friendly employee named Cassandra led me to the wire then pointed to the doorbell display above and said, "This is my favorite thing in the whole store."
Then she showed me how the doorbell can be programmed to play different ring tones like "Silent Night" or "The Star Spangled Banner."  She giggled as she turned the switch to Beethoven's "5th Symphony" for a little drama.  I laughed and asked to take a photo of her demonstrating the different rings.  Another customer jumped in at the last minute.  It was a silly shared moment that highlighted how much fun so much of this has been.
Thanks for coming along for the ride.  Catch you on the other side of the move.