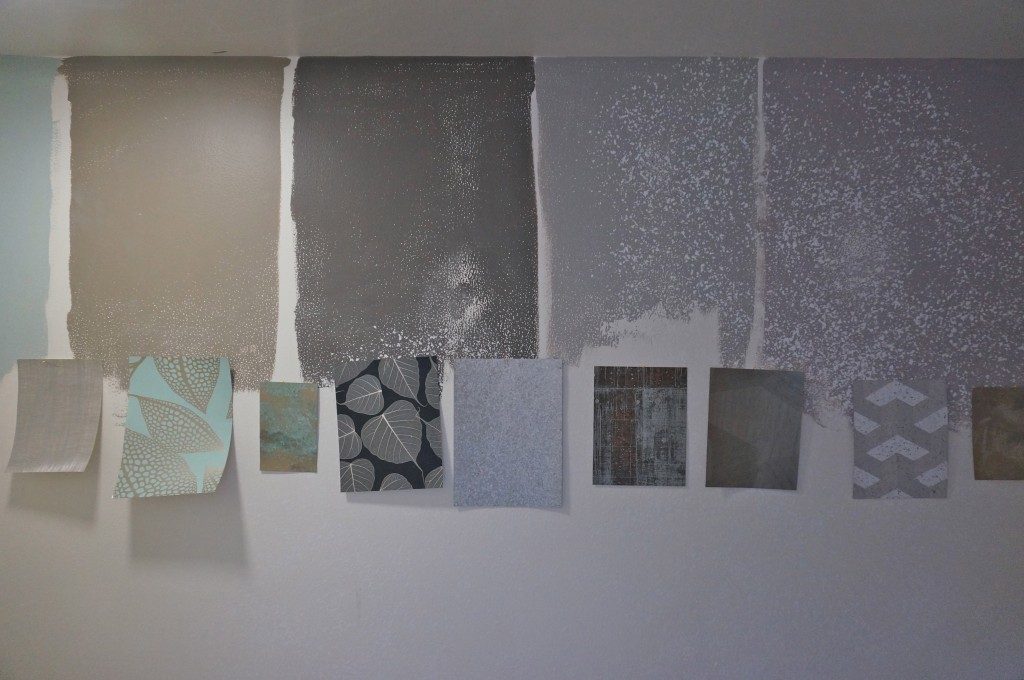 I grew up in a farmhouse where most of the rooms were covered in wallpaper.  Flocked wallpaper in the entryway became the backdrop for my wedding photos.  Big orange and white panels of wallpaper led the way to my bedroom. Fish swam on bathroom walls and English gardens bloomed in the kitchen.  In my grown-up homes I've tended to paint walls rather than paper them.  Though I did use a charming toile filled with spy planes in a powder room in the Edwardian home our kids grew up in and I'm now looking for some interesting textures to put on the walls in our new modernist home.  As you can see from the samples above (pinned on top of wall colors I first considered) it will be a hard decision!  If you'd like to know more about trends in wallpaper check out my BANG story about wallpaper.
Some other things worth looking into this week:
Iconic portraits with John Malcovich.
What's your sofa personality?
One student's assault becomes an art statement and what it's like to carry around that mattress.
Emma Watson's speech about feminism before the U.N.  Lovely (and not just because of her British accent.)
Actress Viola Davis on her career and hitting the big time.
Would you be polite to your favorite female celebrity if you met her?
Happy Weekend All!