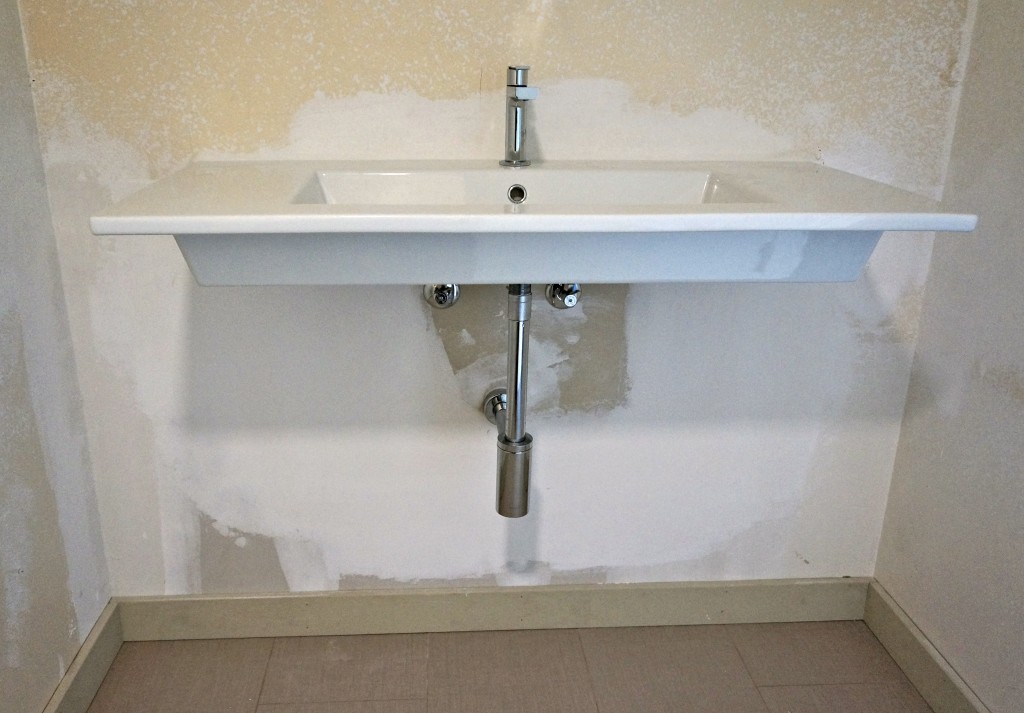 No wallpaper decision made yet, but the new sink is in!  Isn't she a beauty?  Perhaps you recall this moment of impulse renovation when we ripped out the old odd powder room vanity with no plan for what would take it's place?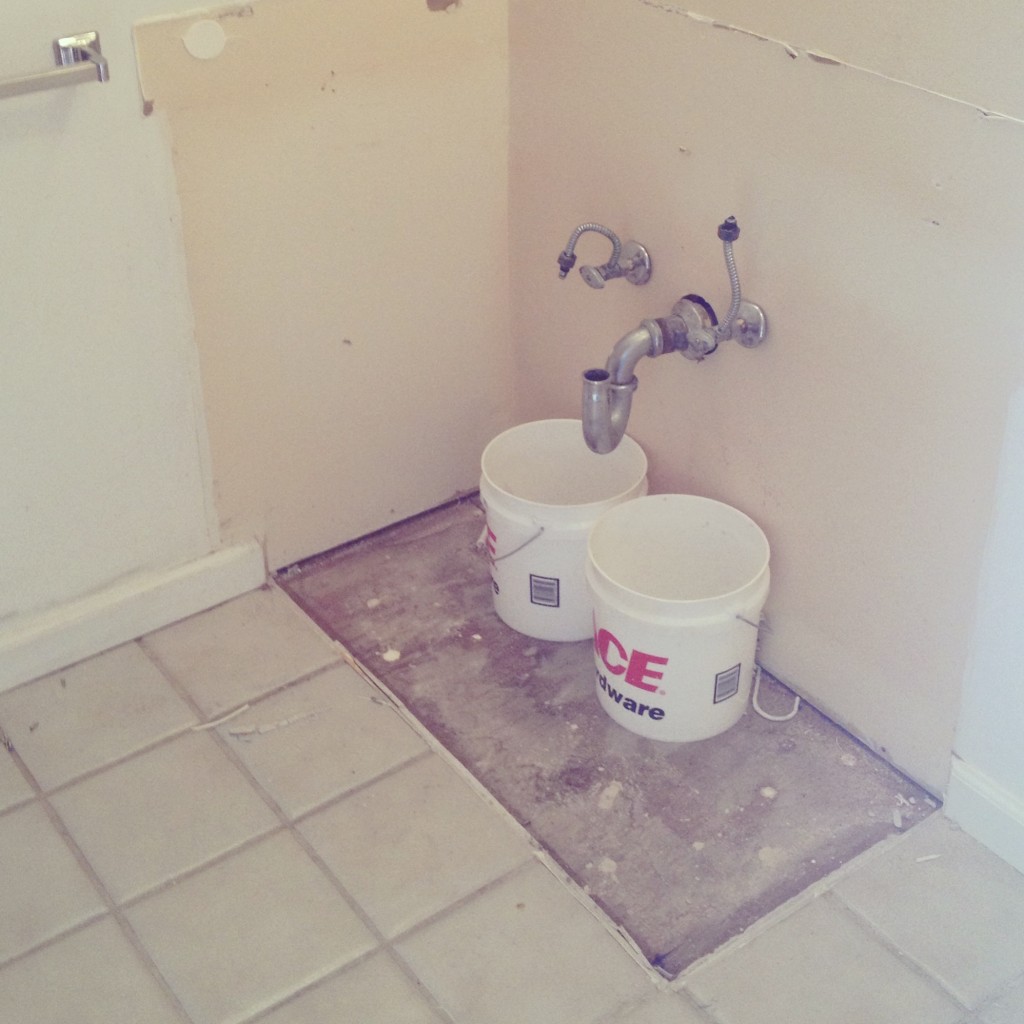 Four months later we have new things in the room including floor tile (Ann Sacks), a beefy wall mounted sink (Sonia) with a sleek new faucet (Gessi) and a glamorous P-trap (Kohler.)  Feeling fancy.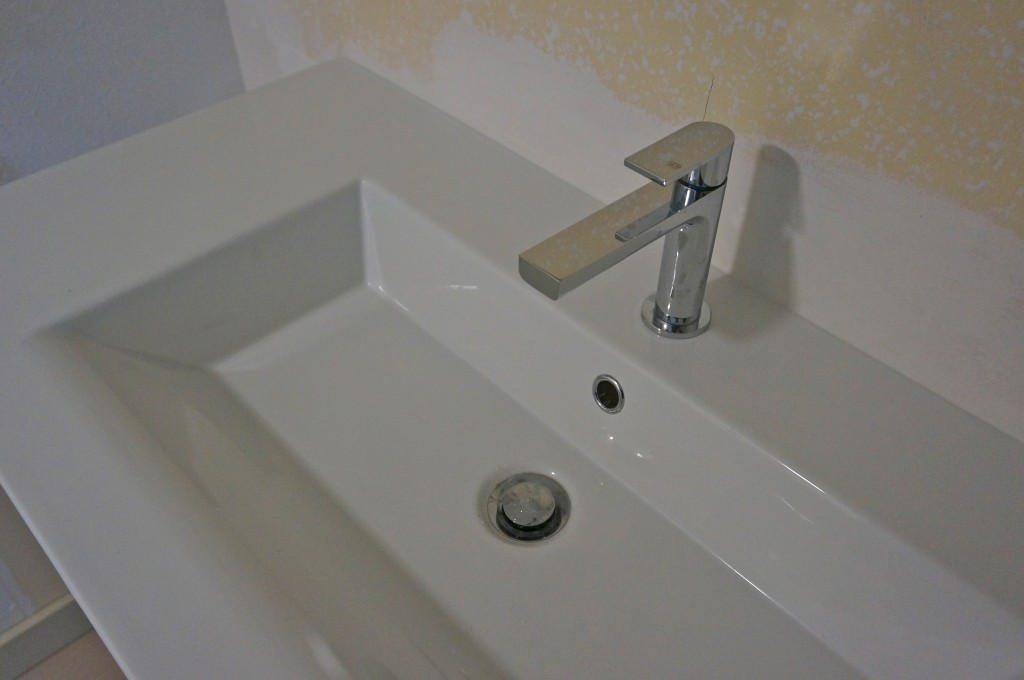 Other final projects completed over the last few weeks — foam roof recoated, new doors installed and hung, sheetrock and mud work in various areas finished and outdoor trellises removed.  A little stucco repair and we'll be ready for the return of the painters.  And then we'll rest from our labors for awhile.
Speaking of rest, we're off to the Monterey Peninsula for the weekend.  Should be a lovely break from work and work projects.  Hope you're finding some R&R, preferably near the water, as well.
Happy Weekend All!