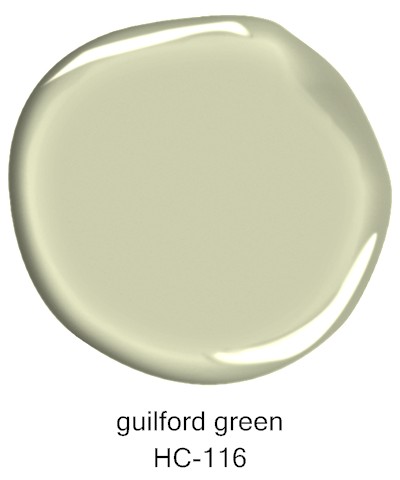 A designer once told me that all greens go together.  "It's because you see so many different shades of green in nature that your eye is comfortable with a mix of greens," she said.  But do some greens play better with others?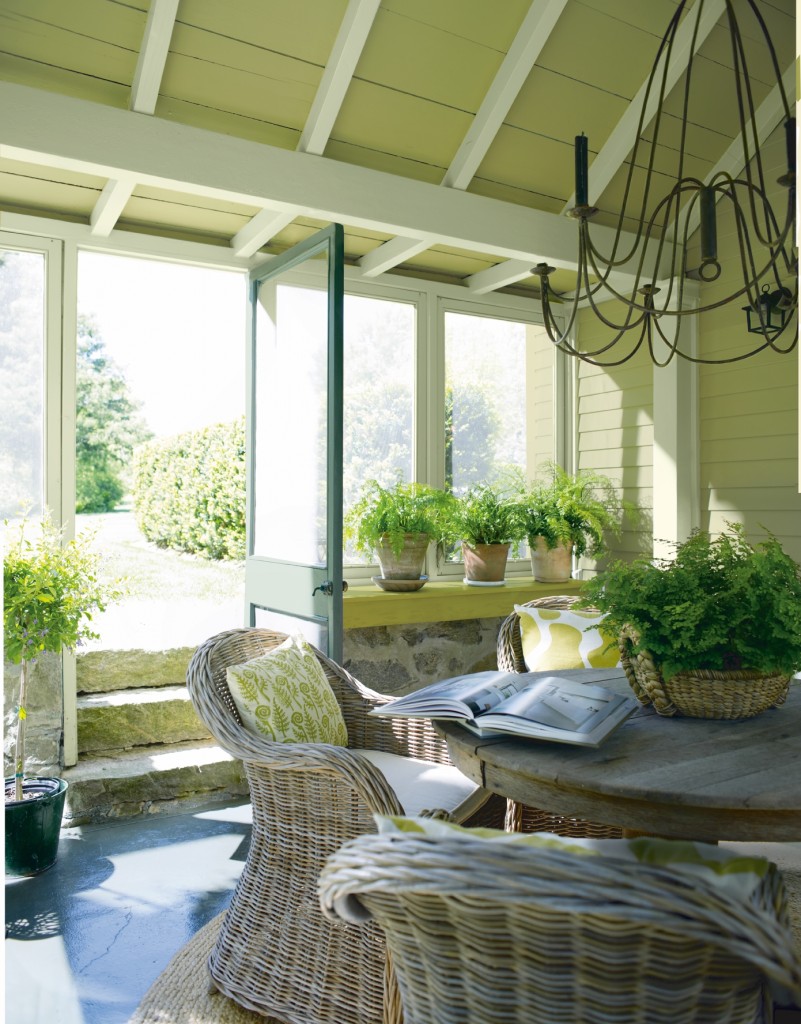 "Guilford Green," Benjamin Moore's Color of the Year for 2015, would be a good candidate for Miss Congeniality in a paint color pageant.  Soft on the eye, with a sophisticated grey undertone, this green would be equally at home in a casual guesthouse or a formal salon.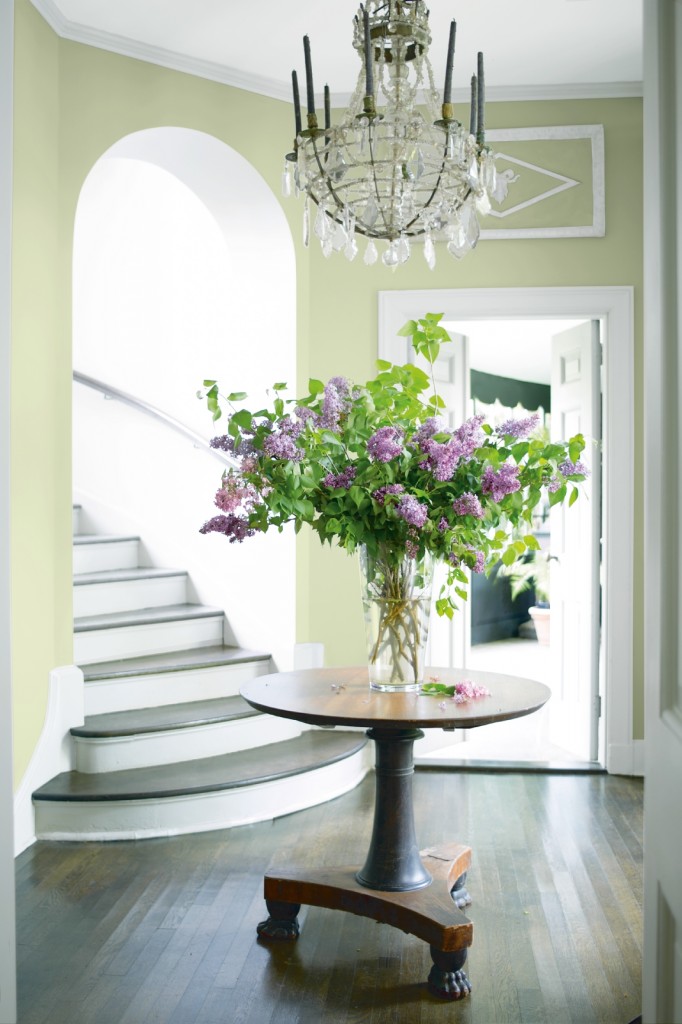 Demure but playful, it's the color of new growth or the shade of "white" poinsettia leaves.  Perfect for spring and wonderful in winter.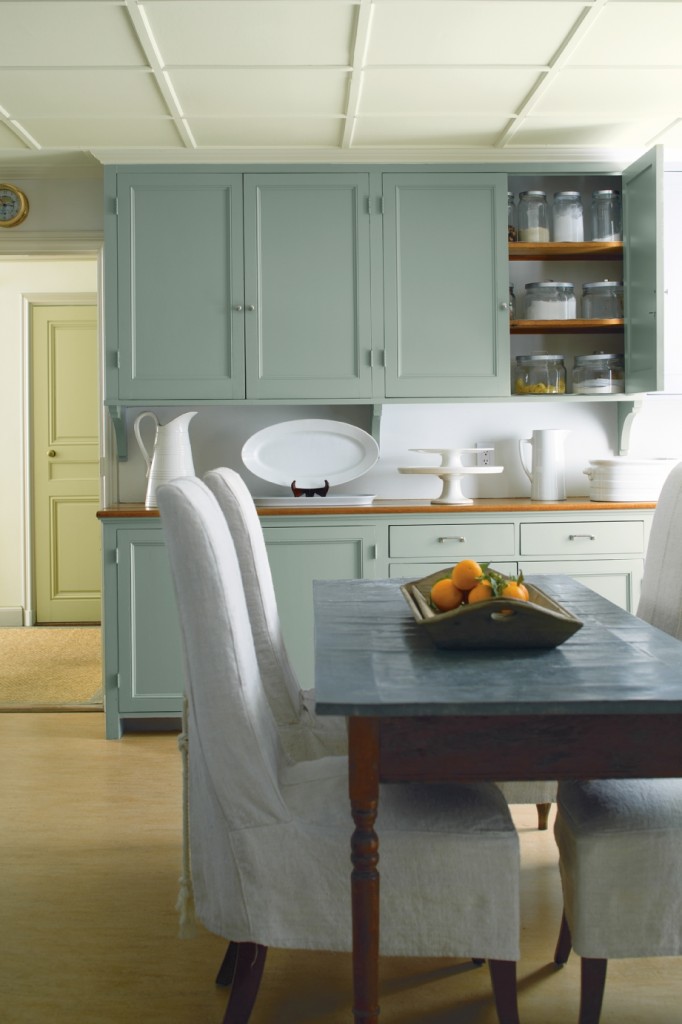 On this greenest of days–Happy St. Patrick's Day!–feel free to mix your greens.
All photos from Benjamin Moore.