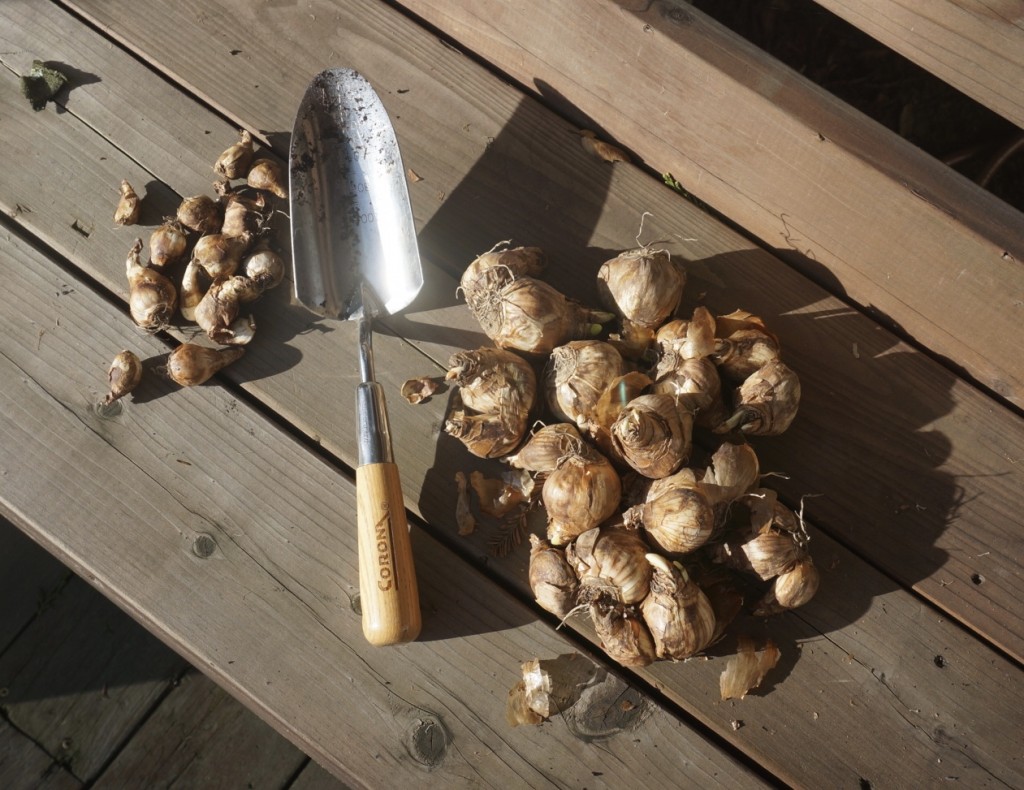 Last week I noticed a sign in the nursery near a market I frequent advertising bulbs half off.  I intended to pick up a few to force in the house and ended up with dozens of daffodils and a few tulips to plant around the garden.
During a pause between rainstorms I tucked the tulips in some of the back yard pots away where they'll be protected from deer and gophers.  Most of the daffodils ended up in the back as well but I decided to risk planting a dozen or so out front as an experiment.  We'll see if they're as "critter-resistant" as advertised.  I'd love to have them naturalize and return year after year.  (That doesn't happen with tulips here in Northern California—the climate's too mild for repeat blooms.)
It's been a good month all around for planting things.  I've been working with the 10% Happier app to be more consistent with my meditation practice and I've also made time to attend more yoga classes as part of my intention to "stretch" more.  I've read several good books including "To Kill A Mockingbird" and "H is for Hawk" (funny, I just realized they both have birds in their titles.) And I've made good progress with my novel revision while fine-tuning the course on Mormon Women I developed with M.J. last year so we could teach it again.
Nice to scatter–and look forward to–a little sunshine-to-come.
Here are a few other things that have been planted over the past few weeks.
The resurgence of "Housewife Novels."
Jill LePore's insightful piece on the sad history of child abuse.
The impact of the new Barbies.
Marcella Hazan and her namesake bean.
Quantum Chess with Paul Rudd and Steven Hawking.
Happy Weekend All!