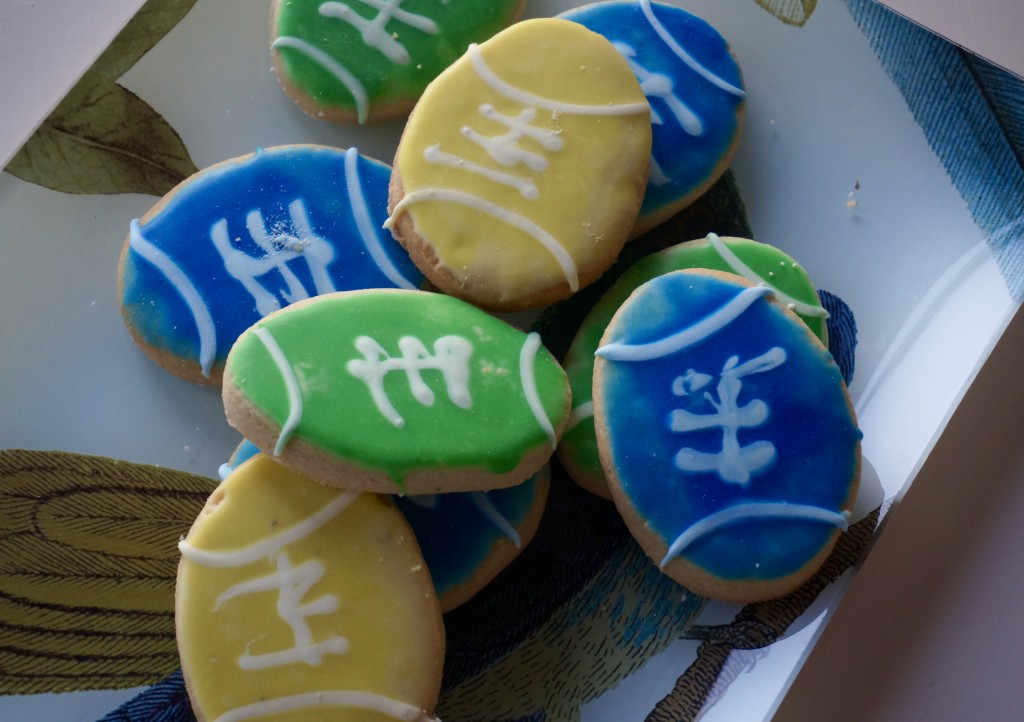 True confession?  I didn't know the Super Bowl was happening here in the Bay Area until last Saturday when my gay Mormon activist friend Mitch mentioned how early festivities had impacted the traffic coming from the city to a conference in Berkeley that we were both attending.  Now how in the world did I miss that?  I'm not that sporty but I do tend to tune in for big sporting events like the World Series or the Olympics.  And this year the Super Bowl is here in my back yard! I don't have any loyalties to either team in the game but I'll be watching for the commercials and the Coldplay concert. I'll also be cooking up some Big Game food from this month's featured cookbook "The Gourmet Today Cookbook". Last month I had fun working through some recipes from David Leibovitz's "My Paris Kitchen"–more about that later–but Sunday I'm planning to make some citrus-sauced ribs and an old family Super Bowl favorite—Whoopee Pies.  Score!
Here are a few other things that touched down with me this week.
Super Bowl "Ad-mojis."
Some tips for buying Valentine flowers.
Trying to separate Bill Cosby from Cliff Huxtable.
Bay Area artist Lisa Congdon's coloring books!
James Cordon and Rosie O'Donnell rapping Hamilton lyrics.
My friend Dana's son making the Top 24 on American Idol.  Go James VIII!
Happy Super Bowl Weekend All!