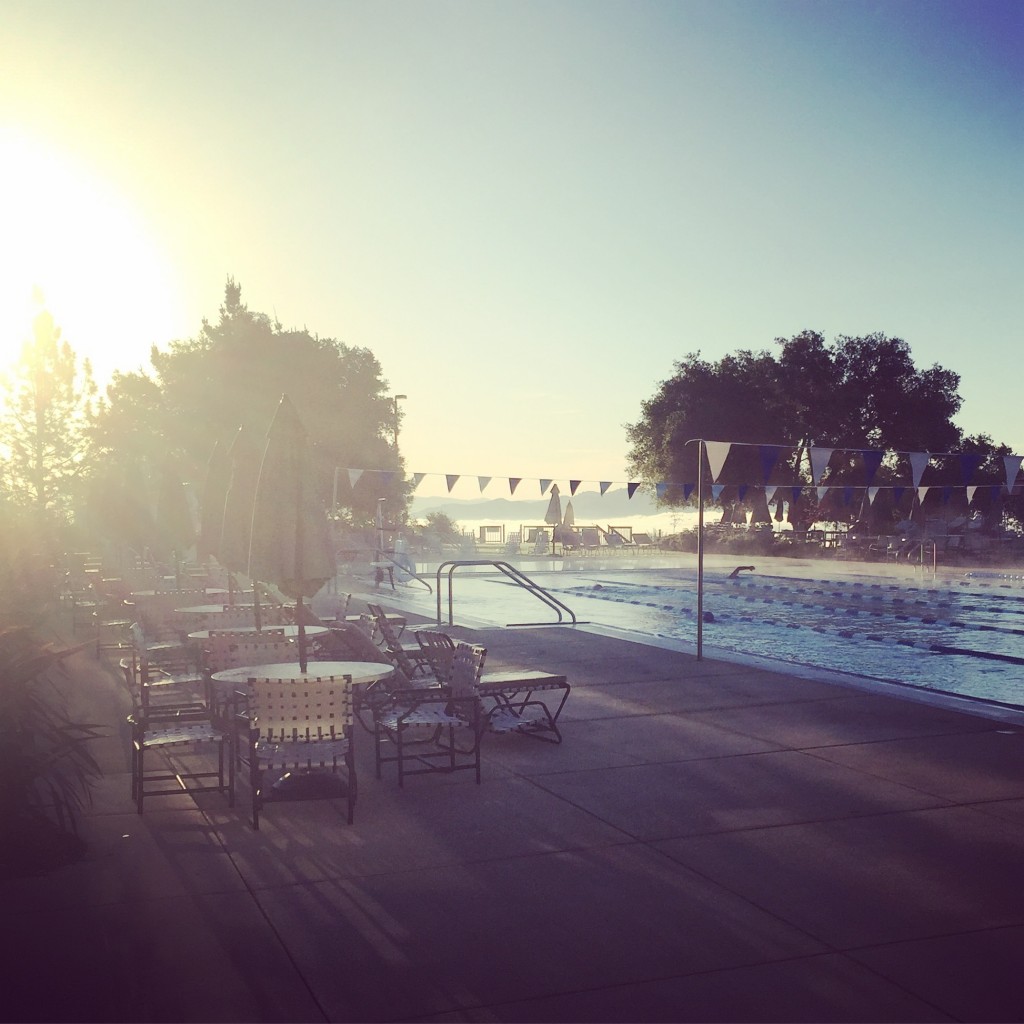 Because two friends I walk with in the early morning have been out of town for the past few weeks—summer travel has begun!—I've switched up my morning exercise routine by taking more yoga classes at the swim club down the road. Not entirely awake I stumble over to the sound of bird-song and the rhythmic splash of swimmers doing their laps.   In the winter a fog-shrouded sun rises in the east behind the yoga instructor, but now we turn our mats south to avoid being blinded by the fully exposed orb.  Post-namaste I spend time in the garden dead-heading daisies and supplementing the irrigation with a little hand-watering now that the drought restrictions have been (temporarily) lifted.  The lizards scatter and the hummingbirds come in for a sip. Such a lovely way to start my day. Has your daily routine changed much now that summer is here?
 Here are some other things I've enjoyed of late.
 A wonderful Career Code profile of our daughter Claire over at WhoWhatWear.
Dress codes for travel (while you're there, check out the travel uniforms videos at the bottom of the article).
The corrective lenses of travel. 
Maybe you have more time than you think.
To write software, read novels.
Despite all the naysayers, life has never been better.
Elizabeth Gilbert on letting our light shine.
A pretty bar cookie featuring rhubarb. 
Jumping Jetsons! A revolving planter that levitates! 
A new album from The Monkees – "Good Times."
"I was so full of music I had to play."—Grandma Lo-Fi
Grandma Lo-fi: The Basement Tapes of Sigrídur Níelsdóttir from Republik Film Productions on Vimeo.
Happy Weekend All!