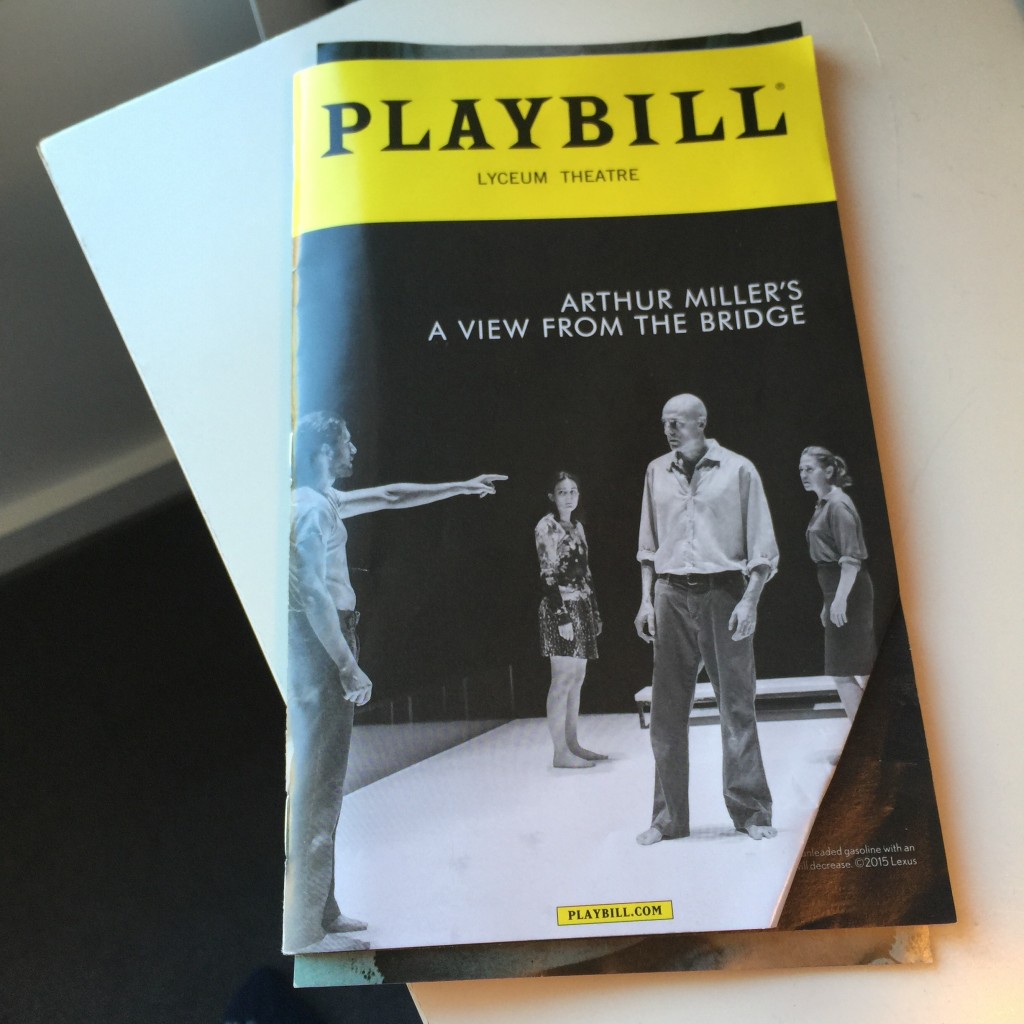 Just a quick note before the Warrior's game begins. Game 4 is tonight and I'm hoping the Warriors are back to form after the blow-out on Wednesday. We'll be spending more time than usual this weekend watching televised events with the game tonight and the Tonys on Sunday.  Since I happened to see three (!) of the nominated plays this year–a perk of having a child living in Manhattan–I thought I'd give a quick run down of what I saw when I wasn't seeing "Hamilton."
We saw "The View from the Bridge" last fall and it was as chilling as advertised.  The spare stage and visceral acting kept us riveted and the shocking conclusion made for one of my most memorable evenings at the theater. Mark Strong was terrific as the controlling dockworker uncle and I'm hoping he'll take home a Tony.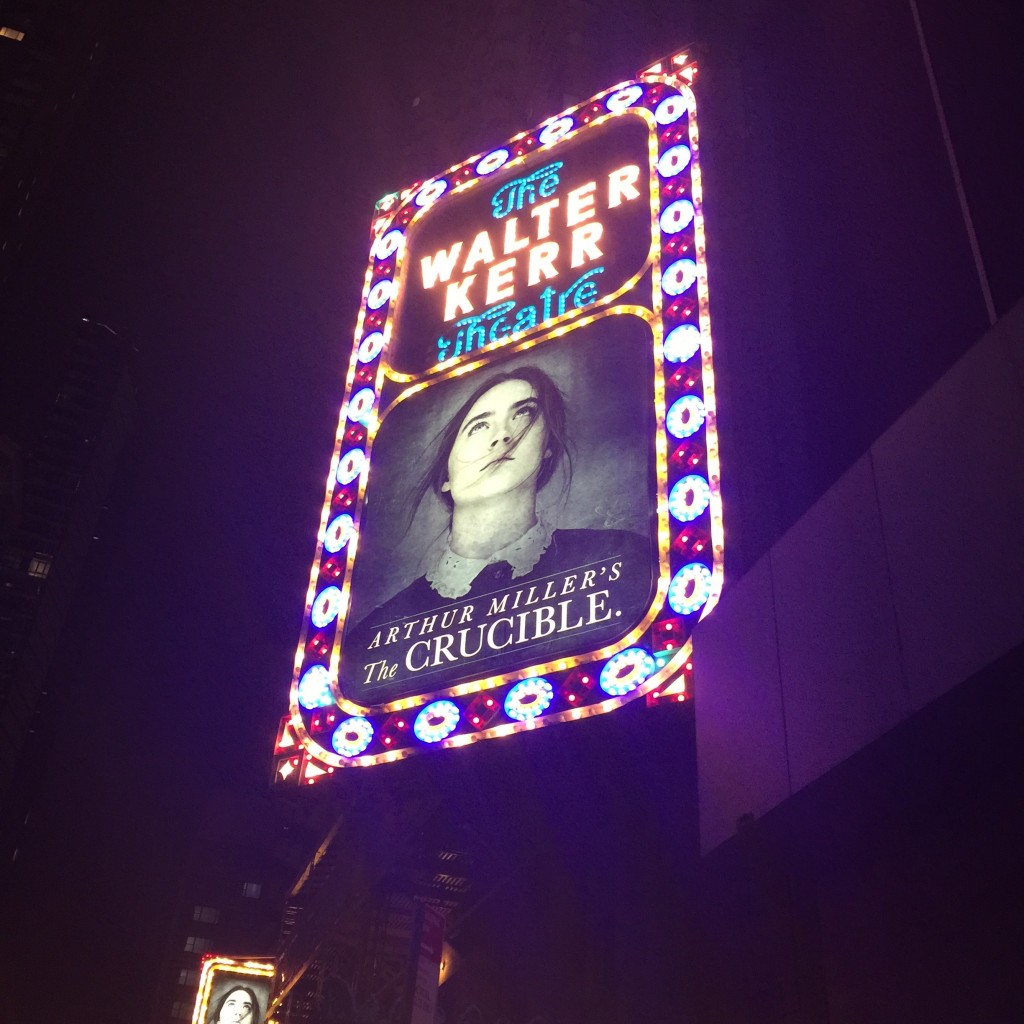 "View from the Bridge" was directed by Belgian director Ivo van Hove as was a revival of "The Crucible" featuring Saoirse Ronan.  We caught "The Crucible" a few weeks ago and though I wasn't quite as taken with it as "Bridge," it's certainly stuck with me. Sophie Okonedo was powerful as the wrongly accused Elizabeth Proctor.  Rooting for her too.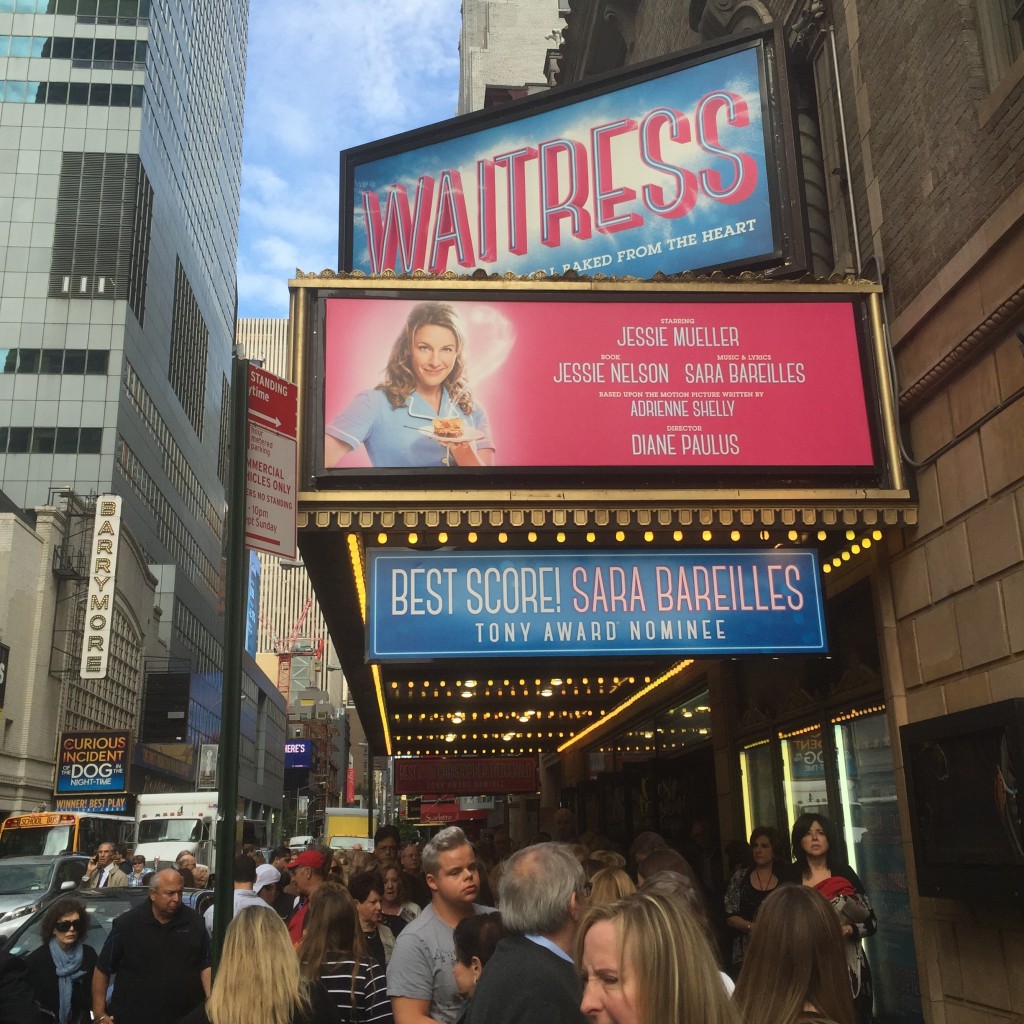 On a lighter (sweeter?) note, I took in a matinee of "Waitress" and found it poignant and charming, though I quibbled with the girl power ending. Though it won't get much love at this year's Tonys given that it's going up against "Hamilton," I suspect it will tour and I'd recommend it.  (In the meantime you can watch the Keri Russell movie version of Waitress.)
Did you see any nominated shows on Broadway this year?  If so, who and what do you hope bring home a Tony Sunday night?
Here are a few other Broadway related things I recommend this week:
Theater and social media humor.
And if you haven't seen the James Cordon Broadway Carpool Karaoke yet–here you go!
Happy Weekend All!