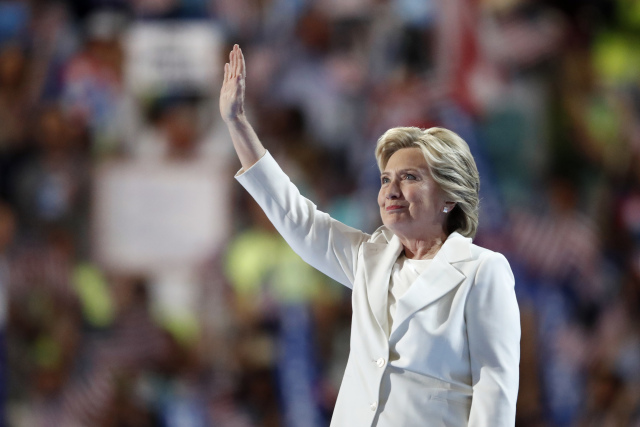 The day after Hillary Clinton became the first woman nominated for president by a major political party finds me a bit groggy.  I didn't sit down to watch last night's convention coverage until 10:00 p.m. And by the time I'd sampled Katy Perry's Fight Song and David Brooks's fighting words (something to the effect that HRC would do better if she sounded less ambitious), it was nearly midnight before Hillary showed up on my screen. Though I was tempted to call it a night, I couldn't turn in without seeing history in the making.
Until this campaign I was neither a Hilary fan nor a Hilary hater.  I knew she was smart and well-qualified for the job but her speaking style left me cold. I generally agreed with what she had to say but wished there was a little more poetry in her prose.  I didn't think she was as duplicitous as her enemies claimed nor as angelic as last night's white power suit might have suggested.
But I've spent a lot of time in recent years immersed in women's history and I can't help but be elated that a woman really could be the next president of the United States.  And not just a woman but this woman.  Her intelligence, her experience and her tenacity have won me over.  When she said that she was—"happy for grandmothers and little girls and everyone in between.  Happy for boys and men, too—because when any barrier falls in America, for anyone, it clears the way for everyone"— it didn't sound like political claptrap to me.  I'm happy that barrier has fallen.  I'm happy she's still standing on the other side.  Happy to be "with her."  And happy to be a woman in America—albeit a sleepy one.
Here are a few other history-making Hillary things I'm happy about.
Dominique Browning on Hillary.
Some historical precedent for Hillary's white suit.
This video that salutes Hillary's mother and other heroines.
Happy Weekend All!