As you'll know from previous posts, I'm a big fan of the American Craft Council San Francisco show held every August at Fort Mason. The ACCSF show is much like a grown up "back-to-school" shopping excursion for me where I go to see what's new in handcrafted jewelry, clothing and home furnishings.   I popped into this year's show this morning and thought I'd share some highlights for any of you local readers thinking about attending this weekend.
For the past few years, the show producers have presented four home decor vignettes featuring items that can be purchased at the show (helpful, since some of these craft items are so unique it's hard to see how they'd work in a space.)  This year's  theme  was "4 Directions" so there were vignettes depicting North, South, East and West.
Above you'll see the elegant North vignette designed by L.A. designer Leslie Shapiro Joyal who used the Northern California coast as her inspiration and featured rock sculptures by Gerald Arrington and witty lamps by Will Richards as well as her own Cocoon Bed.  "Though I'm from L.A., I really tried to capture the Northern California vibe in this room," says  Joyal. Some of you may know Joyal from Ellen DeGeneres's "Design Challenge."
The West vignette was designed by Alden Miller Interiors and inspired by a California beach sunset.  I loved the cozy beach shack feeling of the room and found the whimsical octopus sculpture by Evan Chambers charming.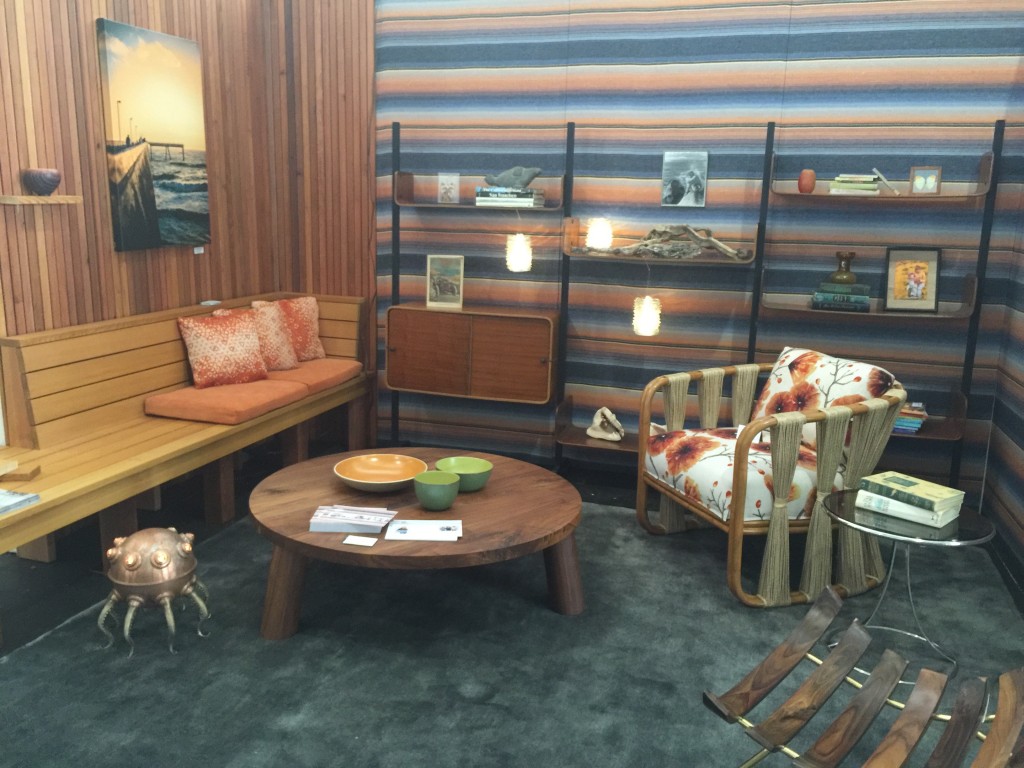 Some other favorite home decor things included:
Tiles, vases and dinnerware patterned with traditional motifs in a sophisticated neutral palette by Petaluma potter Forrest Lesch-Middleton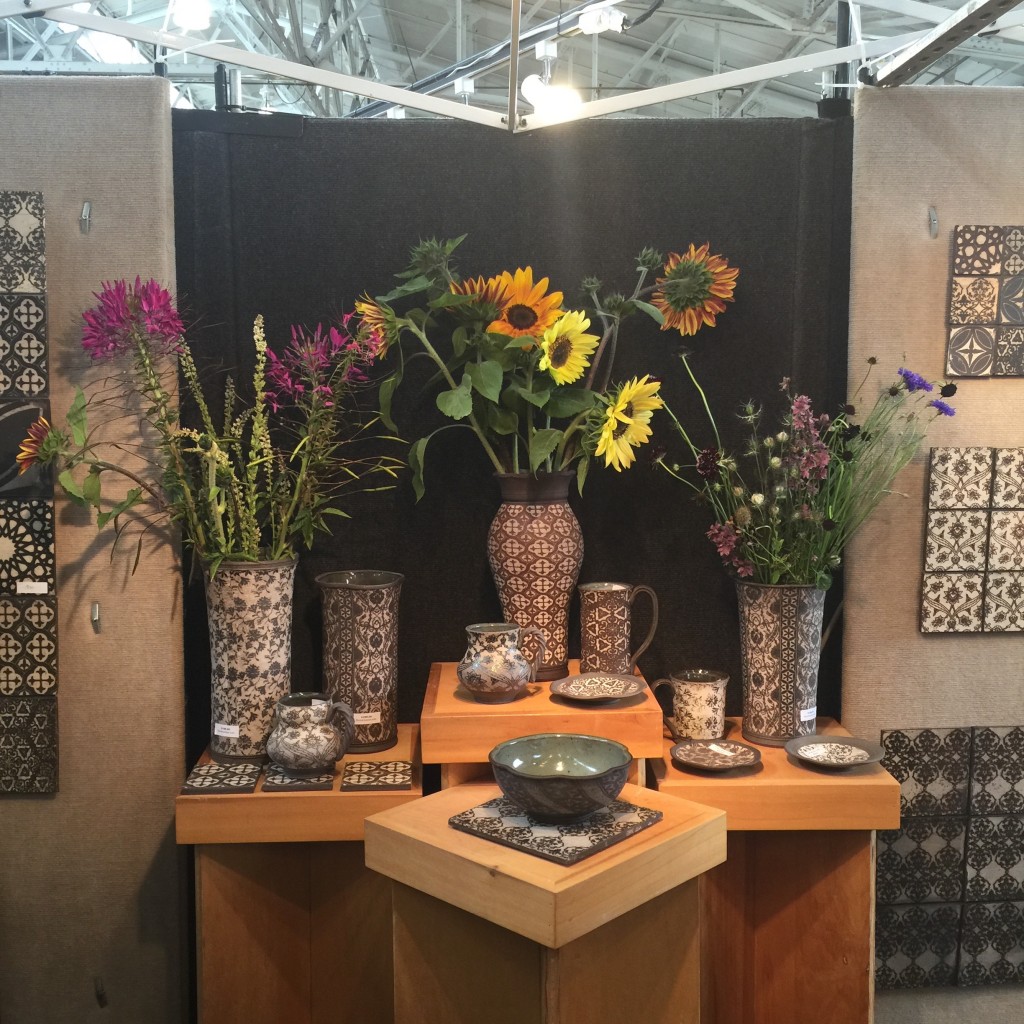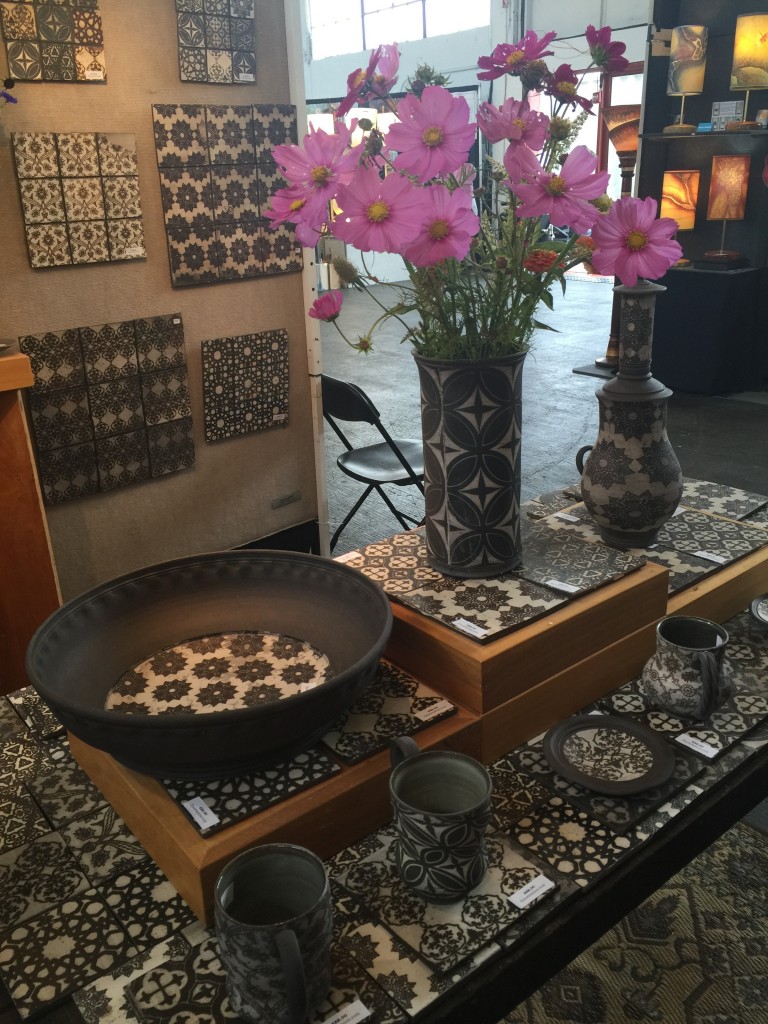 Handwoven wool blankets  from Dianne Nordt of Virginia's  Nordt Family Farm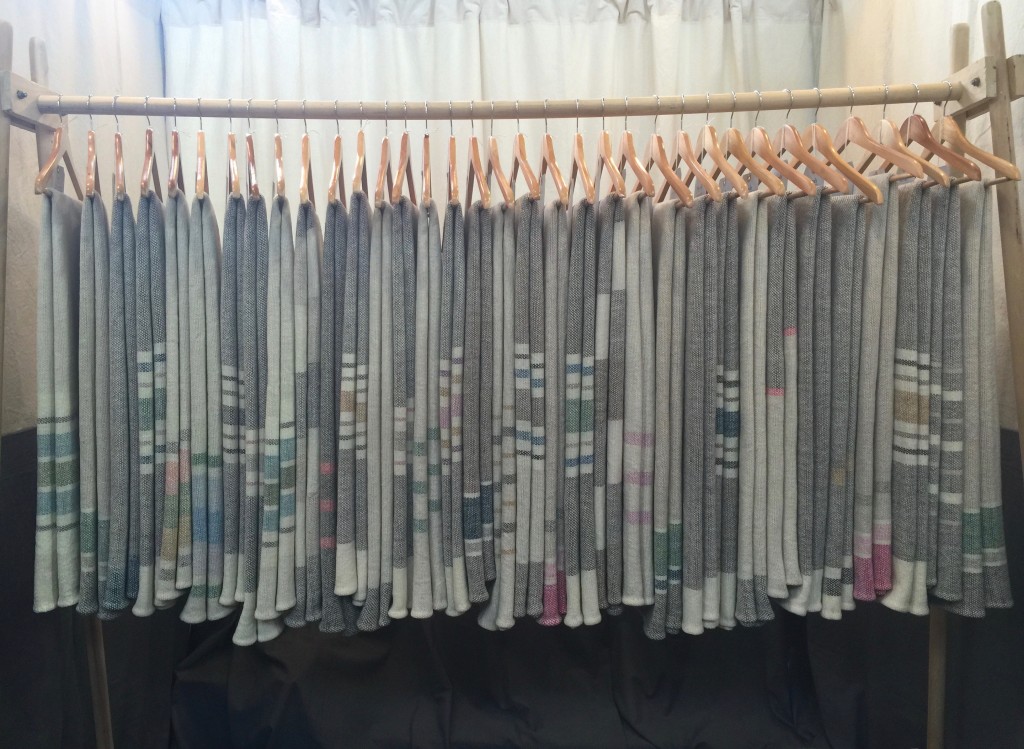 And indigo-dyed pillows from Berkeley-based textile artist Jenny Fong of Modern Shibori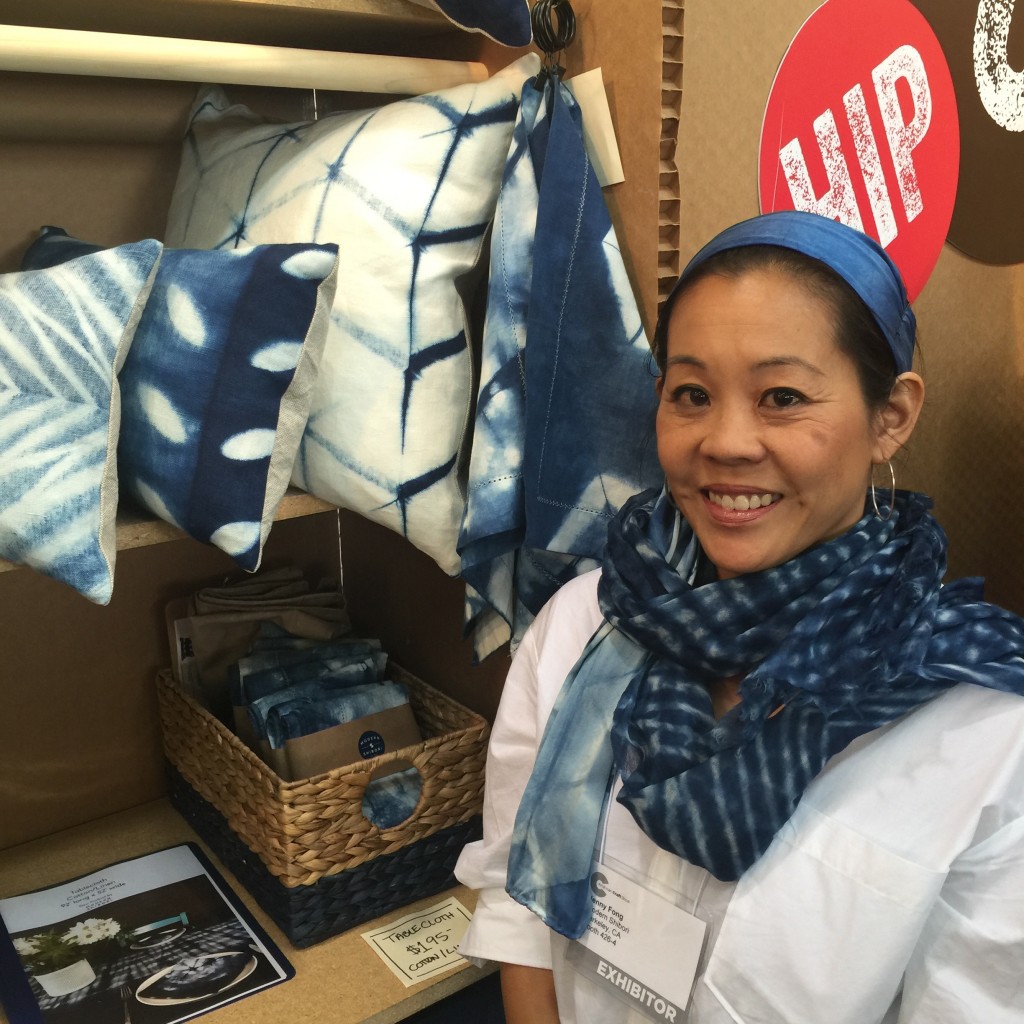 As always, I came away with some one-of-a-kind items for my home and names of designers I'll be tracking in the future.  The ACCSF show runs through Sunday. If you live in the Bay Area and would like to attend, you can find out more here.
Happy Weekend All!