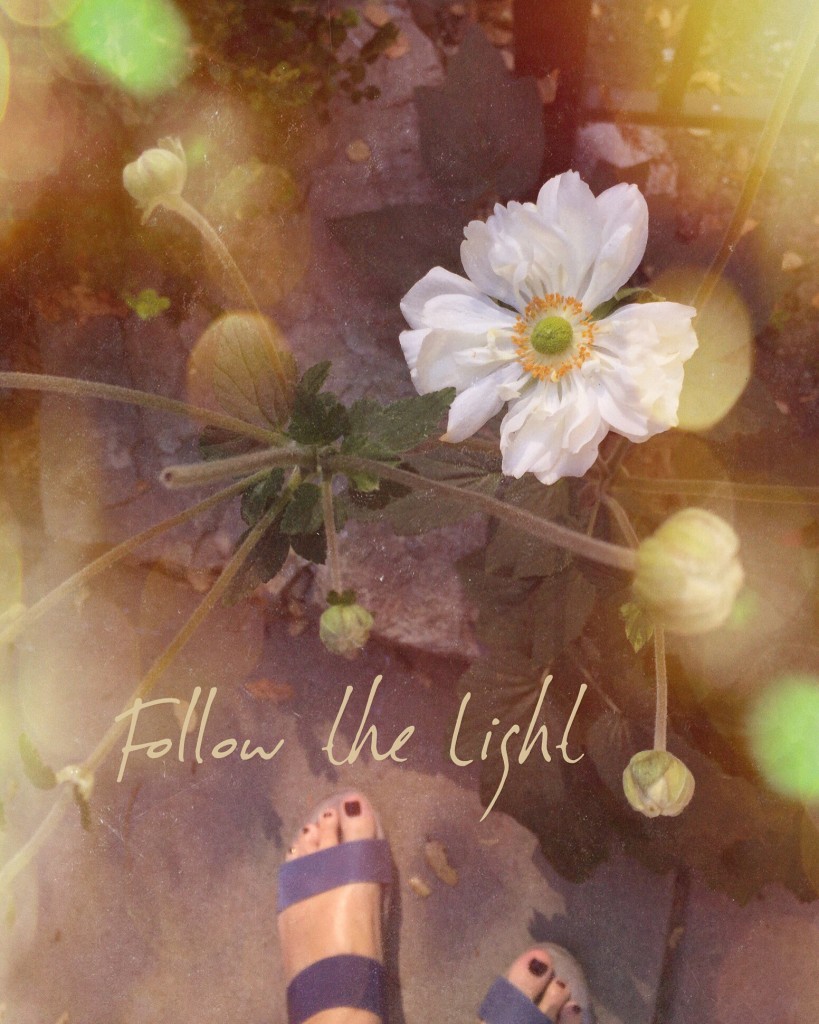 Yesterday I attended an iPhone photo editing workshop by Seattle-based photographer David Perry.  The workshop was sponsored by my local chapter of the Garden Club of America of which I'm a new member. I can tell already that this will be a fun group to hang out with—garden ladies are the best!
I thought I'd pass along a few of the photo editing apps and tips that Perry demonstrated in case you, too, want to play around with your digital photos.  Early on in the workshop, Perry sent us out the door to shoot some simple "haiku-like" garden images using an app called Camera+  (NOT to be confused with Camera Plus).  I liked that the focus feature was so clear and easy to use.  For example, see how crisp the anemone is in original shot used for the photo above.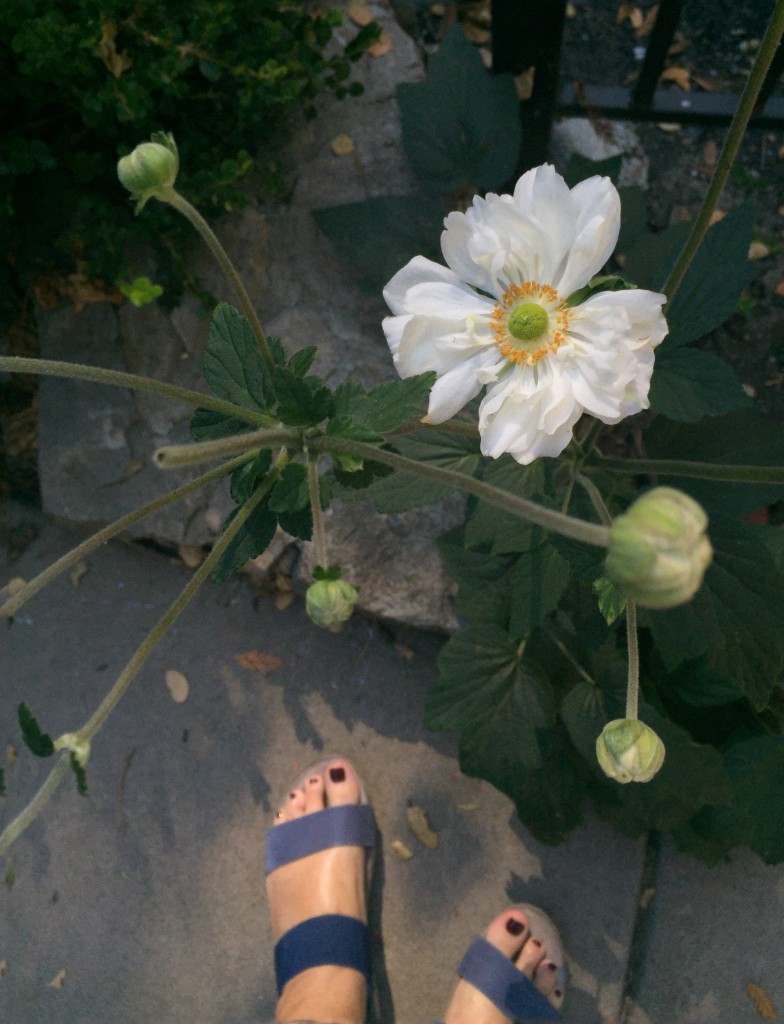 Then Perry showed us how to manipulate the photos with Handy Photo.  It has many of the basic editing tools like shadows, contrast, sharpness, color, etc. but is very user-friendly. I especially liked its "lasso" feature that allowed you to get rid of little bits like my toes creeping into this photo of some leaves in water.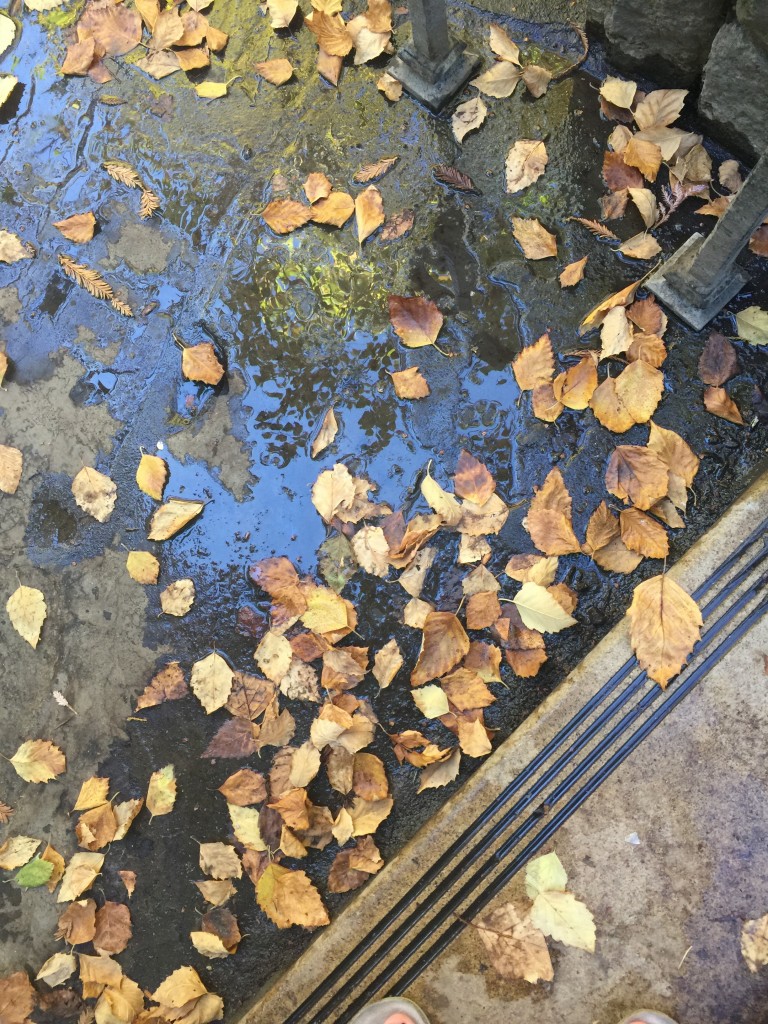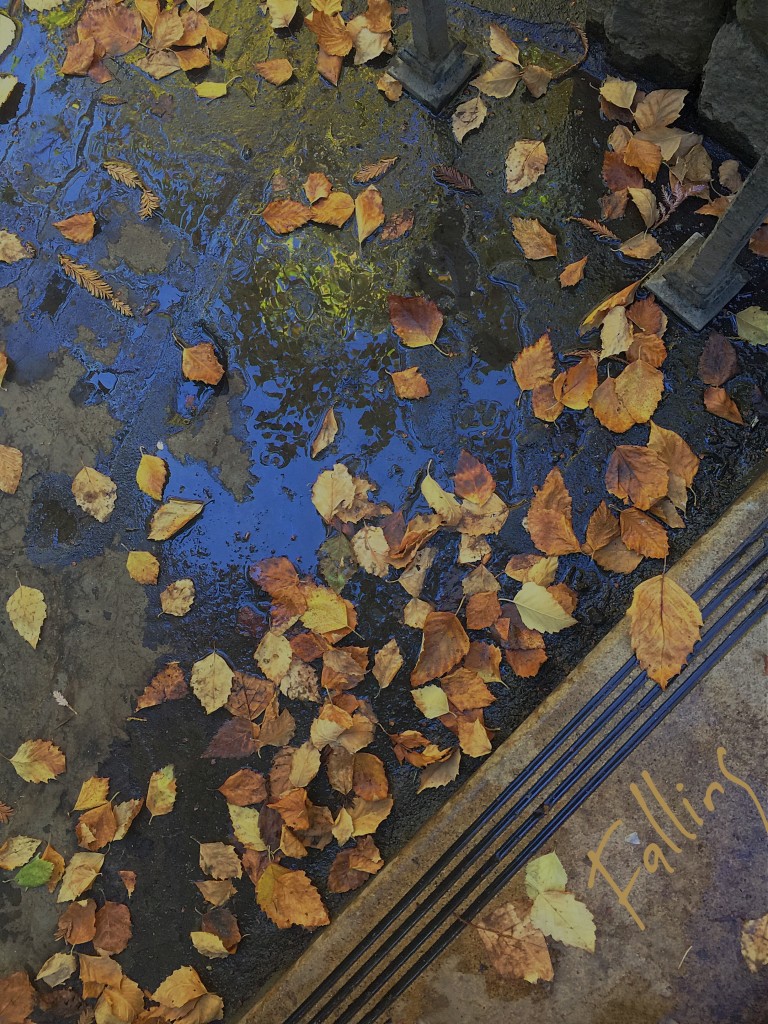 Perry moved on to layering textures onto photos with an app called Mextures.  This produced the blurred colors on the anemone photo and some of the deeper colors on the leaves photos.  Finally, he added words with Over.  Frankly, I don't know how often I'll use this app since putting words on photos makes them look a little too much like a Hallmark Card to me. However, there are times when I've used a word app like this before for holiday greetings or when I'm setting my yearly intention.  So I'm sure I'll use this occasionally.  Perry also recommended Enlight for straightening photos reminding us that "no one app does it all."
Perry's overall advice when taking photos—particularly garden photos, which can often be very stagnant—is to Avoid Shooting the Noun.  In other words, don't just put a flower in the middle of a photo and snap a picture.  "Try to shoot the adverbs and adjectives instead."
Off to the beach for a friend's daughter's wedding where I hope to snap some ROMANTIC photos as we HAPPILY celebrate this new union.
Happy Weekend All!