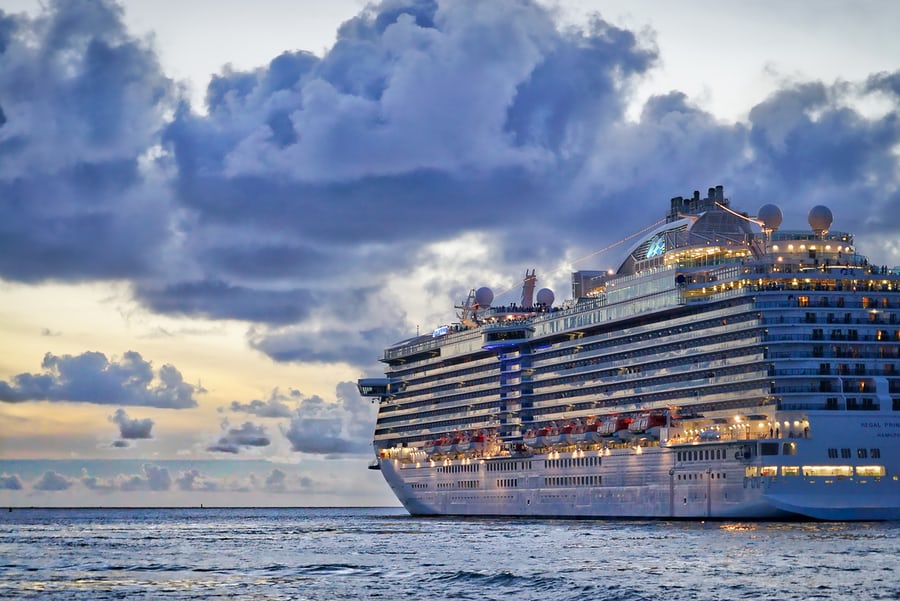 Seven months of sheltering-in-place and I'm still sailing on the USS COVID-19, where my roles alternate between captain and passenger, head chef and galley crew, entertainment director and audience member. It's exhausting.
Friends and family report the same pandemic fatigue. Some have more reason than others to complain. Three of my eight siblings or their children have contracted the coronavirus. My farmer brother's seasonal migrant workers succumbed as they worked alongside him, threatening not only his health but the annual harvest. Thankfully, they're all on the road to recovery but fighting to regain the energy they once took for granted.
As the oldest one of the bunch, I've been more cautious about travel and outside interactions which means I'm healthy but more isolated. Fortunately, there's no shortage of ways to pass the time. Writing, cooking, gardening, crafting, reading, walking and swimming fill up most of my daylight hours. Broadcasts of concerts, lectures and classes eat up more time. Virtual meetings for my book club, garden club, writing group and religious services fill in the gaps. Zoom, zoom, zoom.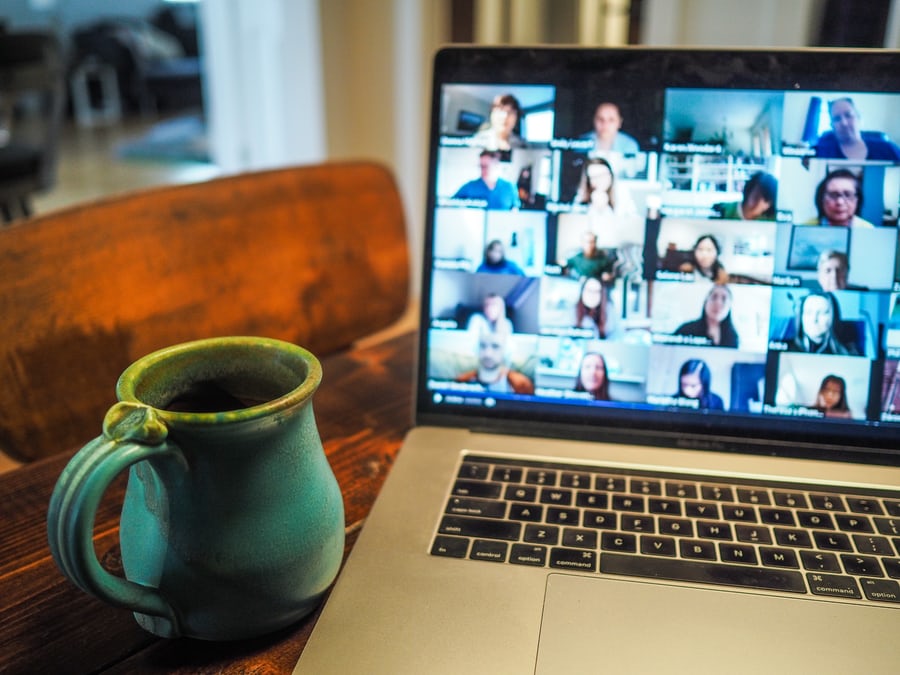 And I still haven't finished Netflix.
In the Before Time, I longed for life to slow down. What's that old adage about being careful what you wish for? Now I have plenty of time, but also a schedule so chock-a-block with virtual amusements that I feel like I'm back on the Queen Mary, my one and only voyage on the high seas.
Last year, we booked a Transatlantic crossing from Southampton to New York to return from visiting family in England. I was writing a novel about my immigrant ancestors. Taking the long way home would give me a chance to experience a bit of what they did as they left the Old World for the New.
It would take a week to make our way across the ocean and I looked forward to seven days of lounging in the grand salons while reading my fill from the well-appointed onboard library.
Au contraire. From the moment we woke up until we tumbled into our gently rocking bed, every hour offered competing amusements—early morning yoga, dance lessons, painting classes, lectures, movies, knitting circles, spa services, pick-up choir practices, gala performances, themed dinners and late-night ballroom dancing. (A far cry from my ancestors' journey.)
I soon learned that I'd have to work as hard at carving out downtime on board as I did on land. I forsook the political musings by the aged ambassador to Qatar and passed on the tropical floral arrangement demonstrations in the bowels of the ship to sit on our small balcony, grateful I'd packed a thick lilac sweater, even though it was technically summer. I happily read the tattered paperback I'd brought from home immersed in the sounds and smells of the sea.
But it's not the wind-whipped balcony retreats or abundant entertainment offerings I remember best. Instead it's the unexpected encounters with strangers, like the amiable mix of first-time and old-hand cruisers who were our nighty dining companions at the Captain's Table–a plum seating assignment that gave us the best view in the expansive dining hall, though alas, the captain never appeared.
There was the buff Eastern European yoga instructor who directed us to clasp our hands and extend our index fingers (a la Charlie's Angels) for "pistol pose;" the young Irishwoman who was so afraid of flying she always crossed by boat to visit her in-laws in the States; and the vacationing Brits who were transformed once they donned their sequined blouses and bowties for the late-night dances. Their years of ballroom lessons propelled them onto the parqueted dance floor creating marvelous amateur performances for us fumble-footed Yanks watching from the sidelines.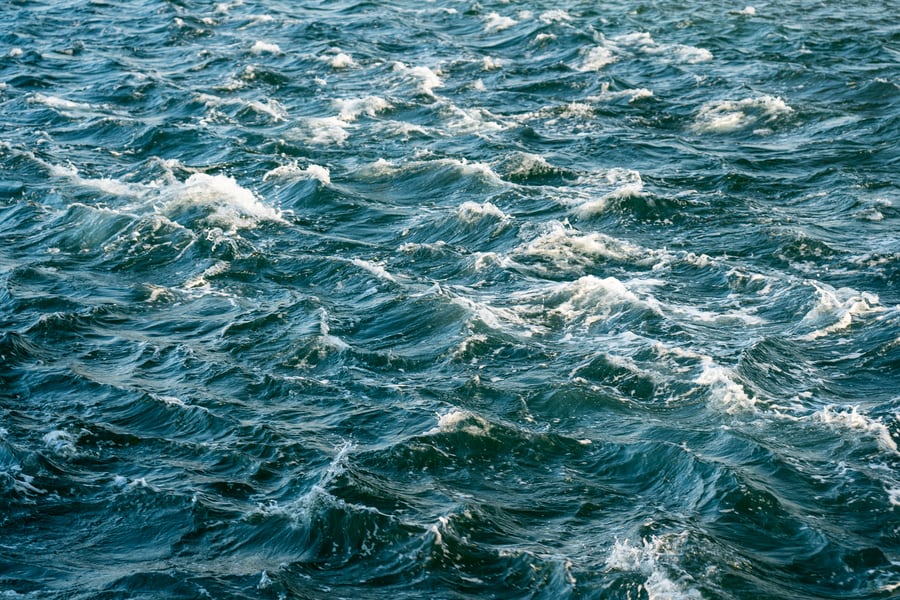 The other thing I recall is the vast, seemingly endless expanse of the Atlantic. The entire week we were on the water we saw only one freighter in the far distance. No jumping dolphins or winged messengers bearing olive branches. Just grey-blue waters churning into alarming aqua swells as we approached the spot where the Titanic went down, highlighting the faint sense of doom that traveled with us. Those were the days of seasickness when it was best to forgo the captain-less Captain's Table as well as the exuberant retrospectives of Abba's Greatest Hits and just lie down hoping "this too will pass."
And it did. Eventually, the waters smoothed out and then the tip of Long Island emerged from the fog. We rose from our beds in the pre-dawn hours, changed somehow, to witness the lights of the Verazzano-Narrows bridge welcoming us back to the world we once knew.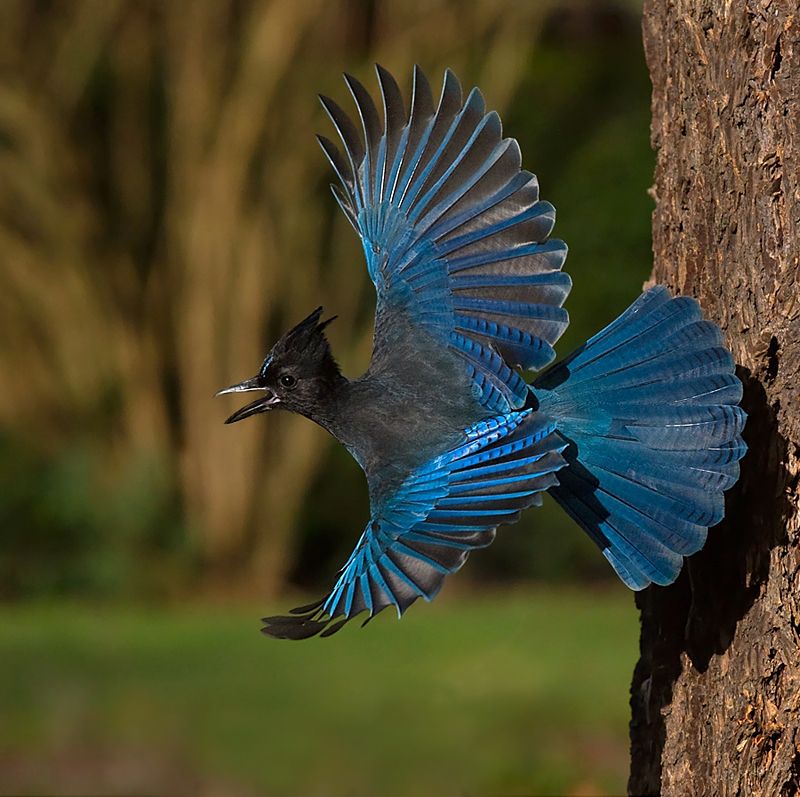 On days when the isolation and uncertainty of this time has laid me low, I remember to take it easy while I wait for land to appear. I step away from the neverending Zoom offerings and into my back yard for some spontaneous entertainment. Yesterday it was a flock of Steller's Jays swooping from a nearby oak, as though shooshing down a ski slope or taking the final drop at Splash Mountain. Above them the hawks swirled in the sparkling smoke-free skies like sequined Brits tripping the light fantastic in the middle of the Atlantic.
Their antics caused me to breathe a little easier; renewed my faith that eventually we'll see new life and reach the far-off shores of in-person gatherings, work and entertainment. Until then, I'll just keep cruisin.'
This essay originally appeared in the Piedmont Exedra, 10/23/20.