Saturday my friend Pauline showed up with a sack of flour and 10 lbs of apples to make pies for Bigfoot. Yes, you read that right. She was on her way north with a bigtime Bigfoot believer friend  to try and spot Sasquatch in his/her native habitat.  Of course, getting the Yeti to make an appearance involved luring them with special Bigfoot treats.  According to local experts, the Sasquatch prefer apple pies and sausages.  Now, Pauline is one of the best pie makers on the planet so if anything could lure a Bigfoot out of hiding, it would be  one of Pauline's pies.
Here they are resting up on my kitchen counter before their journey north.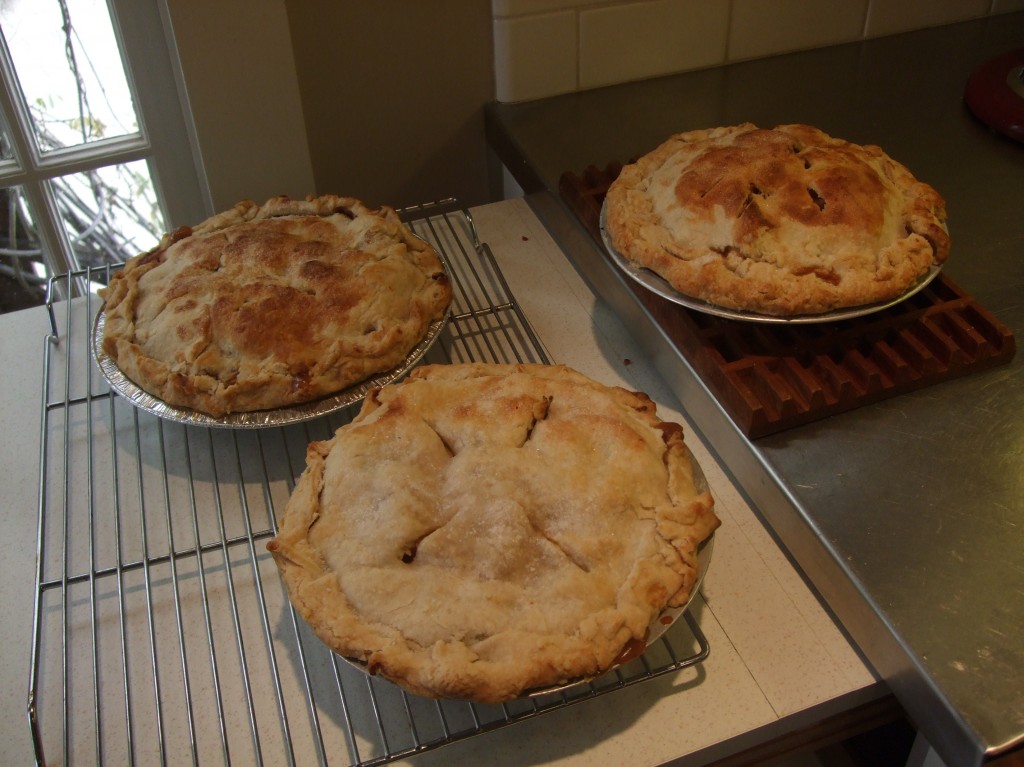 Fortunately, in return for letting Pauline use our oven we got our very own Bigfoot apple pie. A good story and an exceptionally good apple pie make for a good omen of big things to come this year!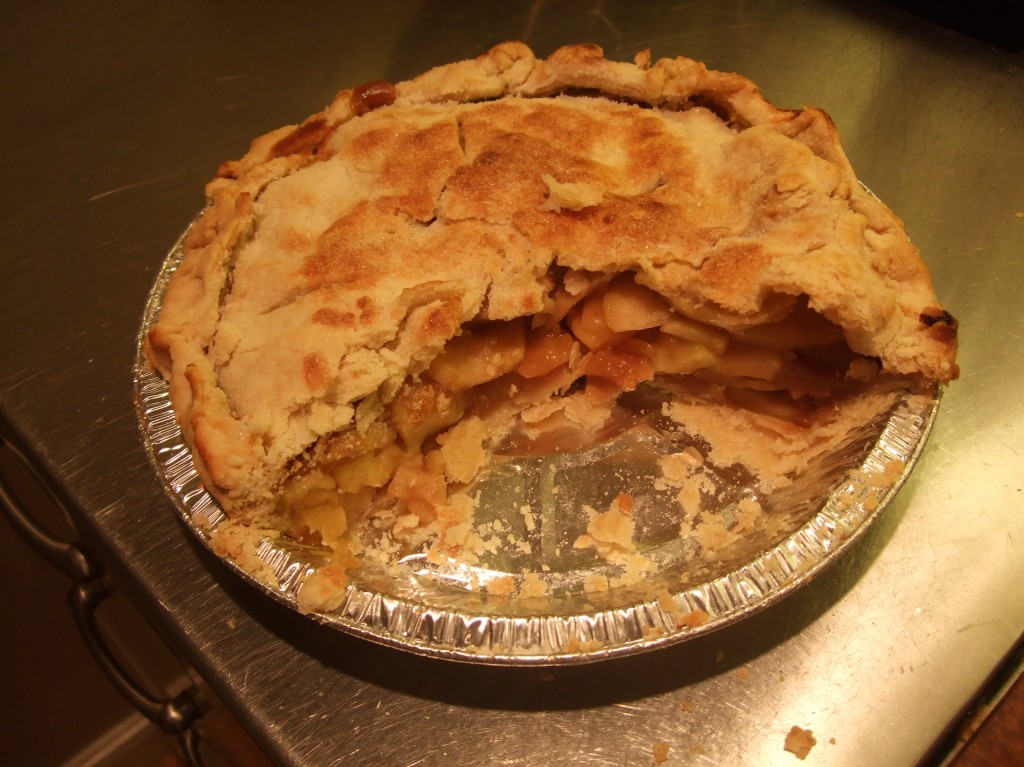 Pauline's Big Foot Apple Pie Filling
6 apples – best if three different types, any variety but Fuji
Concentrated apple juice, thawed
1 c. brown sugar
Juice of 1 lemon
1/2 stick butter, melted
Peel and slice the apples and blanch them in the thawed apple juice.  Remove the apples with a slotted spoon.  Add a little cornstarch to thicken the juice.   Add the lemon juice.  Add the butter. Return the apples to the thickened liquid.  Voila!