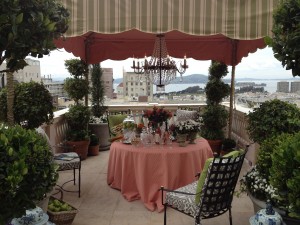 I spent the morning at the press preview for the San Francisco Decorator Showcase and, let me tell you, it was a visual feast!  As usual, the designs ranged from the outlandish to the oh-so-tasteful. Many of the rooms were inspired by the current Cult of Beauty exhibit at the Legion of Honor, so fine craftsmanship and local artists were heavily featured.  Look for a more detailed report to follow, but here are a few early shots, (including this one of the Roof Terrace designed by Frank Holbrook) to whet your aesthetic appetite.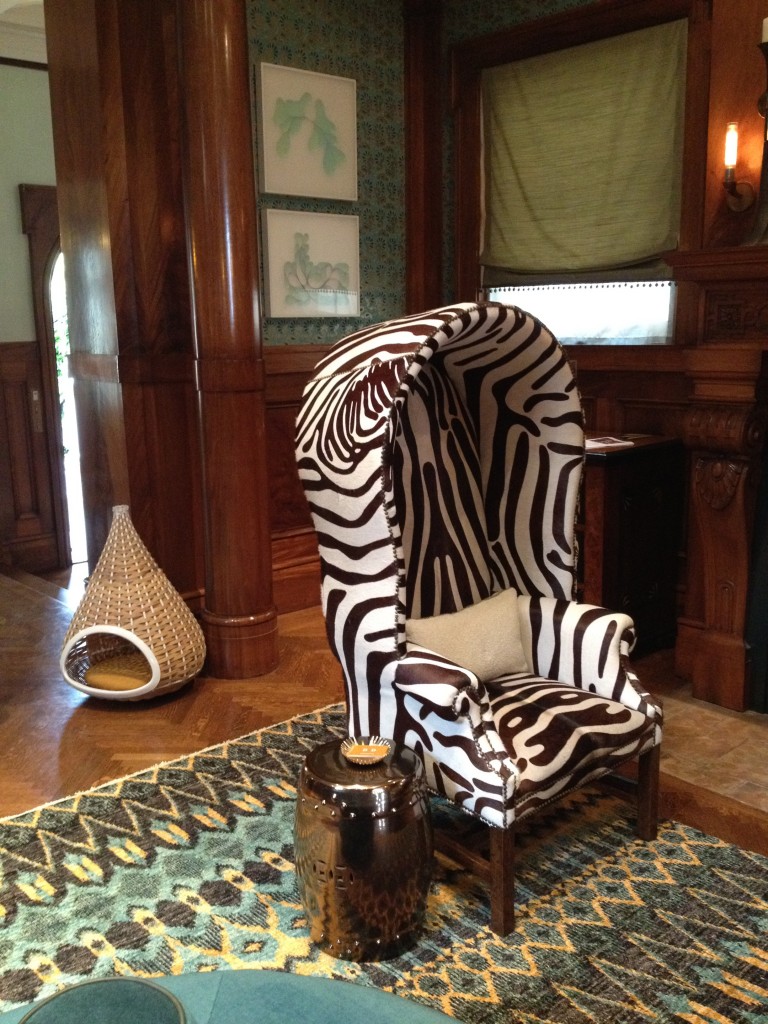 Dramatic porter chairs in the Grand Hall are upholstered in faux zebra hide. Next door, vibrant shades of yellow and purple light up this giddy dining room by Marysia Rybock of Scavullo Design.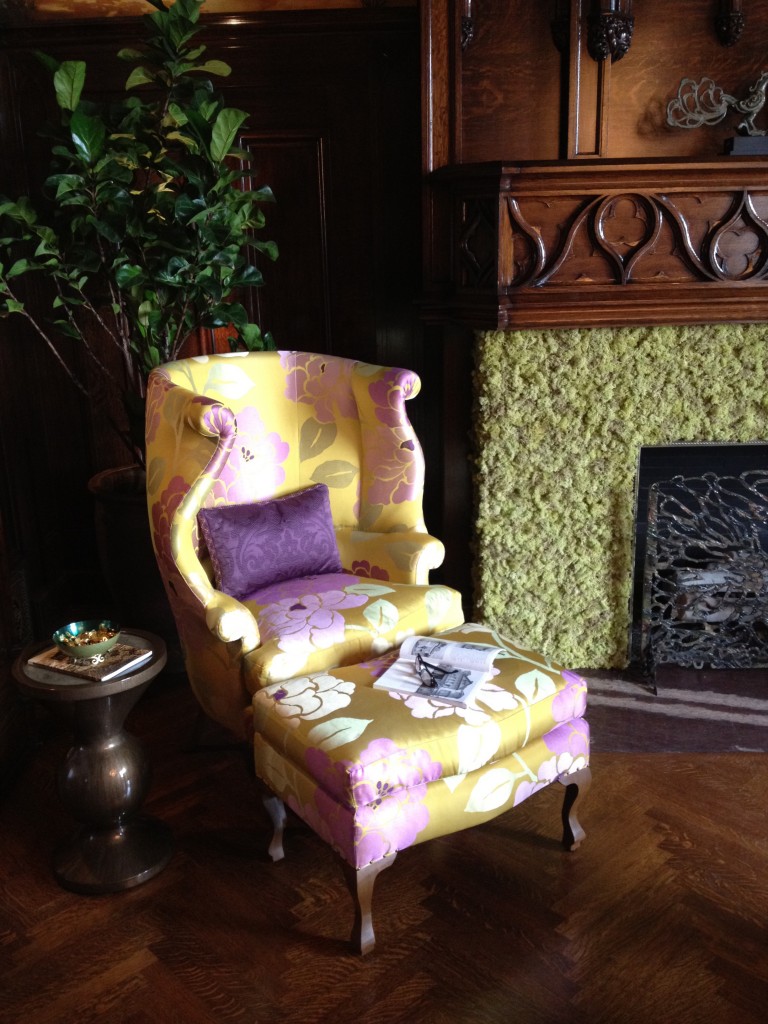 A charming wire sculpture of a dress and apron hangs on the wall of the Modern Pantry.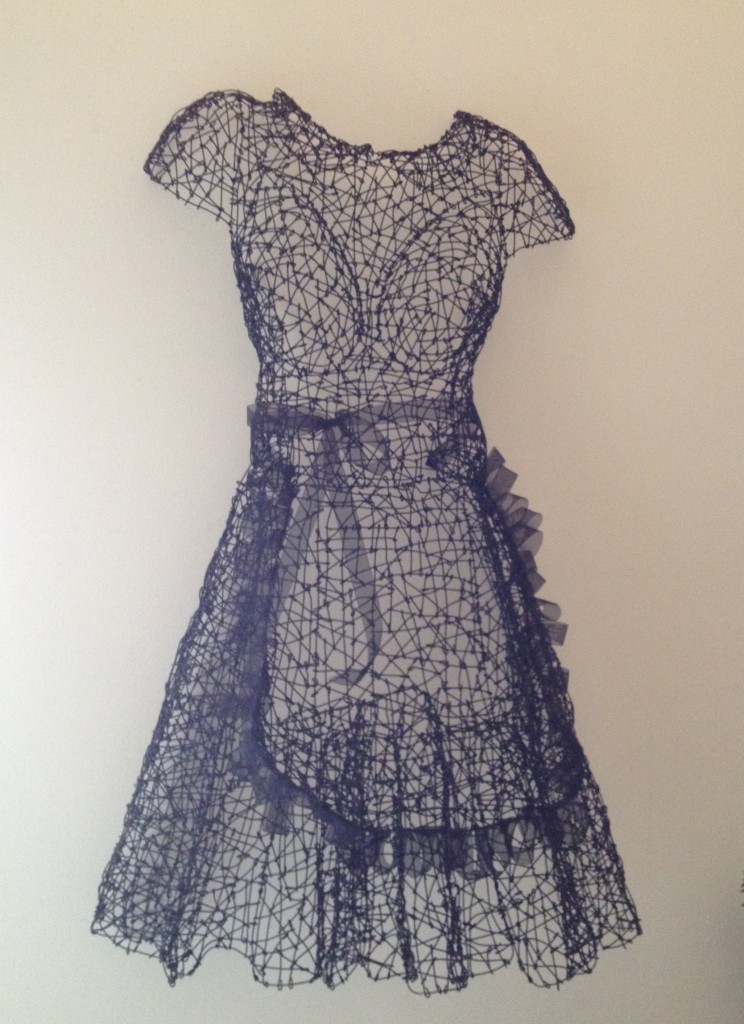 Catherine Kwong created a showstopping office–so chic!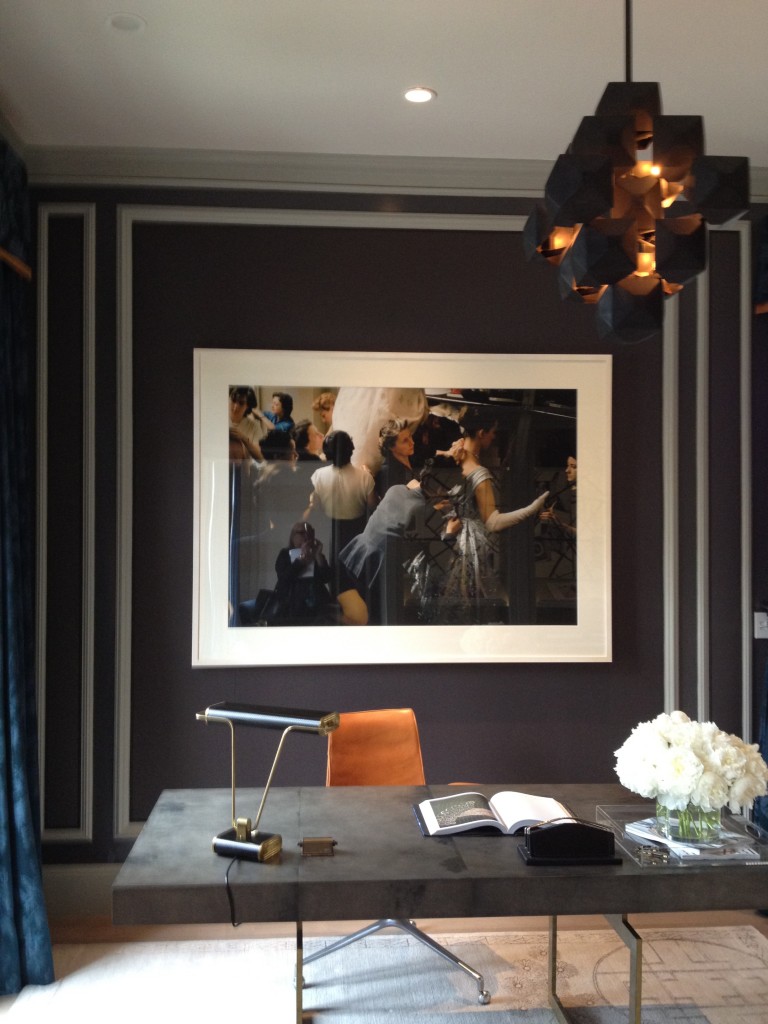 Hermes scarves line the glass fronts in the adjacent dressing area.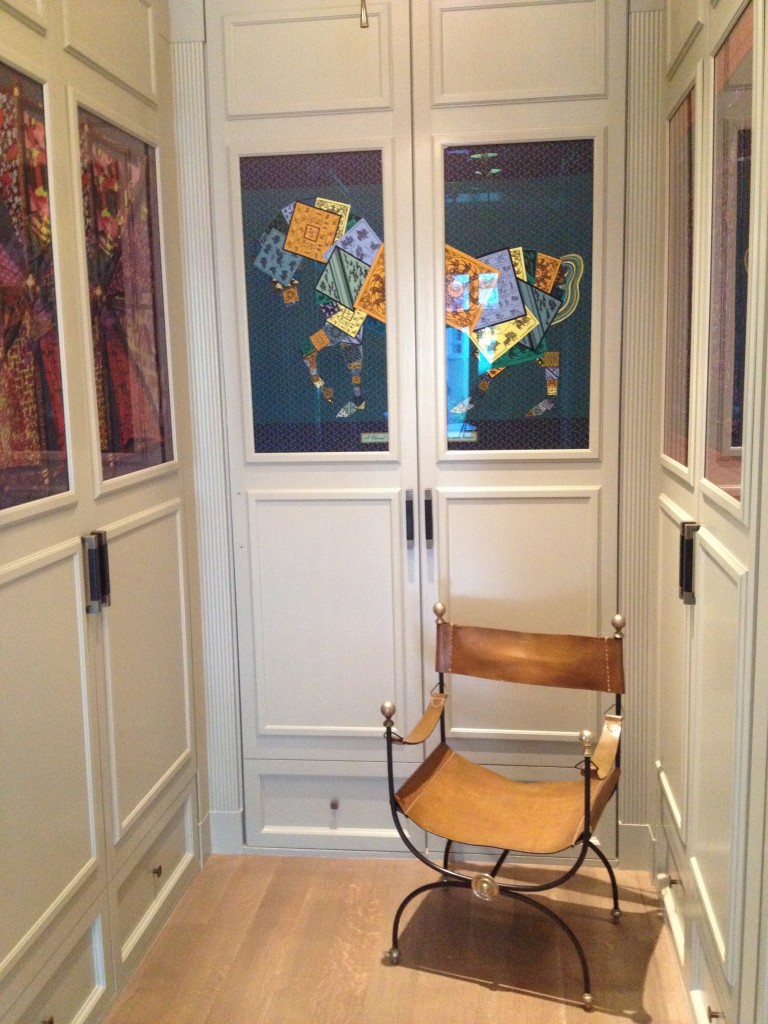 This floating flat screen TV turns into a decorative mirror when not in use in the sophisticated media room by  Amy Weaver.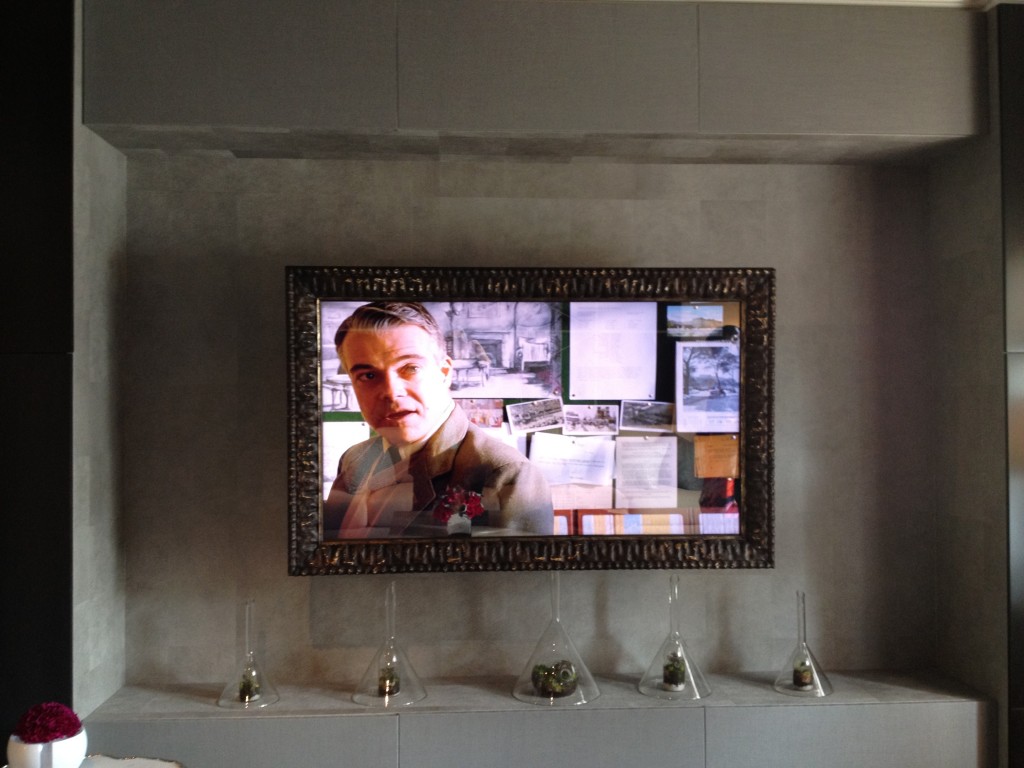 Intrigued?  Let me kick off my  "goin' to town"  shoes and get down to writing. Can't wait to tell you all about this delightful showcase house!
Check out my full report on the San Francisco Decorator Showcase 2012 for the Bay Area News Group to find out more about this superb showcase.