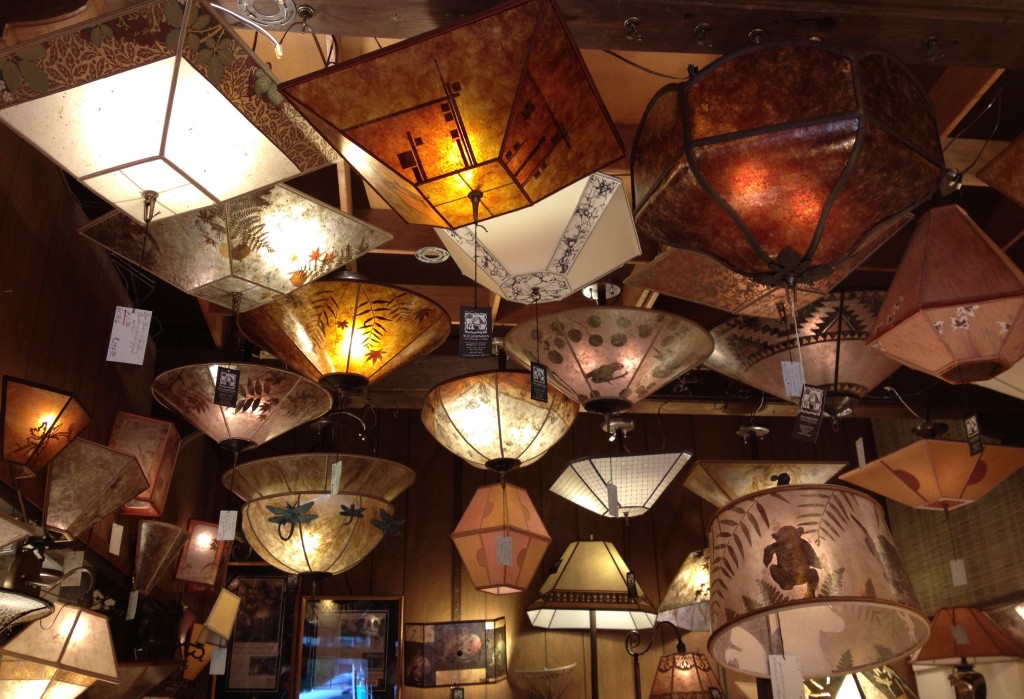 For a house built in a canyon, our new place is surprisingly light and airy, unless you're in our bedroom, which is dark and inspires hibernation most days of the year. That's all well and good when Mama and Papa Bear want to retire for the evening, but in the January daylight it can be gloomy and depressing—even with two table lamps, two floor lamps and an overhead fixture dotting the room. Not that the overhead fixture helped much.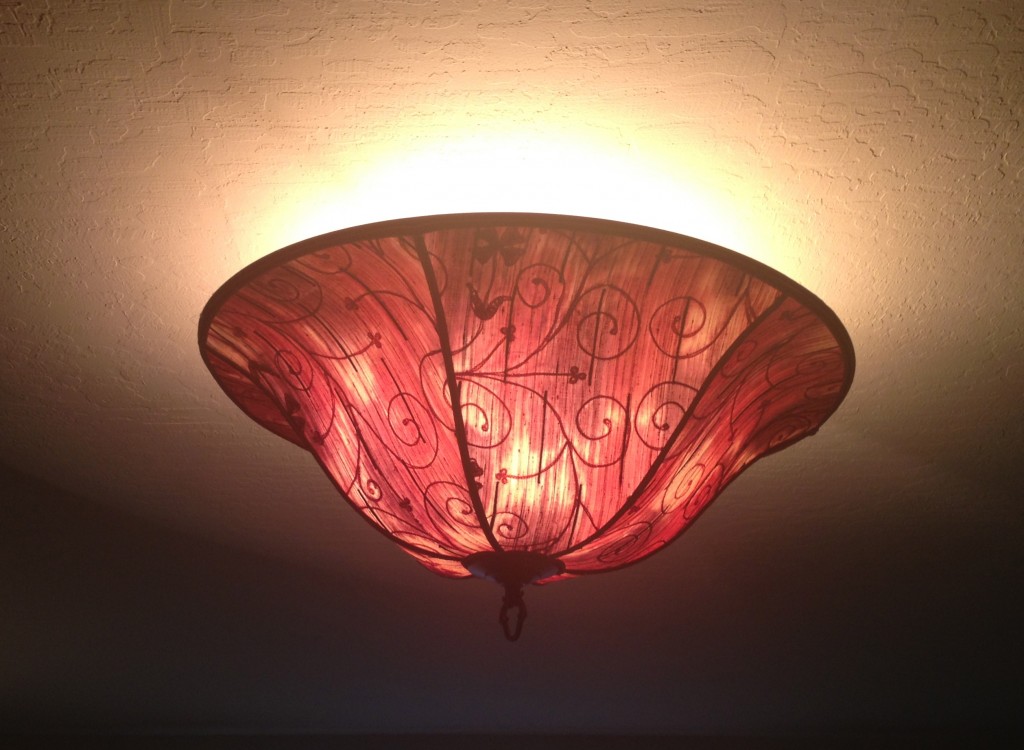 Made out of red fabric covered with black curlicues it was probably the height of hip in the 1980s, but now it felt sad and tired and a little bordello-esque.  On closer inspection, I recognized the hardware and the shade as products of one of my favorite Bay Area design studios—Sue Johnson Lamps on Solano in Berkeley.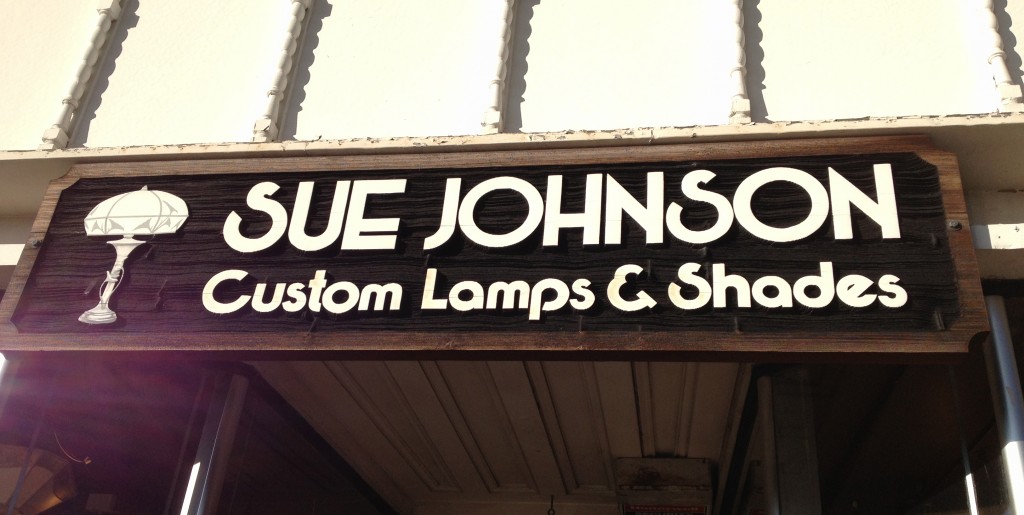 So the quick fix was to replace the shade with a different Sue Johnson shade that was either more current or more timeless. Either way, something that would cast better light in the room. But not too decorative, given all the other shades in the room and the goal to make this room look lighter and less cluttered.
I headed over to Johnson's shop and spent some time taking in all the beautiful shades and repurposed fixtures. Then with remarkable (for me) restraint I selected an ivory parchment shade that was both elegant and versatile.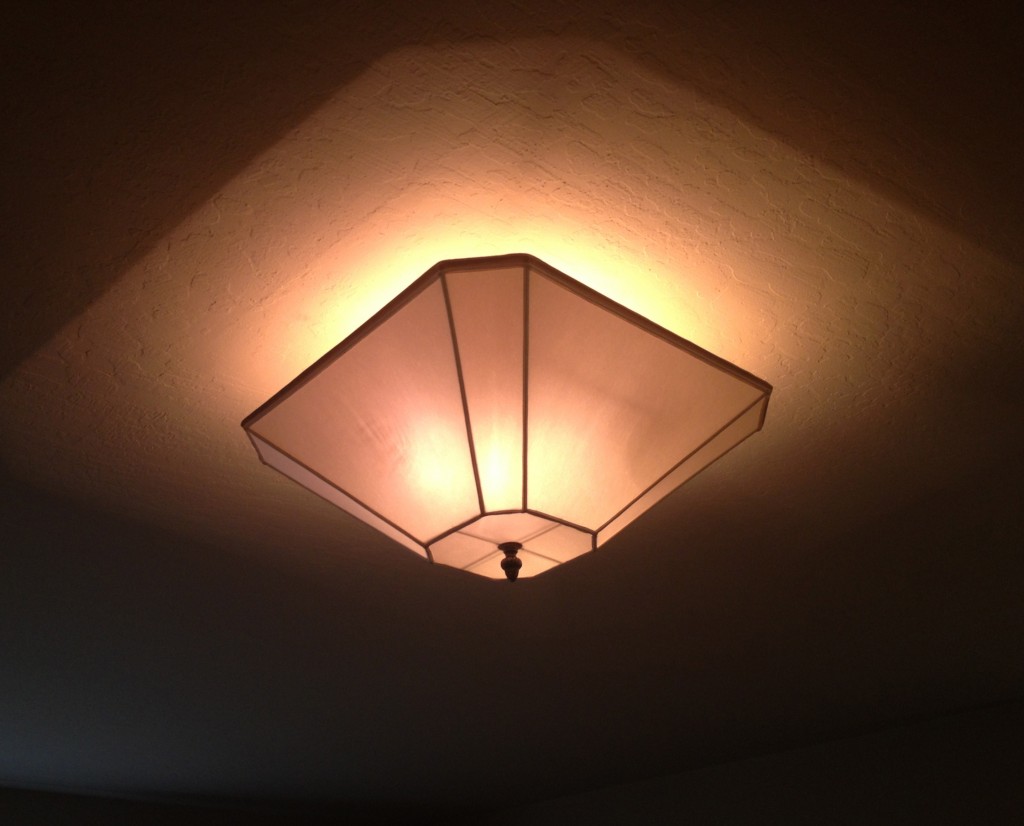 Before adding in a white mica shade covered with parrots and assorted leaves. What can I say? Even classy kitsch calls to me.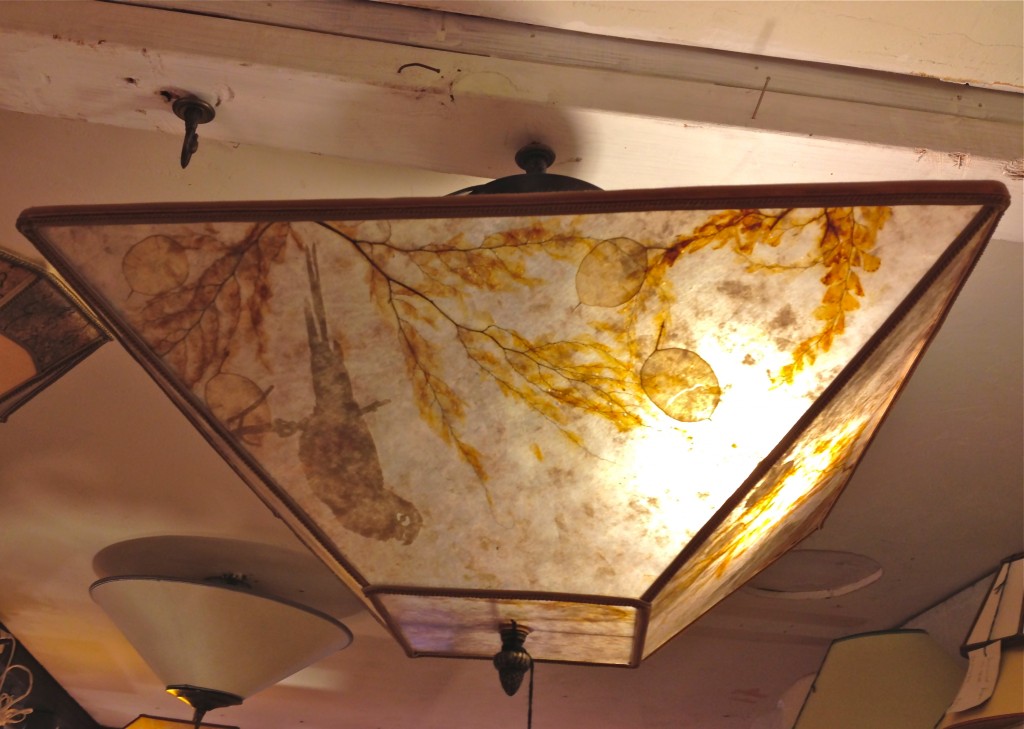 The parrot shade was fun, but the goal was a lighter, quieter bedroom.  So back it went to the shop.  And the simple ivory shade, along with a pale blue duvet cover and some taupe linen shams from Pottery Barn, have created a bedroom that's less cave-like.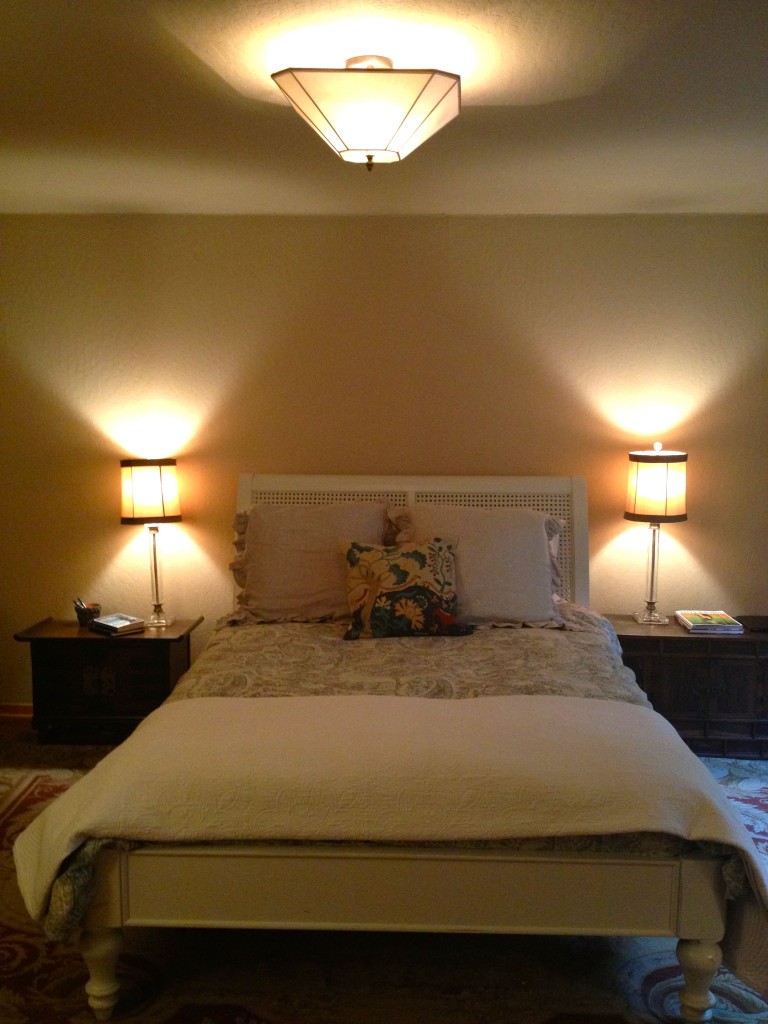 Come summer, maybe I'll invite the parrots back.  But for now, I'm happy walking into a space that's as soothing as the winter fog that hangs in the stand of eucalyptus trees outside my windows.