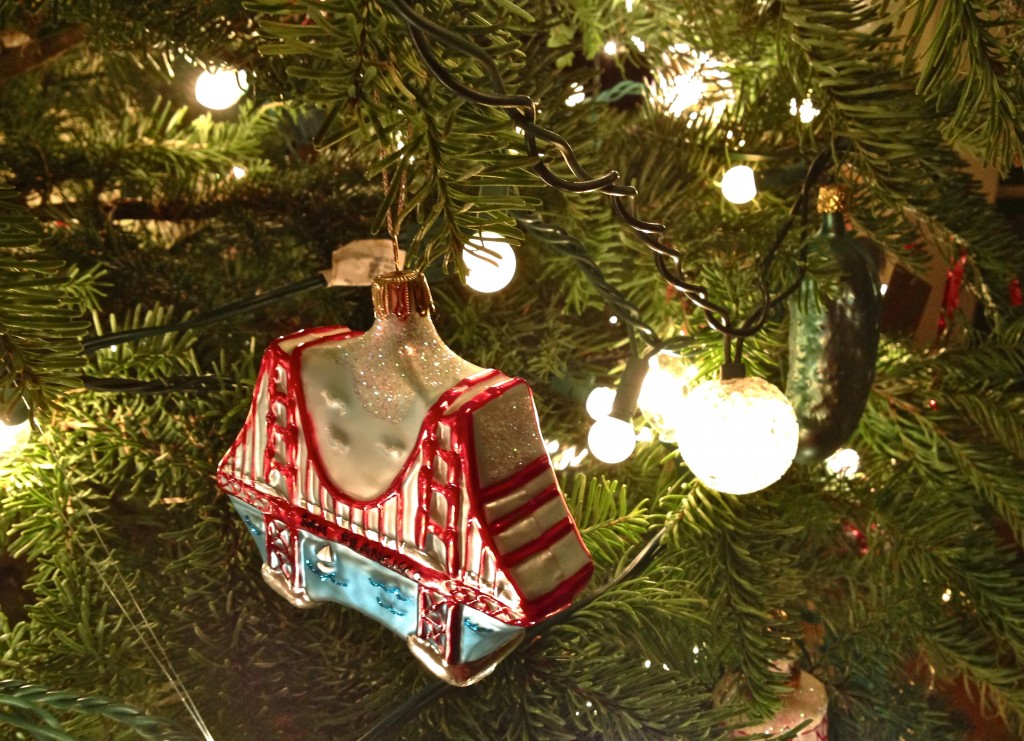 We're down to the wire now people.  Less than a week 'til Christmas and if your house is anything like mine, it's covered in a staggering mix of wrapping paper scraps and powdered sugar. Time to take stock of what we realistically can do and what needs to go into our dreams of Christmas future.
Here are a few of my favorite, easy ways to pull your house together in the "Nick" o' time.
Mix it up.  A hotshot professional florist once told me the best way to light a tree is to pick a color scheme and then vary the size of lights.  I'm a white lights kinda gal, but I love adding different shapes and sizes to my tree to add depth and sparkle.  Even if your tree is already decorated, think about adding one or two more strands of lights in larger or smaller sizes or shapes and see what a difference they make.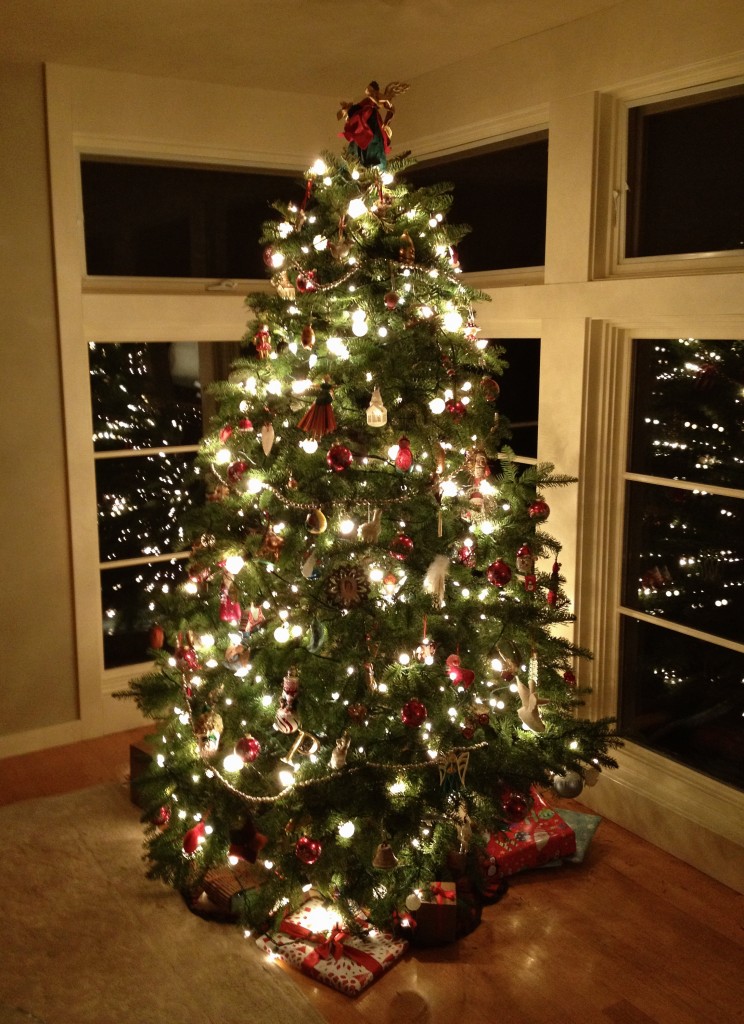 Simplify. Christmas decorations may be "driving the dark away" but they shouldn't totally obscure it.  I like having a few spare decorative elements around to remind me that underneath all the fuss and muss this is the quiet, meditative time of the year.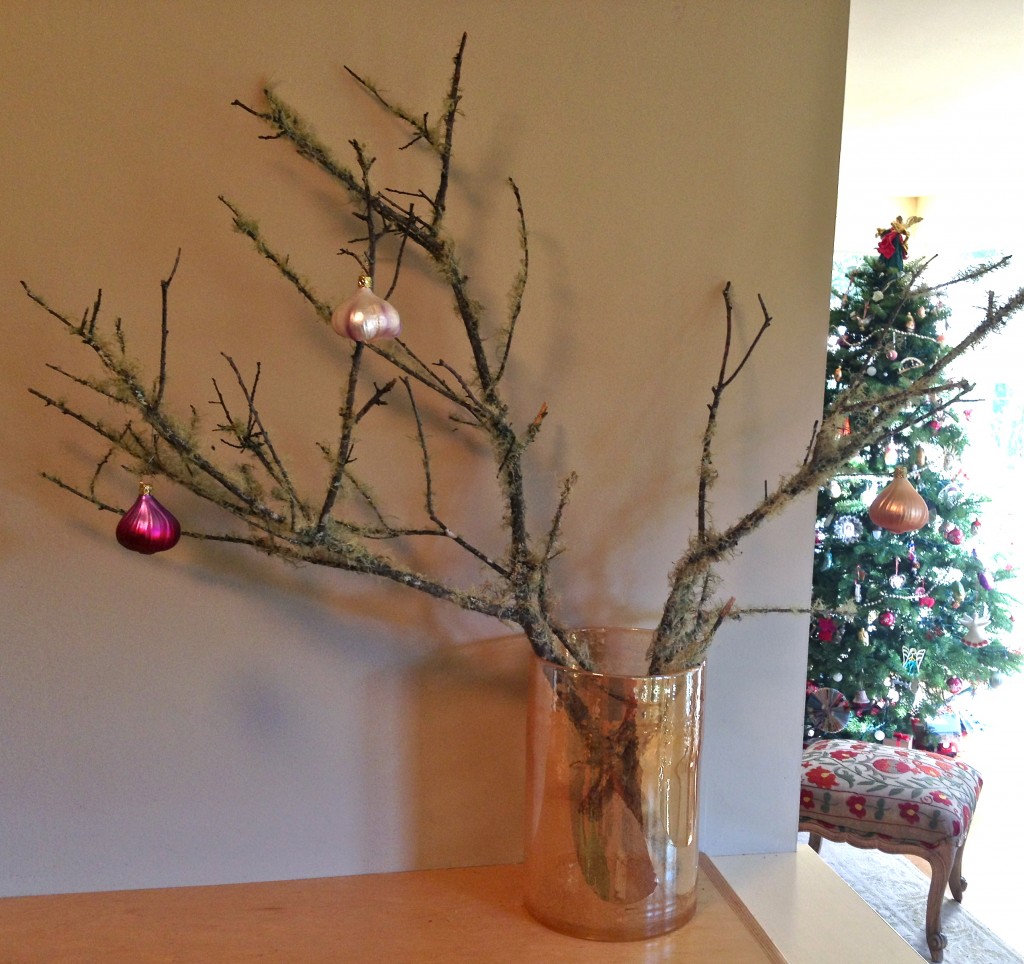 Deconstruct.  In a similar vein, I prefer simple seasonal floral arrangements.  Gather 2-3 related vases and buy seasonal foliage in the same numbers, then instead of mixing them together place them side-by-side.  Breathe in, breathe out.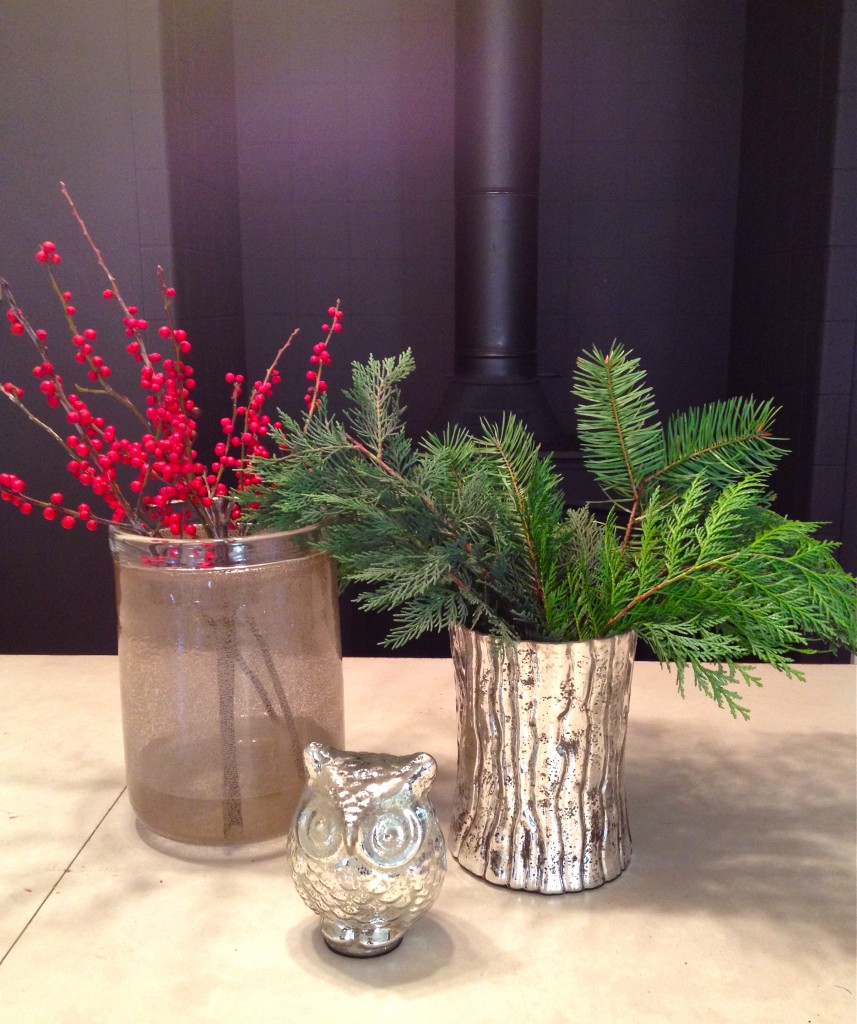 Light it up.  Years ago I went to a party where the host and hostess—young, broke artists—had gathered dozens of junk store glasses and filled them with white candles.  I loved the miss-matched nature of the holders and started gathering a few of my own. It was a sad Christmas Eve when a small snifter monogrammed with the name Audrey fell off the mantle and shattered.  Burn one fragrant candle as well. I adore Diptyque's Pomander.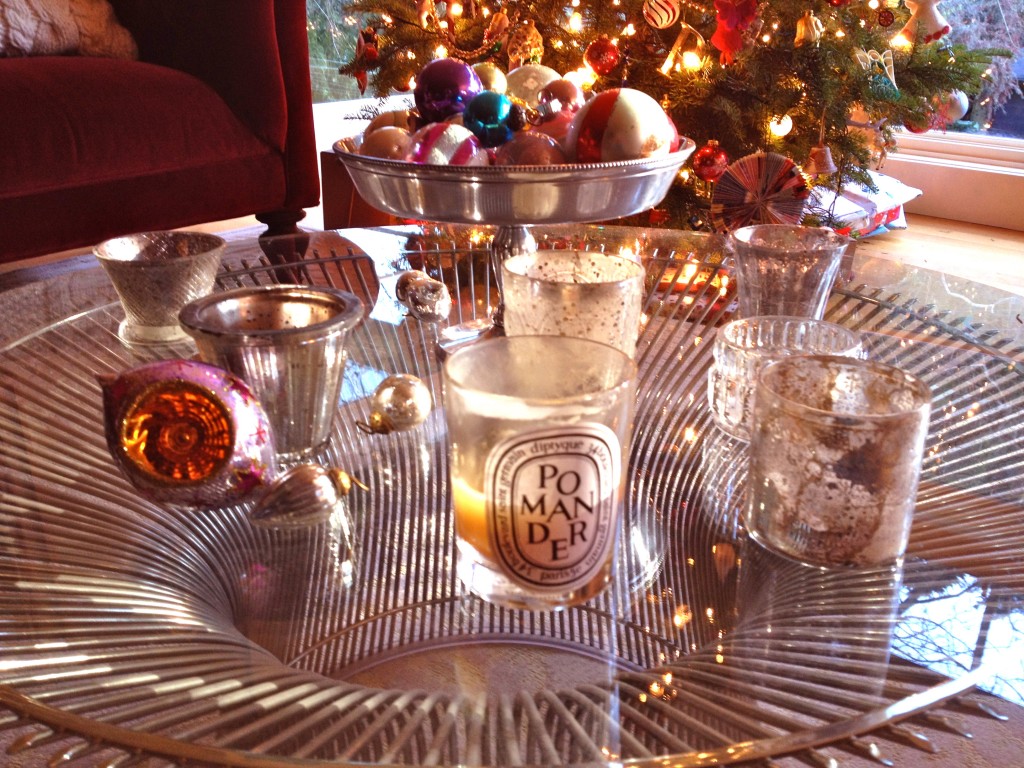 Decorate to Delight.  My inner child is completely entranced this year by a simple paper mobile by Danish Design.  When the stress of the season starts to get to me, I pause to watch it slowly turn in my entryway casting shadows by day and swimming in the reflected lights of my own Christmas tree and the neighbors' porch decorations by night. Joy.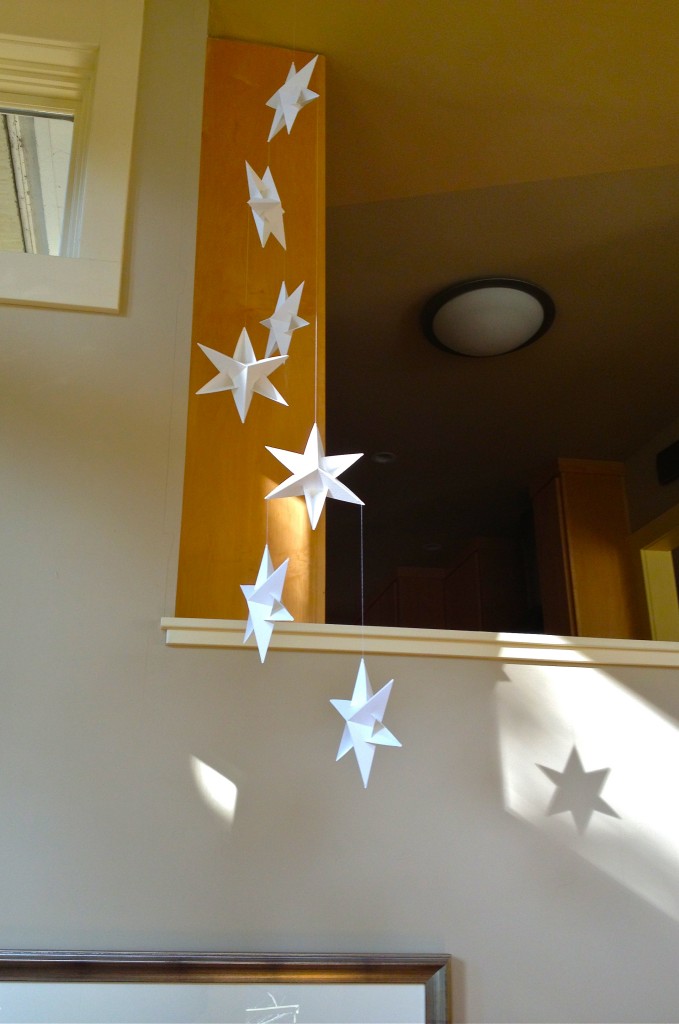 ***
Congratulations to Julie Woodfield of Simply Julie who won the ACE Hardware giveaway—she plans on using her $100 to add more garlands and window lights to her home—lovely.  Here are two other ideas for simple holiday decorations using things you find around your house or your own back yard from ACE's design expert Julie Richard.
–Gather all the clear glasses vases you own. Fill them with either silver or glass balls before adding freshly cut tree branches.  If you want to give them a snow-kissed look, spray the branches loosely with white paint.
–Pinecones look beautiful painted as well.  Paint them with silver, gold white, or a combination of all three and mound them in glass, wood or metal bowls for an easy, elegant craft project.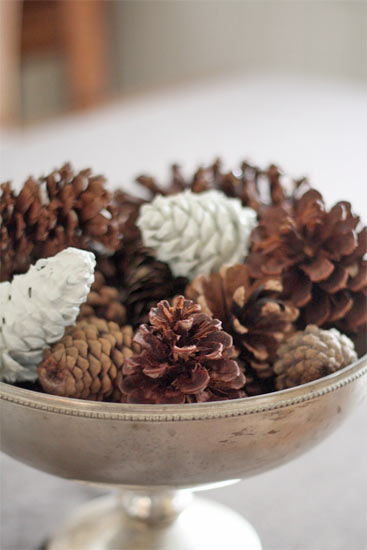 Merry Christmas everyone!
See you in the New Year where I'll be one son-in-law richer.