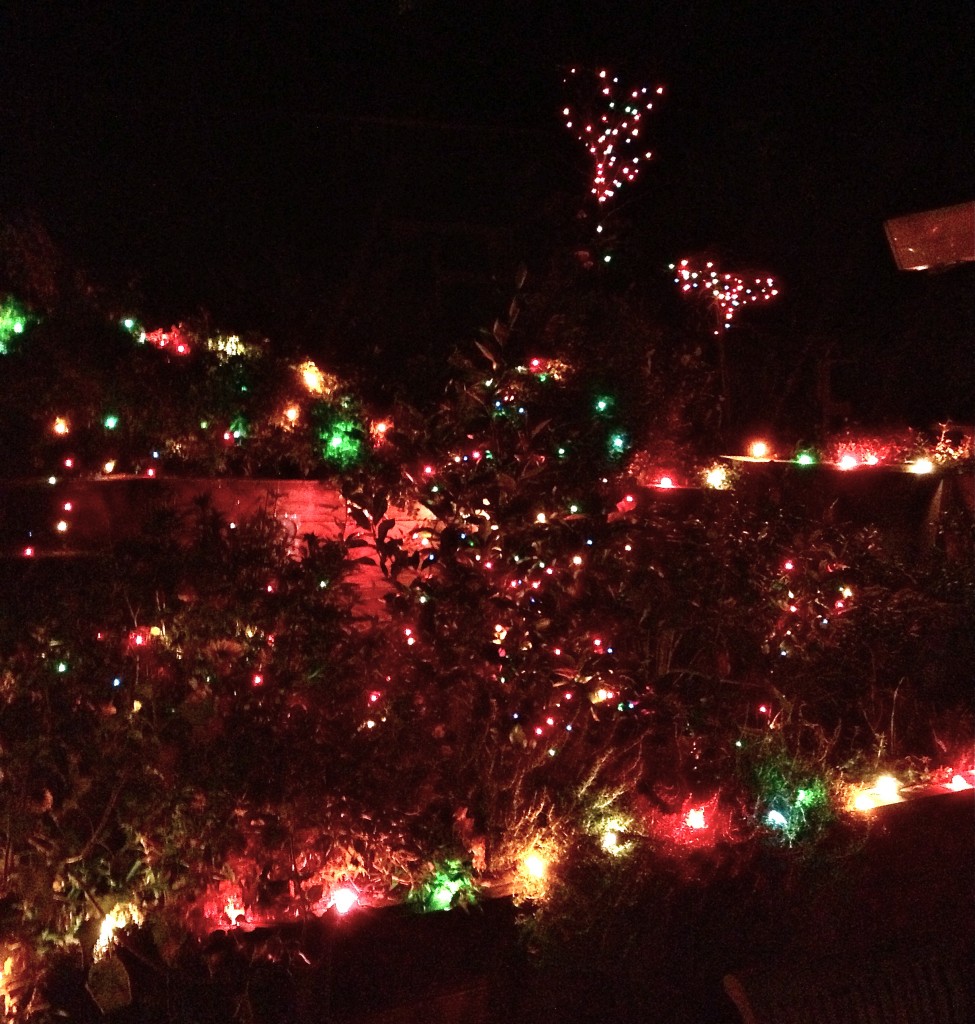 It's beginning to look a lot like Christmas here at the House of Bliss. The front porch is dripping with white icicle lights and the back terraced garden is strung willy-nilly with colored bulbs, creating what my husband likes to call "our holiday light mullet."
Yep.  Classy in the front and a party in the back. That's the way I've lit up the holidays ever since our kids were little, and this year it's been fun to deck our new halls with the old mix of white and colored lights.
Of course, it took a trip or two to Grand Lake Ace Hardware to pick up some new strands of lights, a few replacement bulbs–why don't they make pink ones?–and a second outdoor timer in order to make the season bright. The next run will be for a front door wreath, cyclamen and mistletoe at the adjacent garden center.
I assume that you, too, are about to haul out the holly by way of a trip to the hardware store.  Fortunately, the helpful folks at Ace Hardware sent me a $100 gift card to bestow upon one of you lucky readers. Ho ho ho—a holiday giveaway!
So drop me a line by Monday, Dec. 10th about how you would use $100 for a holiday home makeover. I'll pick a winner and publish some of your ideas in my next post along with some of my favorite decorating tips for the holidays.