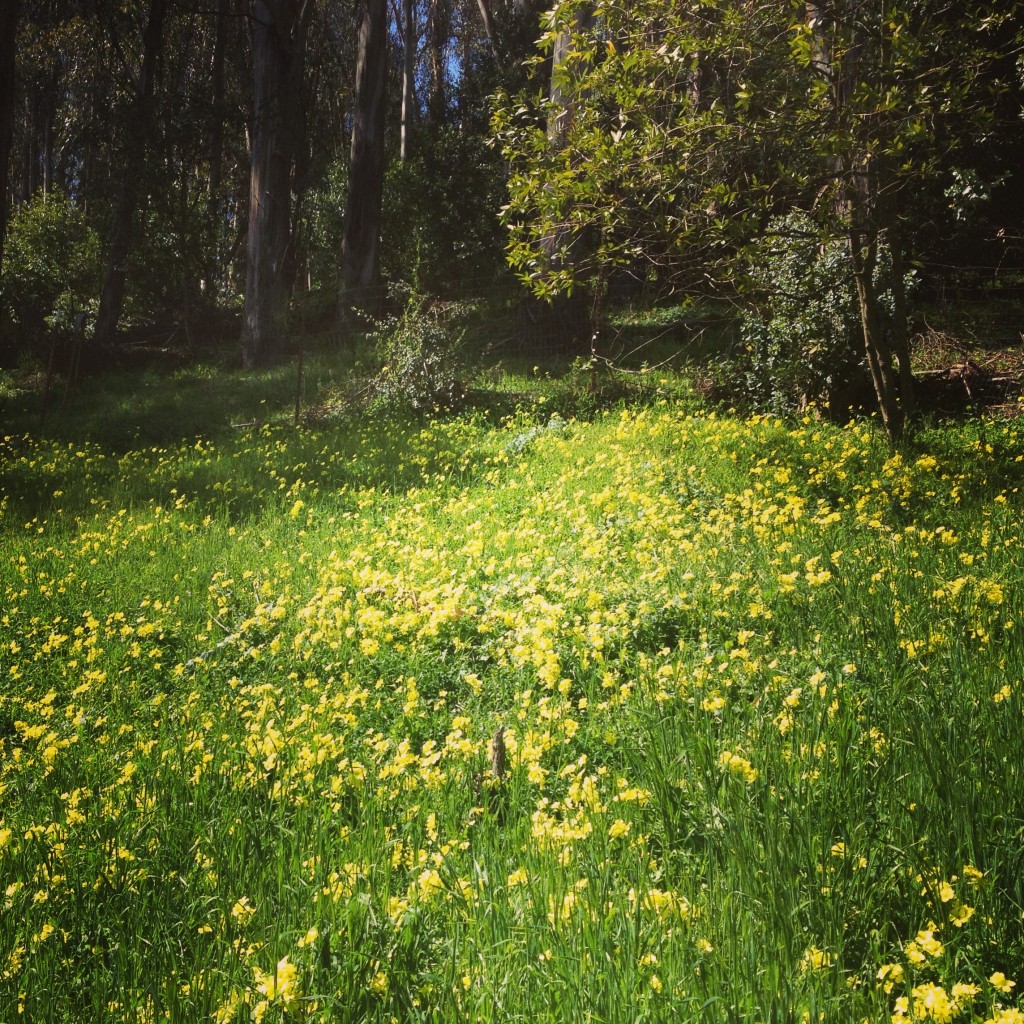 Like a tipsy party guest, oxalis—with its day-glo yellow blossoms and exuberant growth patterns—can be a pain to those attempting a manicured springtime garden display. Here in the woodland hills of Oakland, however, outrageously cheery swaths of oxalis are as welcome as a sunny patch of daffodils in a proper English garden. Also, did you know that another name for oxalis is false shamrocks? So just in time for Saint Patrick's Day, I'm counting my good fortune that my backyard is lit up with oxalis like a pot of gold at the end of the rainbow.
Here are a few other things I felt lucky to come across this week:
1. Peggy Noonan's advice for a new pope could apply to all of us.
2. While we're on the topic of religion, I loved what Anne Lamott had to say about being a Christian.
3. Ever wonder why you seem to encounter the same issues over and over in your life? Martha Beck's musings on labyrinths resonated with me.
4. Speaking of mystical practices, I'm enjoying tracking the stages of the moon with Deluxe Moon.
5. And though I don't have a smidge of Irish blood, it's still fun to celebrate St. Paddy's day—perhaps with some Irish soda bread or these fun rainbow jello parfaits.
Luck o' the Irish to you all this weekend!