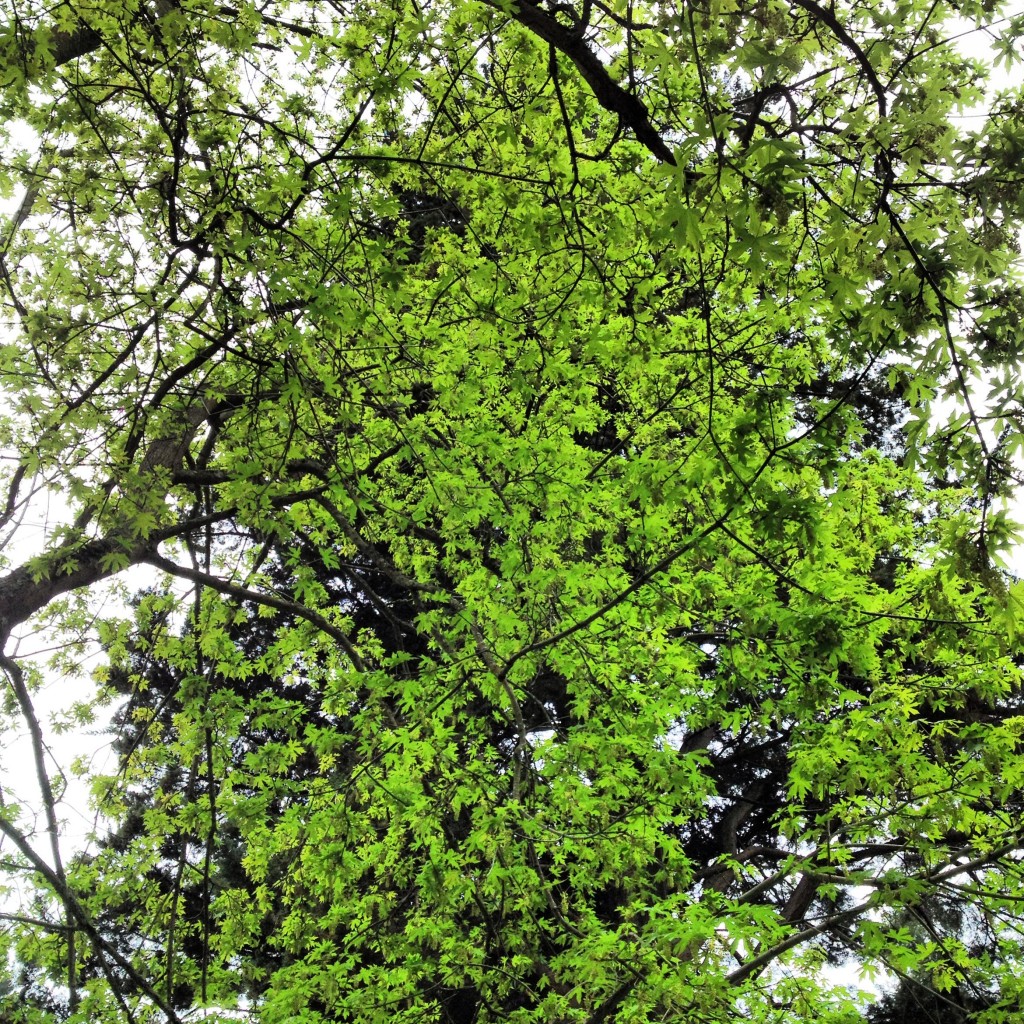 Reading about how a walk in nature can relieve brain fatigue (no kidding) makes me even more grateful to be surrounded by rejuvenating spring greens this time of year. Other things that perked me up this week:
1. These charming Coach videos of old and young fashionistas playing dress up together  (via Advanced Style).
2. Exquisite images in my daily inbox—"like receiving a beautiful postcard daily"—from Object-Lesson. "Opt in"–you won't regret it.
3. A tour of objects used to decorate Mindy Kaling's apartment and office on The Mindy Show.
4. An intriguing book review about 19th century feminist Margaret Fuller that makes me want to read more.
5. Tweets by Joyce Carol Oates @JoyceCarolOates "Problem is, life lacks sufficient "spoiler alerts."
6. Some sophisticated and quirky Easter decorations (via SFGirlbyBay).
And now, I'm off to unearth a few of my own holiday bunnies and make some lavender shortbread to accompany a rhubarb fool.
H

a

p

p

y

E

a

s

t

e

r

!