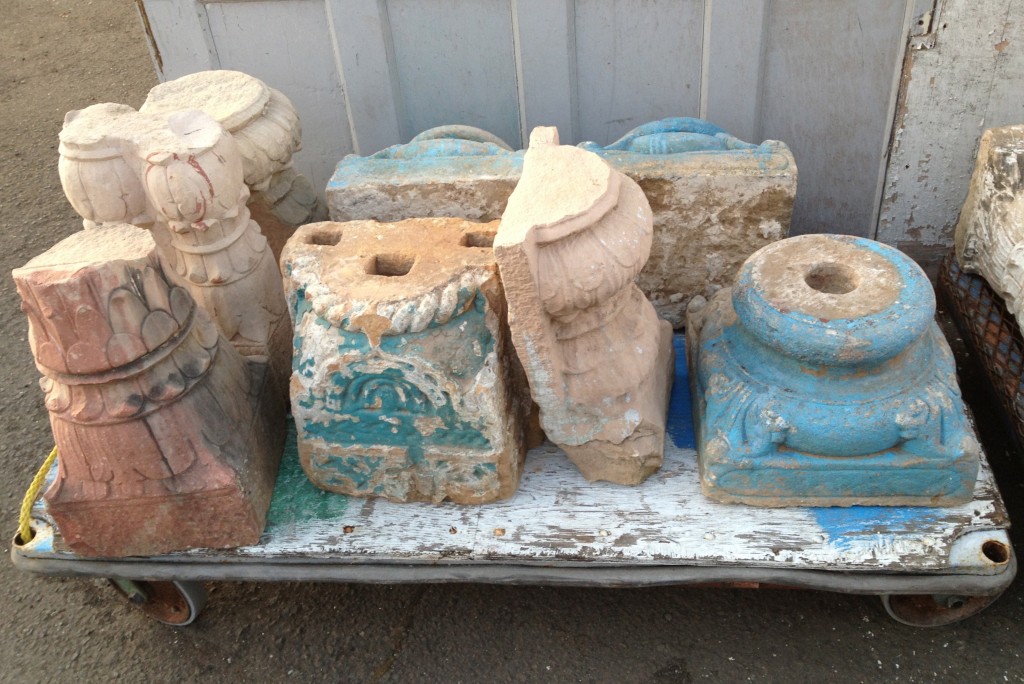 Some design pros contend that old things are obsolete. They insist that modern design is where it's at and that the passion for patina is definitely past its prime. I beg to differ. In a world gone Green, the desire to reuse, repurpose and recycle is really blossoming. Ask designer Joanne Palmisano, author of the critically acclaimed Salvage Secrets and she'll tell you that salvaged materials are more appealing than ever. Why? "The character of old materials is really hard to find in new products," says Palmisano.  "Also, it's great to be eco-friendly and you can actually save money using salvaged materials."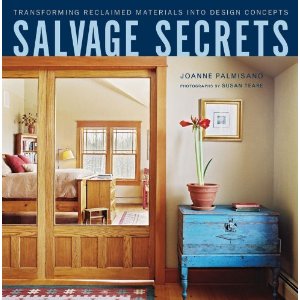 I recently talked with Palmisano for WSI's Designer Marketplace and the BANG newspapers and had a chance to read Salvage Secrets. I'd highly recommend reading the book for anyone looking to use salvage materials and then I'd suggest you take time to stroll through a salvage yard without any particular project in mind and see what it has to offer.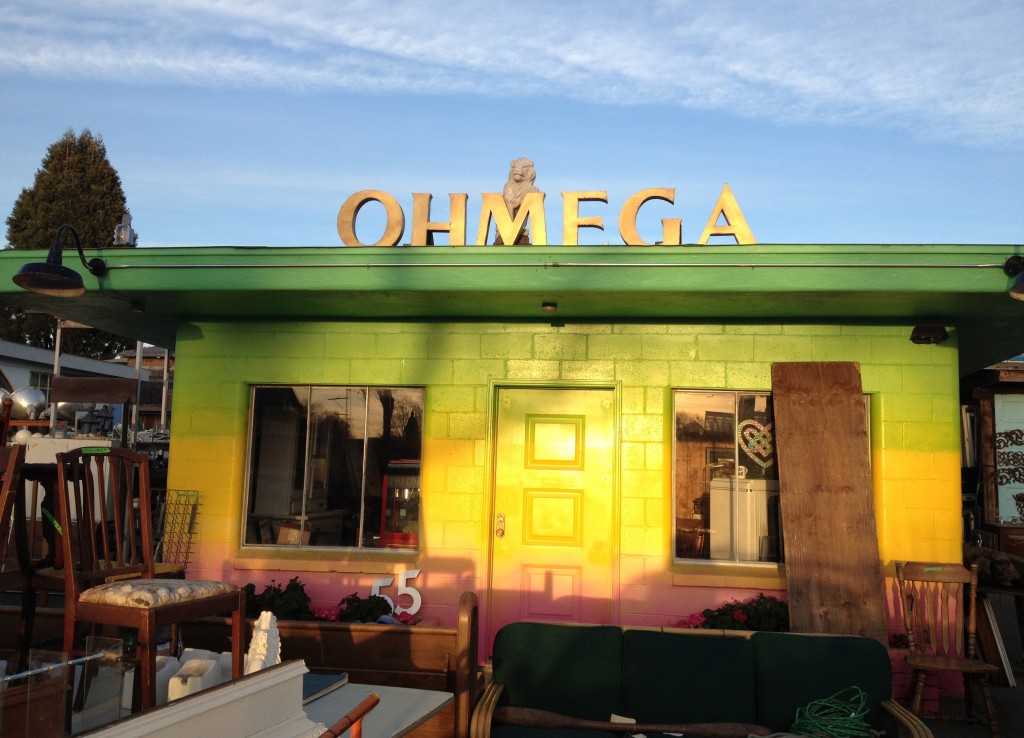 For example, at Ohmega Salvage in Berkeley I found so many treasures including Easter-egg hued bath fixtures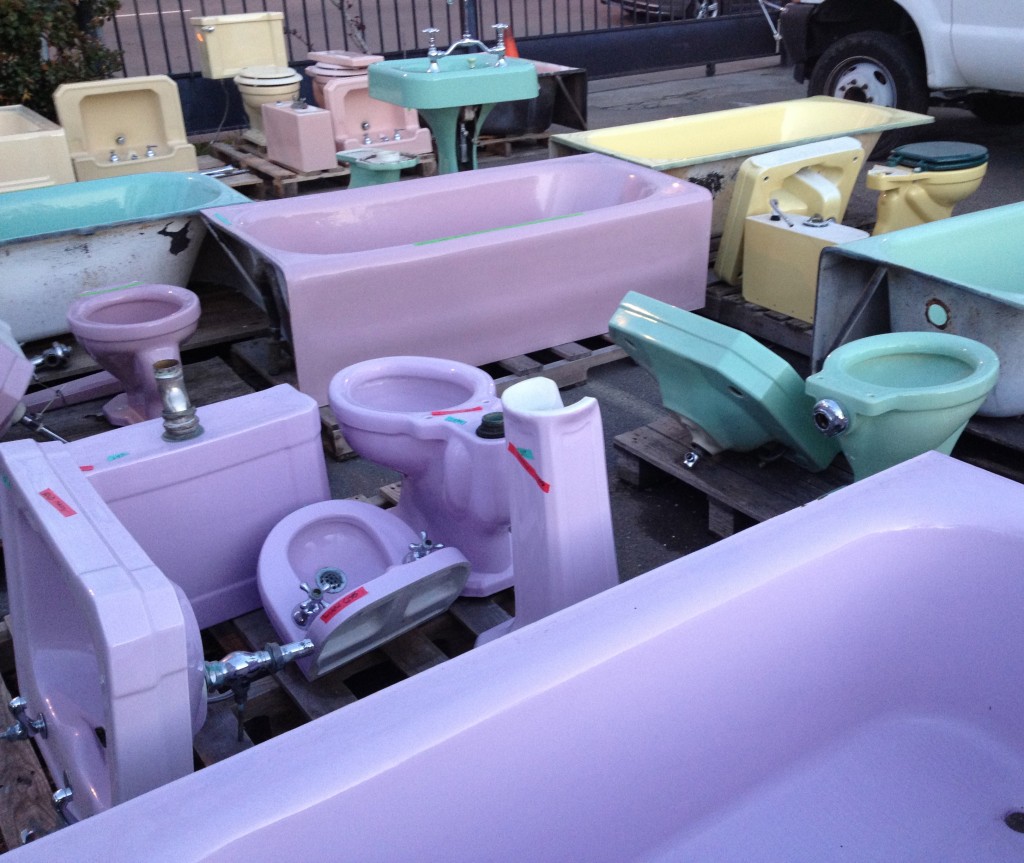 Carnival ride seats from Oakland Children's Fairyland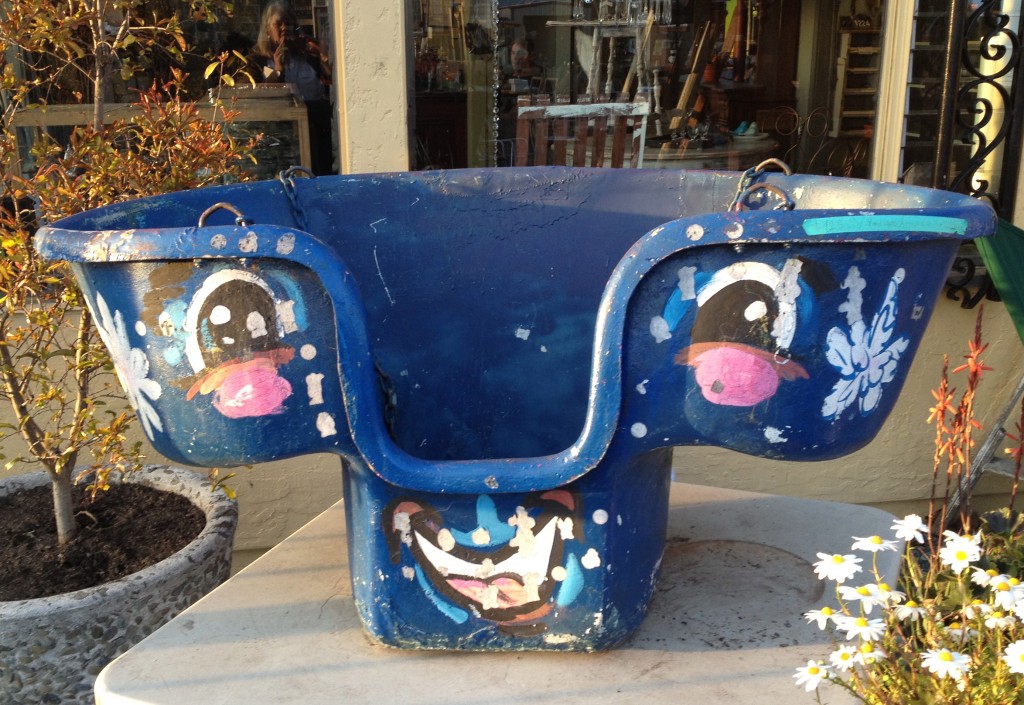 Lovely ladies with flowers in their hair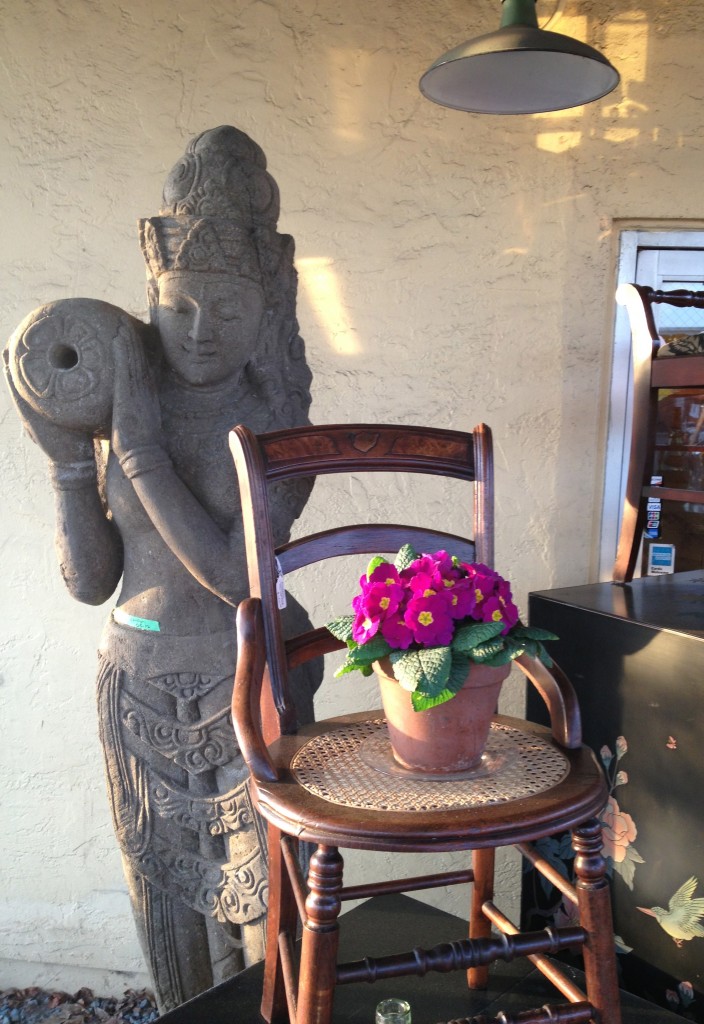 Temple of Doom-worthy columns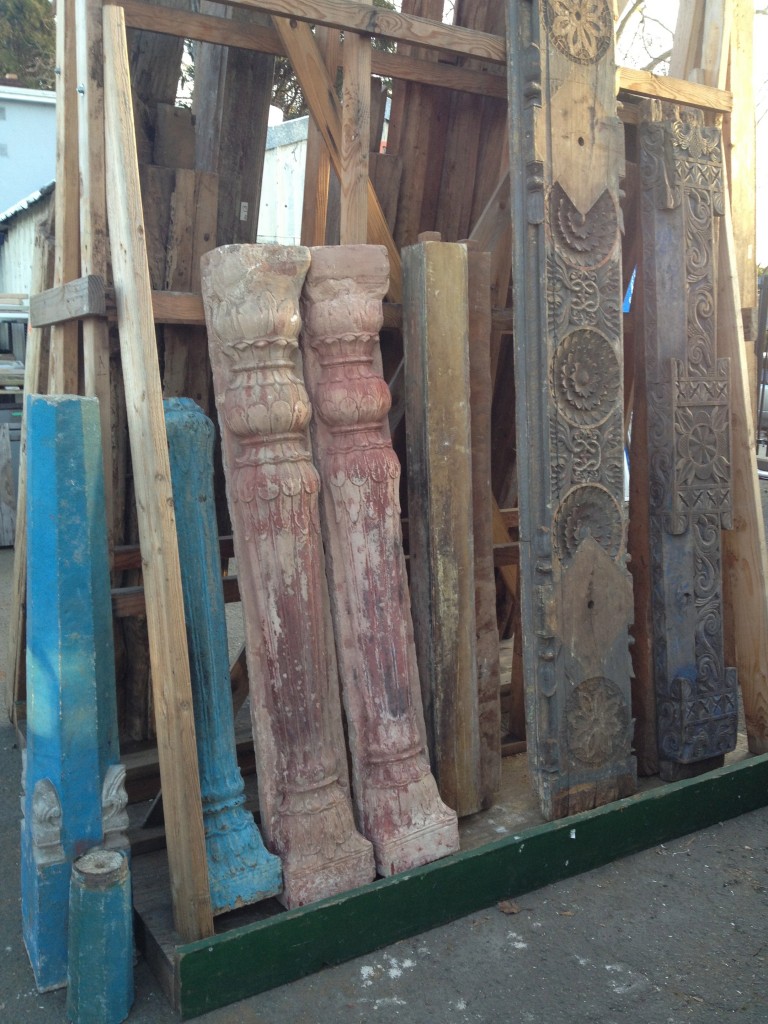 Strike plates that resemble elven novels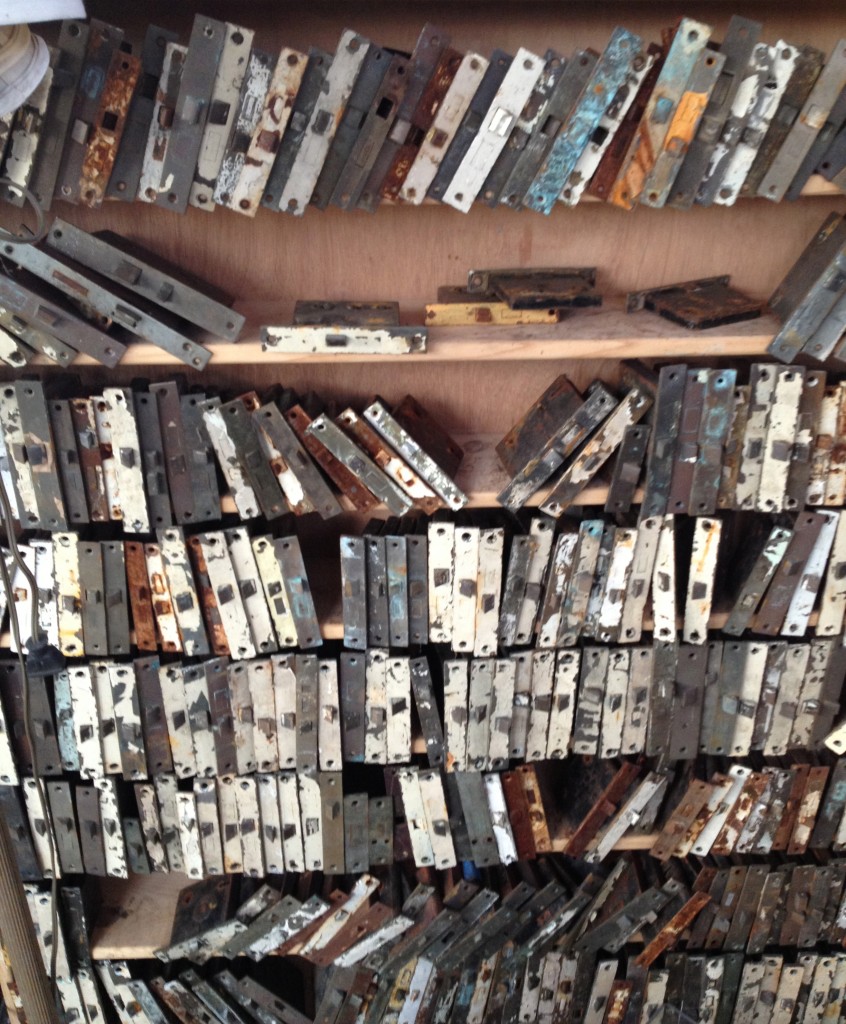 My mother-in-law's china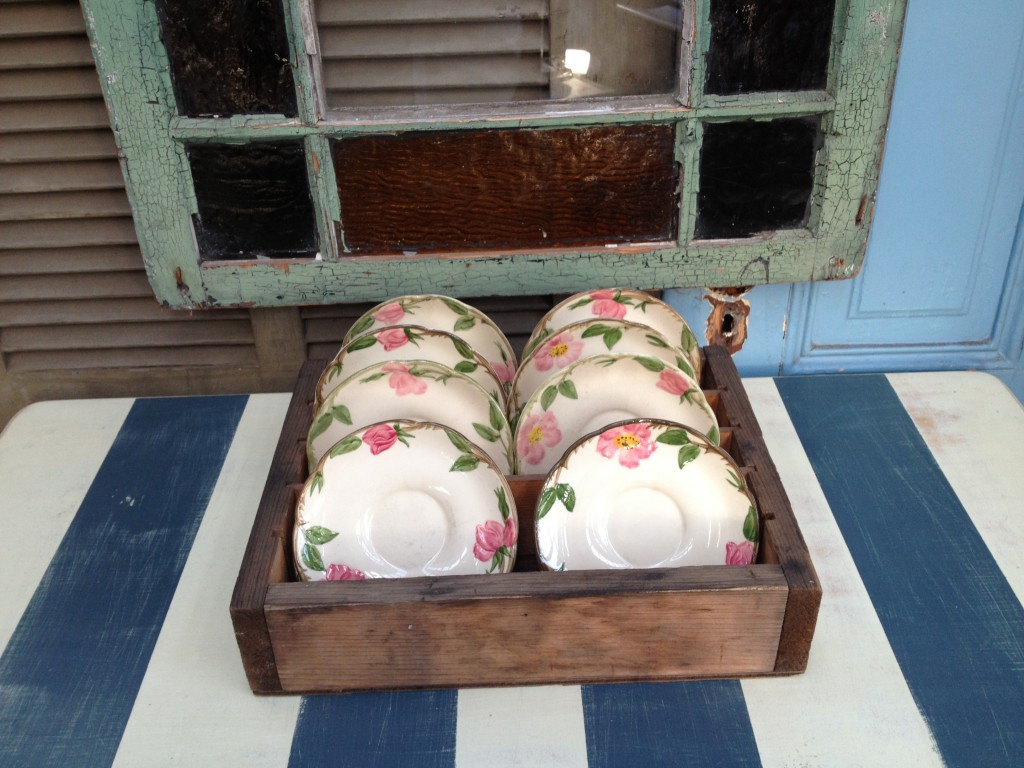 And other religious artifacts.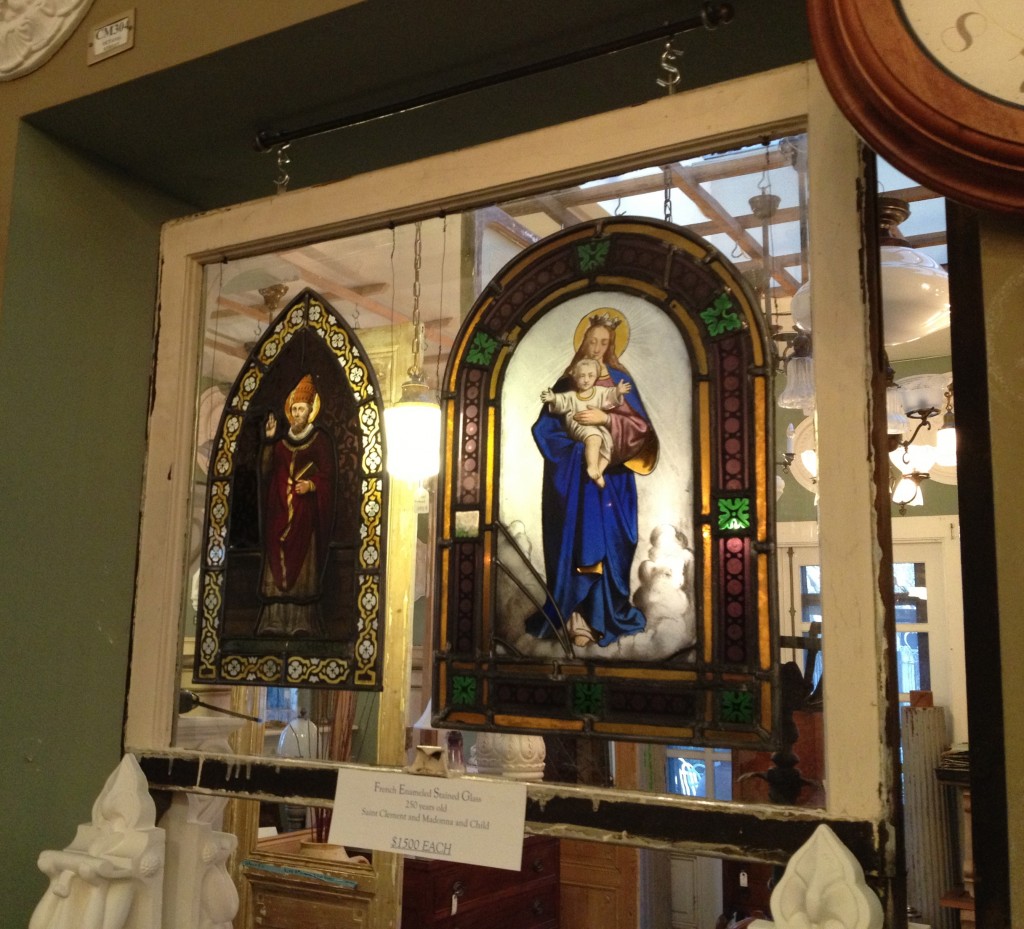 No wonder many people prefer these reclaimed objects to newly minted fare.  Ohmega's owner Kathryn Davis put it best: "Salvage materials have an inherent quality and beauty that is very appealing–you just want to be surrounded by things that have such character."