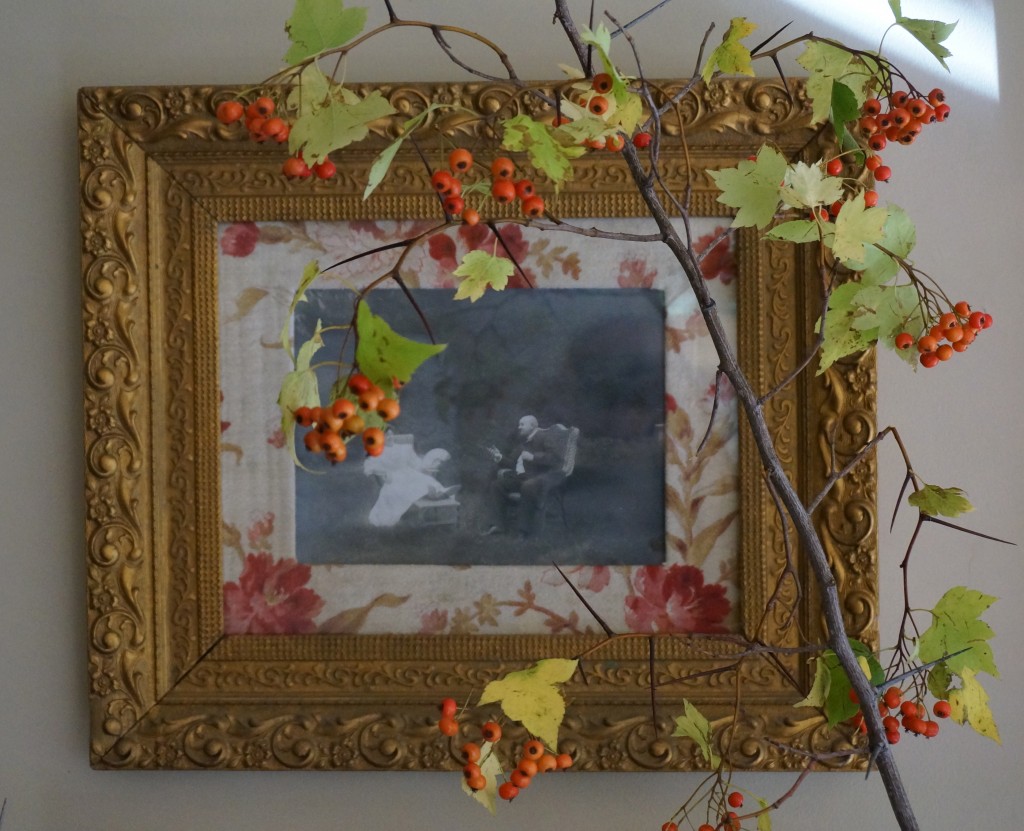 On this week of the fall equinox I've been spending time getting ready to host a baby shower for a young friend.  Other friends are bringing the food which means I've been able to focus my party prep on my home and garden.  Early in the week, feeling very Mrs. Dalloway-esque, I headed to my local flower stand to see what kind of fall foliage was available.  Look at the beautiful hawthorn branches laden with orangey-red berries and wicked thorns I brought home! All week I've loved watching the way the light passes through the mottled leaves and the branches frame my living room art.  New season new living room.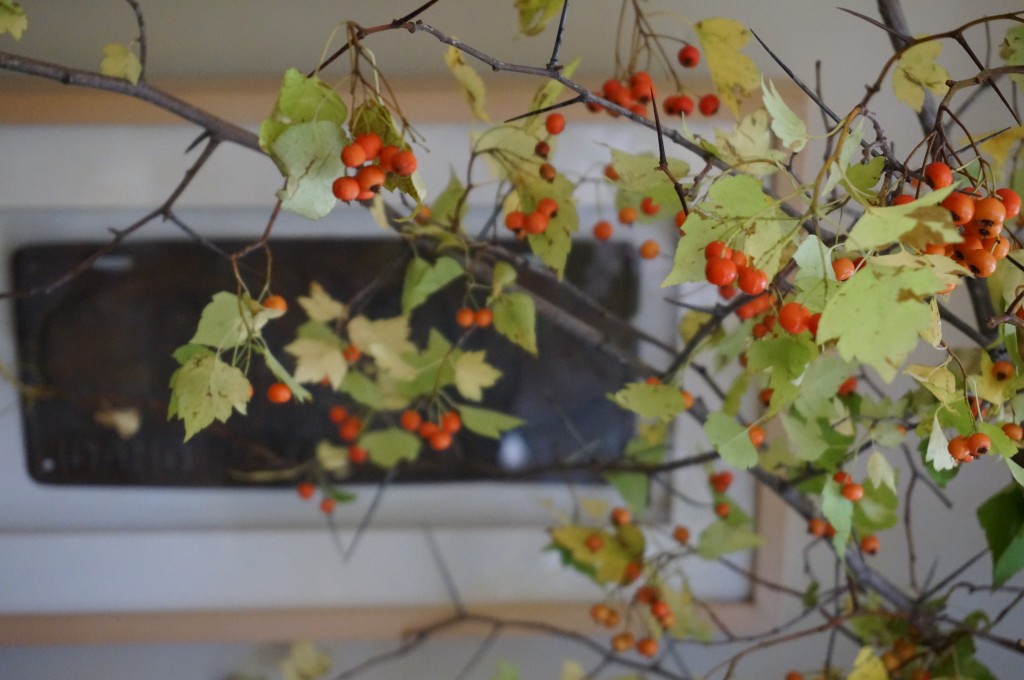 Here are some other fresh ideas from the week:
Eight architects recommend their favorite black paint colors.
One woman's quest to get the French to eat kale.
Join a bunch of other smart folks on Oct. 18 and throw a dinner party with a purpose.
Ruth Reichl has a faffer, shouldn't you?
Ten years later, how The O.C. still influences teen drinking.
#hashtag much?

Happy Autumnal Equinox!