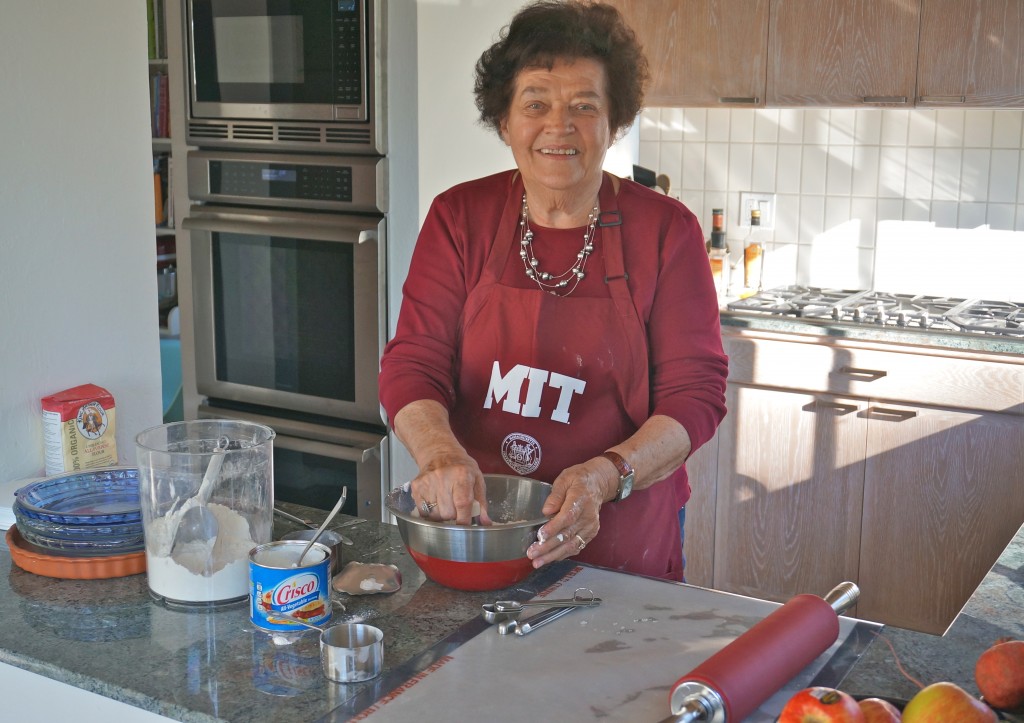 Happy Thanksgiving Eve, everyone!  I hope you're happily prepping for the holiday whether that means confirming your reservations at a favorite restaurant or harvesting persimmons to make Aunt Nell's favorite pudding. Around here we're baking pies.  Well, truthfully, we're watching my mom bake pies.  Because that's the kind of helpful children and grandchildren we are.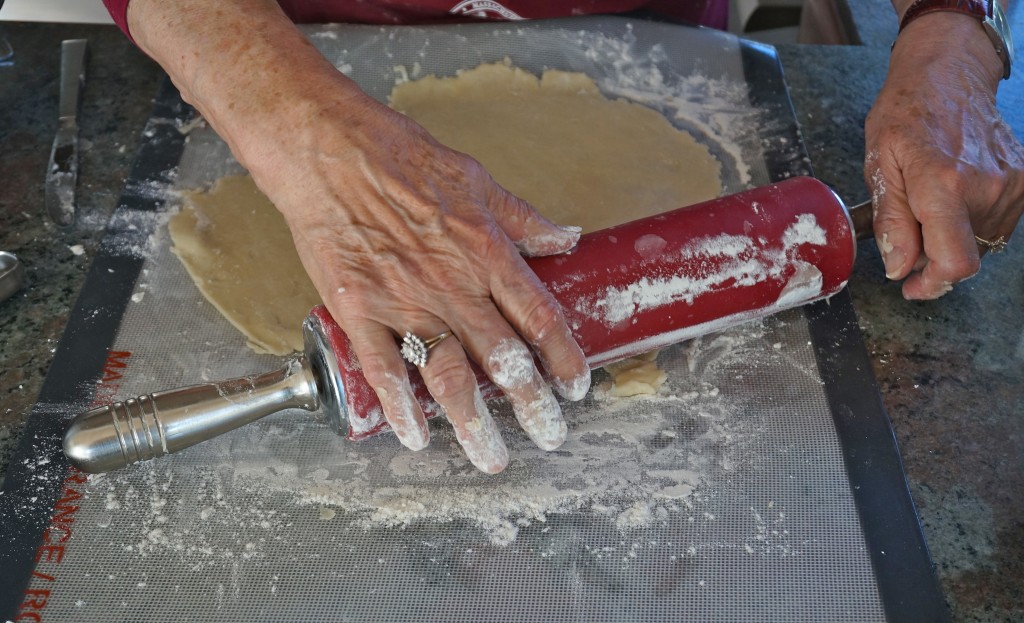 Actually, I was photographing and watching, trying to figure out how she so effortlessly assembles the crust and then rolls it out with nary a tear (tare) or a tear (teer.)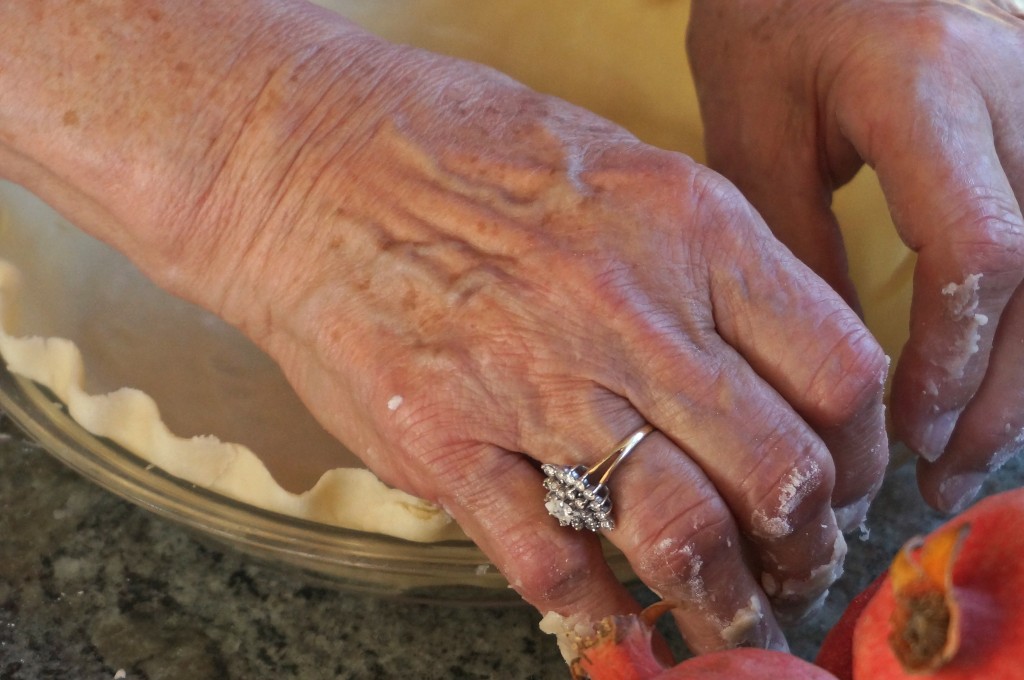 I always bring the pies to Thanksgiving dinner at my friend Pauline's and I estimate it took making about a hundred pies before I actually achieved anything close to my mother's perfect and painless pie crusts.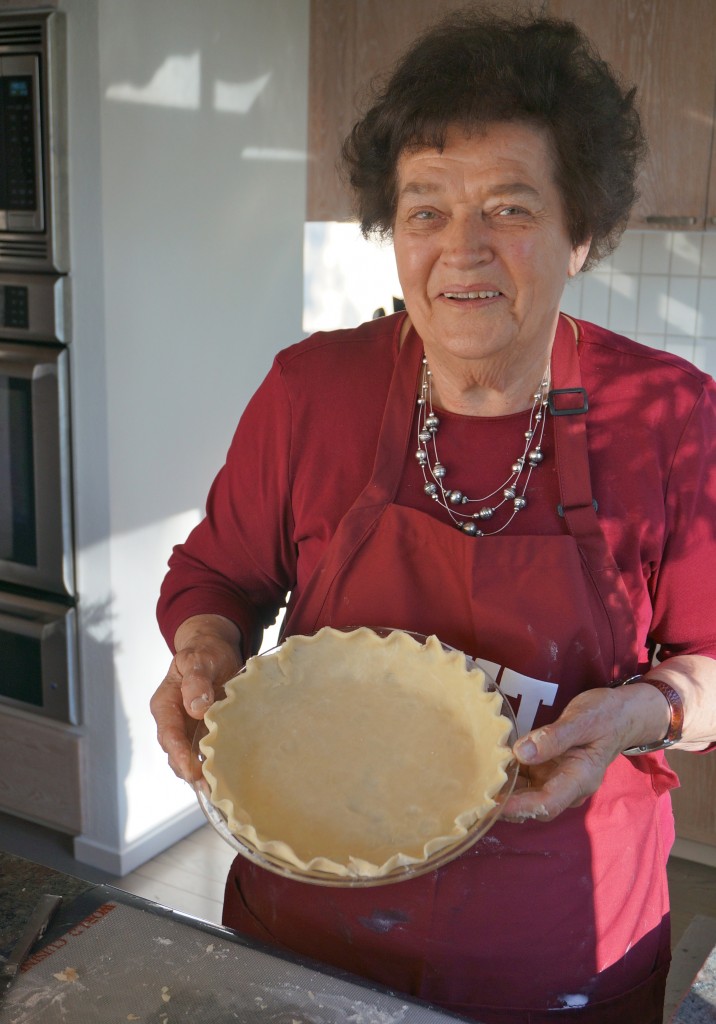 She makes it look so easy.  Glad you could share this Thanksgiving with us, Mom–and not just for the pies. I'm also looking forward to your creamed onions.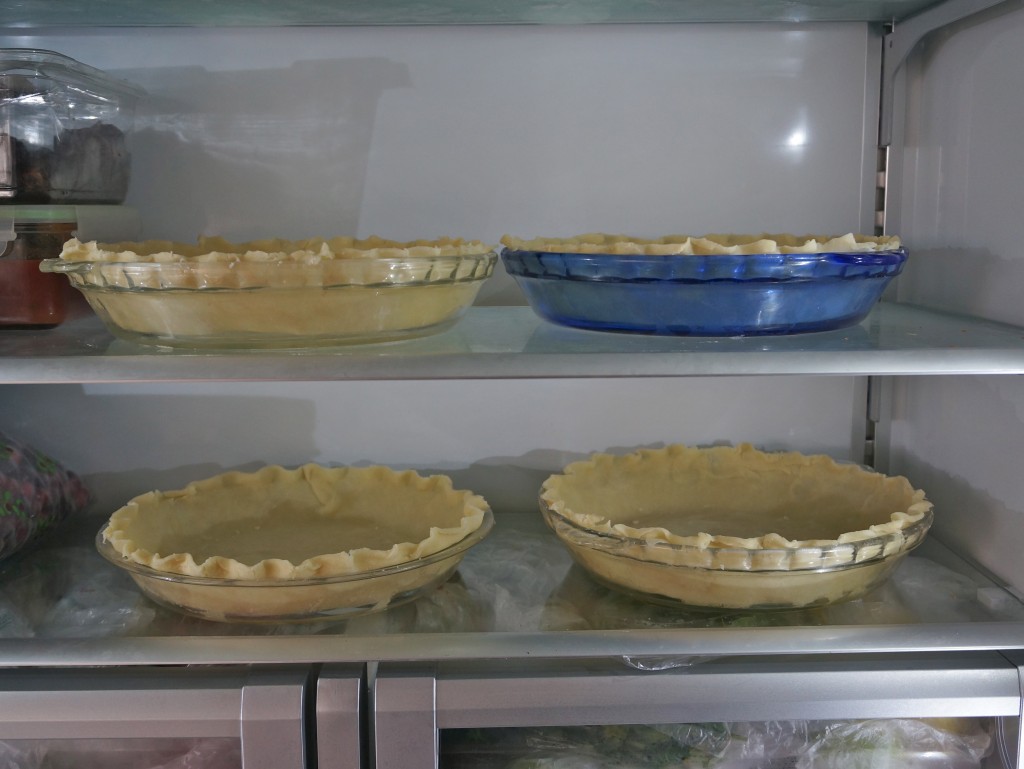 While your pie crusts are chilling, here are a few Thanksgiving things to consider:
Aspirational Thanksgiving recipes by state.
What we actually cook for Thanksgiving by state. (Frog-eye salad, Idaho?)
Strategies for Thanksgiving dinner table conversation.
Anne Lamott on saying grace.
A grateful shout out to Mother Earth.
Nice to learn that we grow more grateful as we age.
Happy Thanksgiving All!