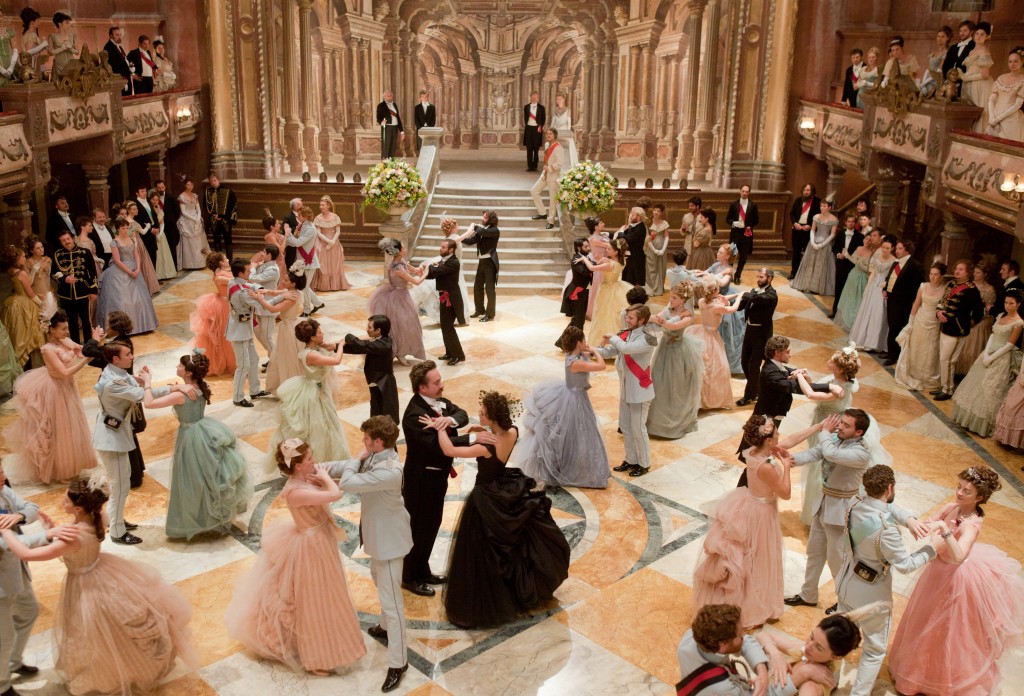 I love going to the movies.  Possibly because I grew up in small-town Idaho and didn't really see that many movies in an actual theater.  I remember traveling an hour to see Julie Andrews sing do-re-mi in The Sound of Music at a movie theater in Idaho Falls.  I fell in love with Timothy Dalton as Heathcliff in Wuthering Heights in St. Anthony, the next town over.  But mostly I saw films in our living room on an old console television–when it was getting reception. So it's still a treat to settle into theater seats, have the lights go down and watch the glorious images start to roll.
One of my favorite things about seeing a movie on the big screen is taking in all the wonderful bits and pieces that the art production team has put together to set the stage for the story.  For many years now I've written an Oscars-themed story for the Bay Area News Group wherein I hand out my "Chaise Lounge" awards for the best set designs of the previous year's movies.  I've included this year's awards here along with a few images to show you what floated my boat (with or without a man-eating tiger) last year at the movies.
Note that even if you can't catch these films on a big screen anymore, there are many that will still dazzle you on a television screen—even an old console  with bad reception.  "Lincoln" took home the set decoration Oscar last night, but my personal favorites were "Anna Karenina" and "Moonrise Kingdom." So what tickled your design fancy last year at the movies?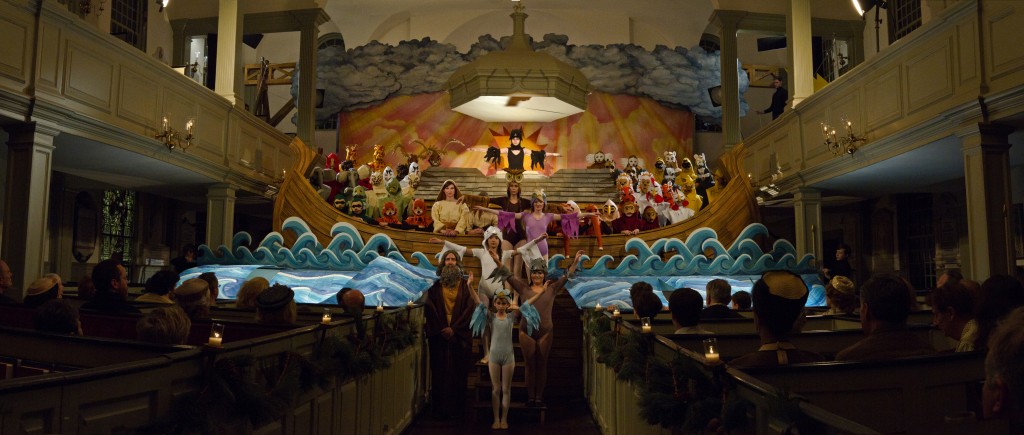 Chaise Lounge Awards for Set Decoration in 2012
Judging by the war zones depicted in the movies last year, art production teams and set designers worked wonders with the color palettes of desert khaki, night goggle green and camouflage gray. Whether they were staging battles in "Zero Dark Thirty, "Lincoln" or "The Hunger Games," the odds were definitely in their favor for medals of honor.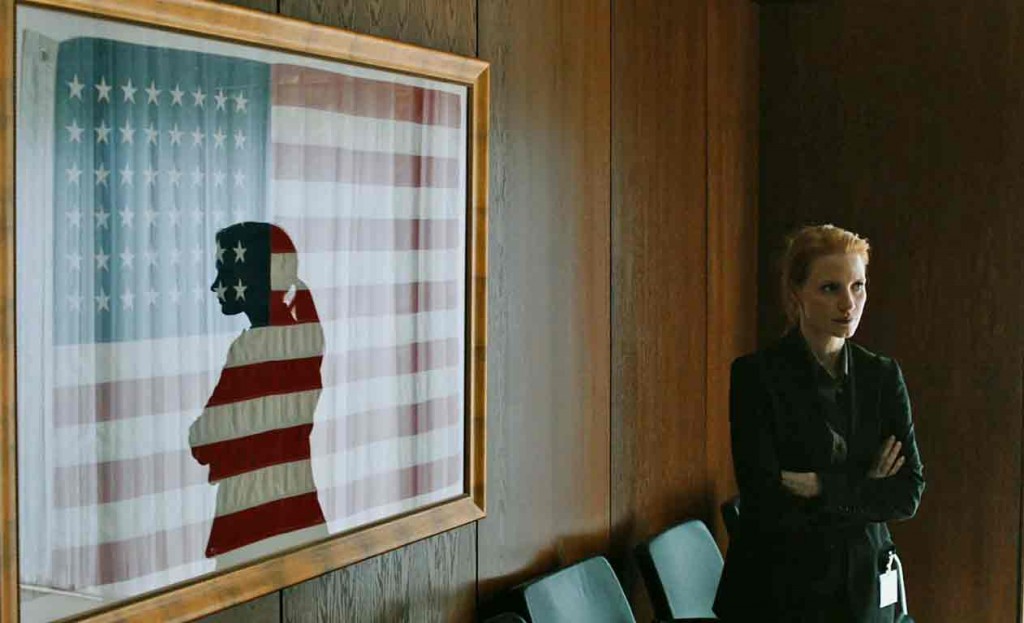 They also created extraordinary backdrops for the battlefields of the heart. Be it the tragic love story that played out on the big stage of "Anna Karenina" or the winsome first love that blossomed in the pup tents of "Moonrise Kingdom," design pros created worlds filled with exotic marigolds and silver linings.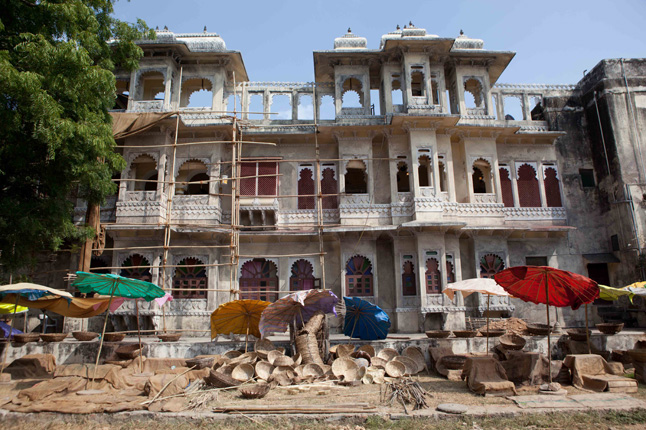 Therefore, I'm delighted to present once again my annual Chaise Lounge (or Longue for you Francophiles) awards for the best design elements in the movies of 2012 . . .
Best Kitchen - Anna Kendrick's father's white-on-white kitchen was "Pitch Perfect," but I really worked up an appetite for the sleek art deco dining car in "The Hunger Games."
Most Transformative Piece of Tableware - After parole breaker Hugh Jackman steals some silver serving pieces in "Les Miserables," the noble bishop gives him two silver candlesticks on the condition he changes his life for good. Mercy me!
Best Bathroom - The street-savvy caregiver landed a job with real benefits in "The Intouchables" when he was given an elegant suite including a gorgeous bathroom with a spectacular freestanding tub in his boss's Paris mansion.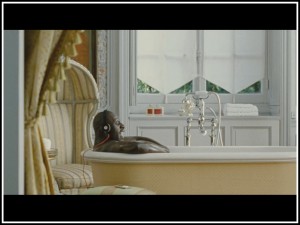 Best Home Office—Imperial and austere, Jude Law's neoclassical office in "Anna Karenina" took my breath away, even if it (and he) left Keira Knightly cold.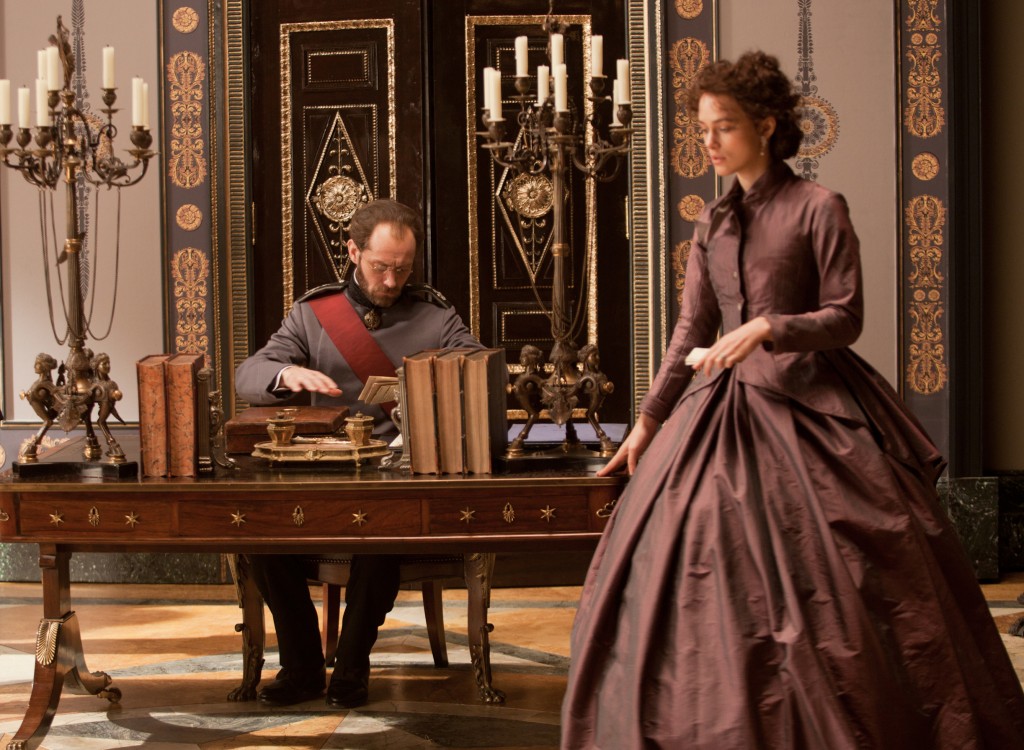 Most Romantic Wallpaper - I'd love to change my wallcoverings on a whim like Jim Sturgiss does in his Neo-Seoul apartment in "Cloud Atlas," but I'm old fashioned enough to prefer the heavenly cloud-strewn wallpaper from "Anna Karenina"–said to be replicated from a paper found in one of Catherine the Great's palaces.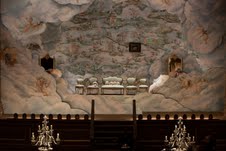 Best Calm Before the Storm Exterior Decor - The strings of poolside lights, along with the masses of sky lanterns, seemed especially lovely once the tsunami had taken its toll in "The Impossible."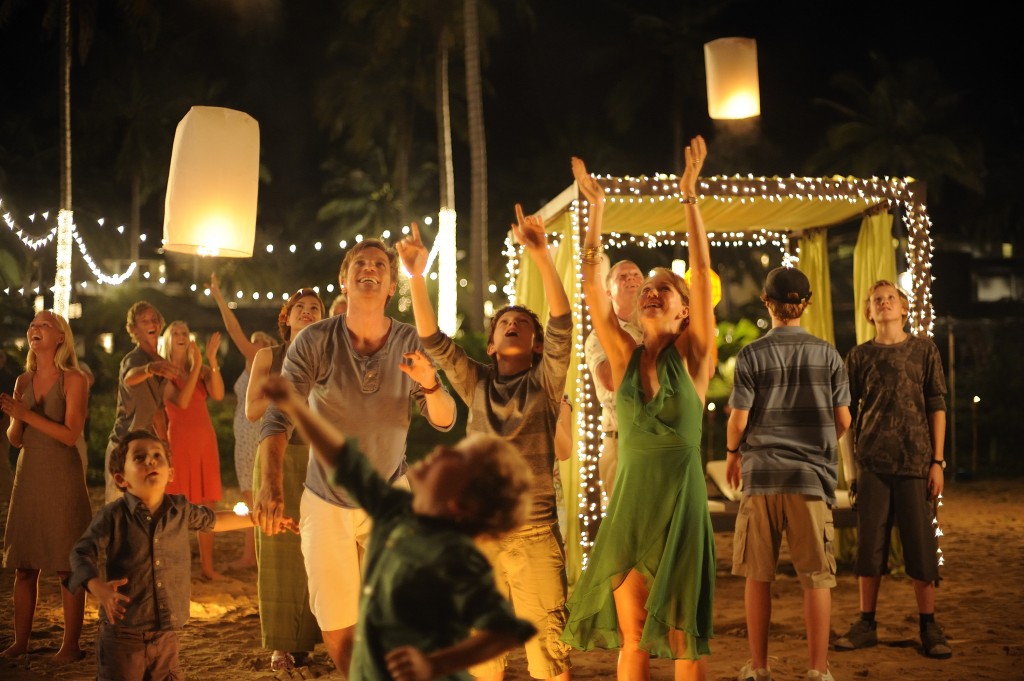 Best Salvage Yard Finds - When you're talking about a revolution, be sure to do like "Les Miserables" and build a barricade out of what would now be fine French antiques.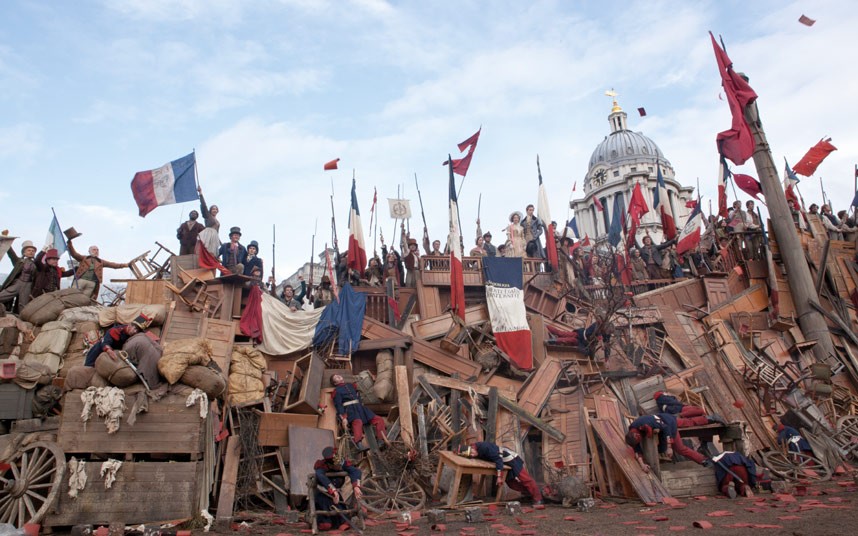 Best Budget Remodel - The cinder block and lavender-walled dance studio in "Silver Linings Playbook" showed how a construction project could help rebuild a life.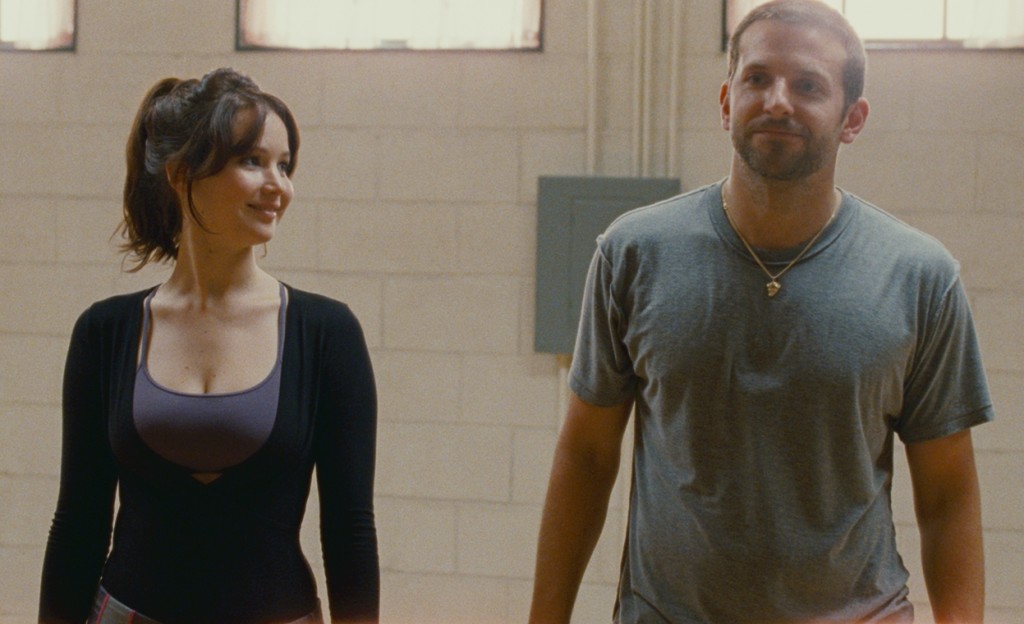 Best Bachelor Pad – Though the roommate's Star Wars half of the bedroom in "Pitch Perfect" was every Luke Skywalker wannabe's dream and the retro-cool attic game room in "Moonrise Kingdom" recalled every boomer boy's childhood, it was Scoutmaster Ward's tidy tent in MK that tied my heart up in a perfect bowline knot.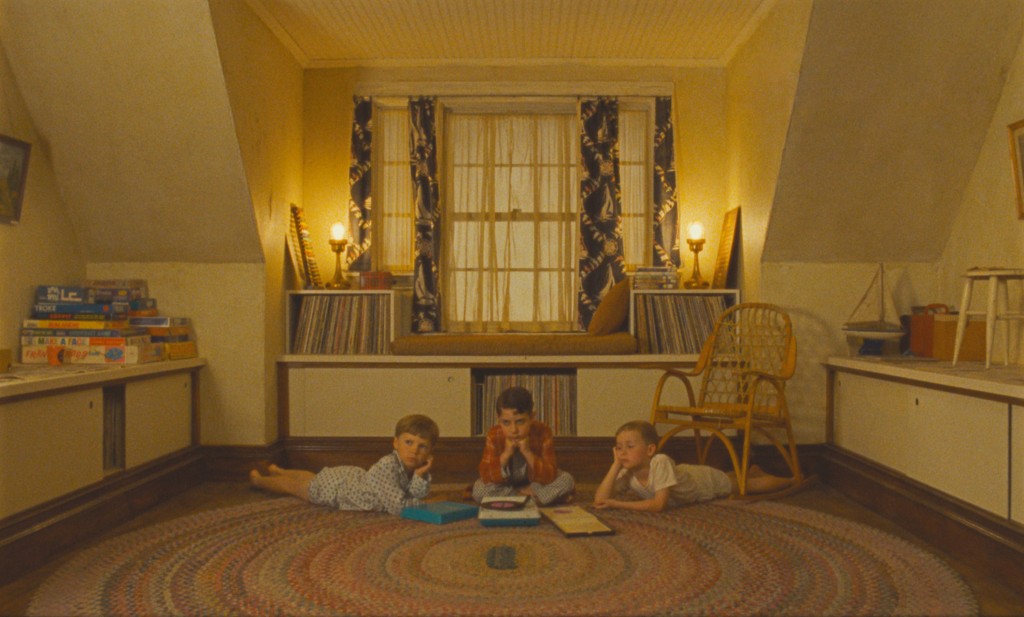 Best Villain's Lair - The one-two punch of the floating casino and the glamorous getaway sailboat in "Skyfall" gave Javier Bardem plenty of bite.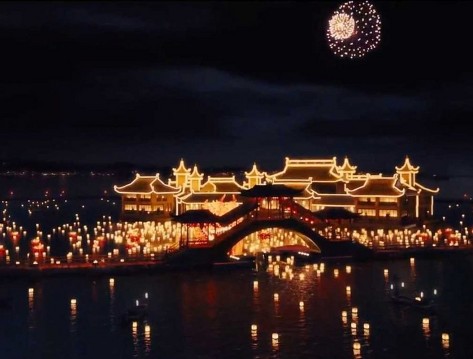 Deadliest Landscape Design - The cornfield in "Looper" was scary and the crazy cool acid pools in "Life of Pi" were deadly, but it was the killer bee infested forests of "The Hunger Games" that most made me want to head indoors.
Best '70s Revival - Johnny Depp's beloved Collinwood featured haunted console televisions and oversized disco balls in "Dark Shadows" and Halle Berry's San Francisco apartment in "Cloud Atlas" had a groovy ethnic artifacts vibe but it was Robert De Niro's home in "Silver Linings Playbook" with the C. Jere-esque metal wall art and flocked Christmas tree that had the best mojo, not to mention the crabby snacks.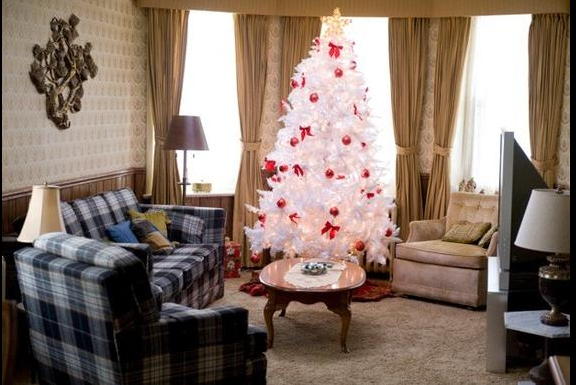 Best Plaid on Plaid - No contest, "Moonrise Kingdom." The entire production was a tartan triumph.
Best Lighting - Watching "Lincoln" try to navigate the political waters in the dark, claustrophobic daylight interior shots, I was thrilled when the spaces were emancipated by the many beautiful gas lamps in the nighttime scenes.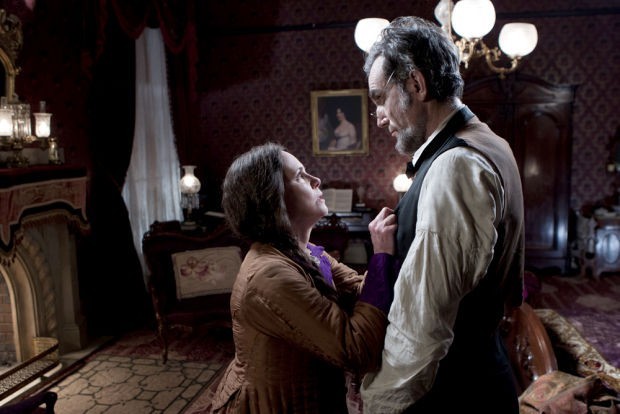 Best Objets d'Art - Forget flowers and candy, I want to declare my affections with the exquisite little painted building blocks that Kitty and Levin used to pledge their love in "Anna Karenina."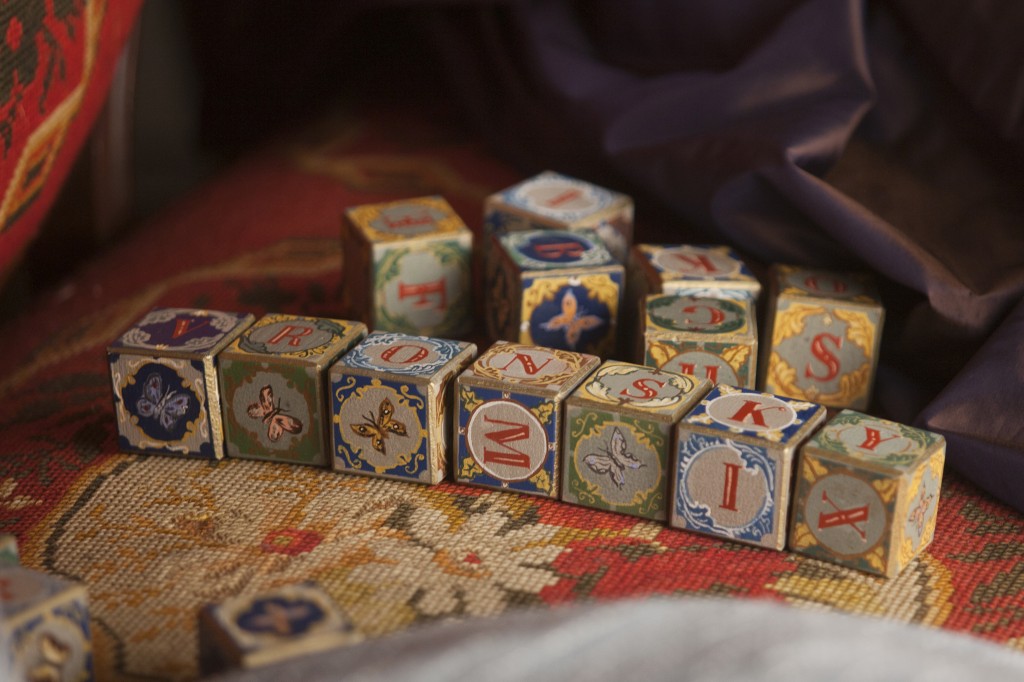 And now, the Grand Chaise - the one with the leopard print velvet slipcover—is awarded to the Place I Wish I Called Home.
The Scottish manor house layered with antiques, modern art, a grand piano and a gramophone in "Cloud Atlas" hit all the right notes.  And the charming disarray of the door-less, badly plumbed, richly colored "Best Exotic Marigold Hotel" made me want to pack my bags and relocate immediately.  But I succumbed to a grand passion for the rustic yet noble snow-covered wooden structures that made up the country estate in "Anna Karenina."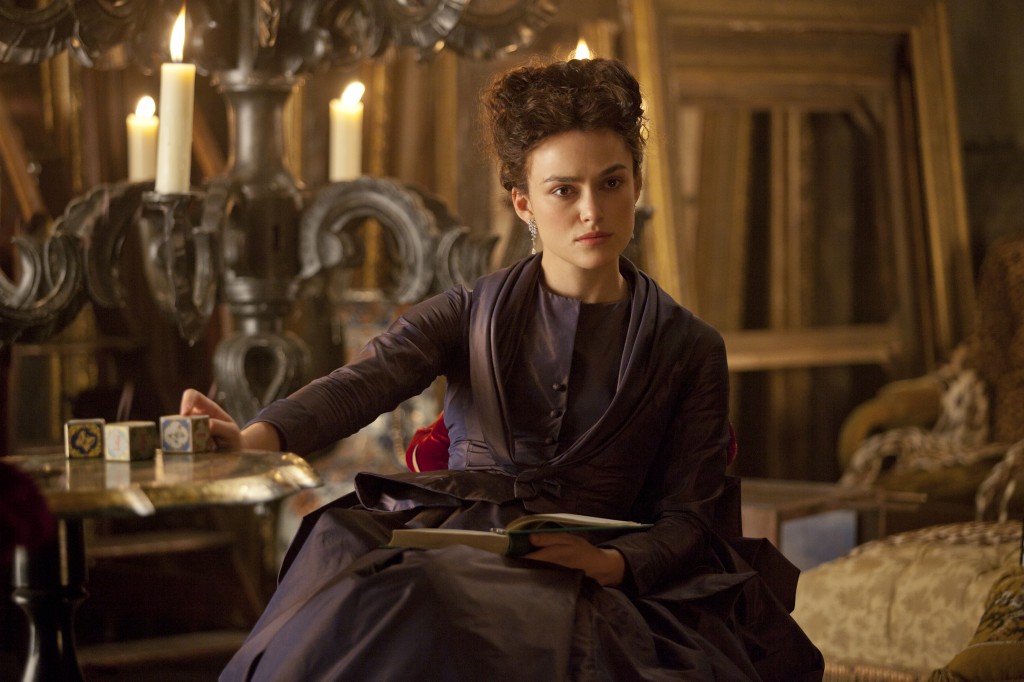 Image Credits:
Anna Karenina – Laurie Sparham/Focus Features, Moonrise Kingdom – Focus Feature, Silver Linings Playbook – JoJo Whilden, The Weinstein Company, The Impossible – Jose Haro 2012 Summit Entertainment